Veterans' employment is a national topic; look no further than the constant media and White House attention it receives. Yet, current efforts are failing; post 9/11 veterans have a 10.1 percent unemployment rate, or nearly 50 percent greater than average Americans. Numerous studies and case studies have shown that hiring veterans is good business, but the unemployment rate remains stubbornly high.
Why Current Efforts Are Failing
Veterans' unemployment is a two-part problem: companies don't have the experience to interview and hire veterans, and veterans don't have the experience to effectively translate their military skills for corporate roles. Current veteran initiatives simply focus on one issue or the other. For instance, a computer-based military skills translator only addresses the translation side. A veterans' advocacy group only talks directly to companies. What remains is a communication gap, which requires not simply a fix of one side or the other, but a bridge to connect the two.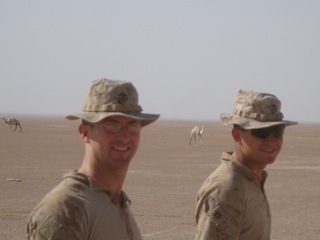 Companies, Like The Military, Need An Interpreter
I remember landing in Iraq as part of President Bush's Surge where the mission was to transition operations to Iraqi control. The Department of Defense (DoD) realized during the course of the war that the gap between failure and success was not one of military might, but rather the need to more effectively communicate between two different cultures.
Initially, the DoD decided to use a technology solution. During my pre-deployment training we were given hand-held electronic gadgets that we spoke into, and the little black boxes would spit out something akin to robot-Arabic intended to win the hearts and minds of the Iraqi people. Not only was this completely impractical while on a combat patrol, but more importantly it was completely impersonal. The problem wasn't that we couldn't simply communicate; the problem was we couldn't relate.
After listening to the feedback of the ground commanders, thousands of people were hired by the DoD to address this problem. It wasn't the State Department, the Agency for International Development or even military contractors. Instead of outsourcing the solution to another government entity, the DoD realized the answer was right in front of them, leveraging local interpreters.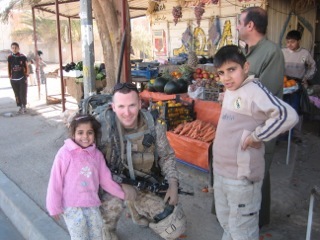 As a police transition team leader in Iraq, my role was to coach, mentor and patrol alongside my Iraqi counterparts. My interpreter, Ali Muhammed (name changed), was instrumental in each and every success I had while working with the Iraqi Police in the Anbar Province. What Ali did for me was not simply to act as a translator, but rather as a guide, mentor and liaison between two cultures.
During my first week in Iraq, a local elder died and we were invited to attend his funeral. While conducting the pre-patrol ritual, I naively focused all my efforts on preparing for the mission by doing the typical military radio checks, weapons checks, and ammunition checks. I saw Ali quietly speaking to some of the more seasoned Marines and thought nothing of it. As we sat down to pay our respects, tiny cups of coffee were offered. I had read that as a Middle East guest it is rude to turn down a host's offer so I quickly took a huge gulp of coffee, terribly burning my mouth, and earning sidelong grins from my neighbors. After we returned to the base, Ali asked me, "You were very quiet at funeral -- did you burn your tongue? Did you not hear the warning I gave before the patrol?" Unlike the usual lukewarm tea, at a funeral, scalding coffee is served!
From that day on, I haven't looked at a steaming cup of coffee the same, nor have I neglected the importance of a cultural interpreter. For us Marines on the ground in Anbar, our interpreter acted as a "combat multiplier," or as corporate America would say, a huge "value-add" to increase "synergy."
In the veteran employment world, we are struggling -- similar to the initial outset of the war -- to connect. To overcome this struggle, we need people -- not robo-translators -- to bridge both the language gap AND the cultural gap. Many of these "interpreters" exist in Fortune 1000 companies, you don't need to look hard to find the person heading up your veterans employee network or local veteran advocacy group.
Corporate interpreters are a great start, but if we as a nation are going to stop burning our mouths on scorching coffee, more is needed. The path is simple: if your company doesn't have a veteran interpreter, find one and empower them to identify roles where veterans will be successful throughout your organization. The mission isn't about filtering more resumes through computer translators and screening processes. That's as awkward as me speaking Arabic like Robocop through my first generation-like cell phone. Deploy an expert veteran interpreter to bridge the cultural and language gaps that are stifling veteran employment initiatives. Learn to relate and you might actually enjoy that coffee.
REAL LIFE. REAL NEWS. REAL VOICES.
Help us tell more of the stories that matter from voices that too often remain unheard.