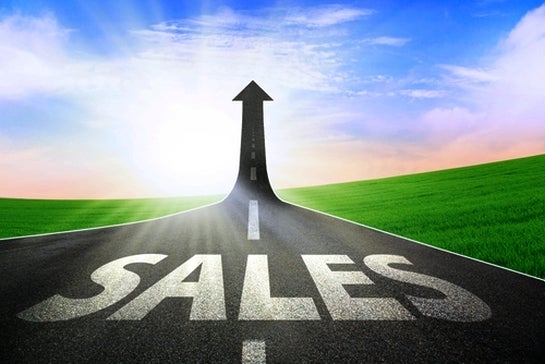 Earlier this month the TOPO Summit was held in San Francisco, where a thousand marketing and sales executives gathered for a couple of days to share best practices and learn from each other's experiences. From Account-Based everything to marketing, sales, and technology best practices, in the end it all added up to how to win business and generate revenue faster. Those who do it best, win. And those who win are at the forefront of new and exciting developments in leveraging data and analytics to drive marketing and sales.
This year there was some buzz about Sales Acceleration (SA). That is, speeding the process from initial prospect to a profitable, repeat customer. The term has been gaining traction over the past few years and may just perk up the ears of your CFO and CMO when they realize what it promises.
There is good reason for the increase in popularity of SA of late. For one thing, the landscape for enterprise sales has become more complicated: the number of decision makers in the B2B buying cycle has risen over 40 percent, to 8, according to IDC. Having more people in the evaluation process spreads the risk on the buying side, but it also makes it more challenging on the selling side—particularly for complex sales evaluations. To be effective in today's sales process, sellers not only have to do their homework up front, but they also need to be in the door first—and that requires access to real-time, actionable data. Access to that data can prepare you to have more meaningful and relevant conversations with prospects in your very first meeting. And, if you're in there first, you have a good chance to influence the evaluation criteria, leading to fewer meetings and quicker sales. Isn't that what every sales person covets?
Before you even get to that first meeting, it's imperative that you're targeting the right companies and talking to the right people. Understanding who your best customers are and having insights into all the decision-makers in an organization is an important first step in speeding up the sales process and being more efficient at your job. Why waste time talking to companies who don't fit your ideal customer profile, or talking with people who have no stake in the decision-making process? With the right information, you don't have to waste time making empty calls or taking meetings that don't result in a sale.
Finally, it's becoming harder to cut through the "noise" that buyers are seeing online. B2B sales and marketing professionals need to find a way to serve up targeted, customized content that specifically addresses the needs of their prospective buyers. That can only happen if you have deep data on customer buying habits. It's no longer enough to know everything about the customer: you have to reel them in with the content that appeals to their unique needs.
Fortunately, there are products and services to help you prepare to WOW your prospect or customer and speed up your sales process. One of the leading sales acceleration providers, Dun & Bradstreet, has been around for over a hundred and seventy-five years. The company touts the world's most comprehensive and trusted commercial database to give you the confidence in knowing you're working with the best B2B sales intelligence available. Fed by more than 30,000 sources and updated more than 5 million times a day, this data can help accelerate your sales by making you smarter before the next meeting or phone call.
Dun & Bradstreet has spent the last several years building out its sales acceleration portfolio and now boasts a broad suite of solutions for your SA needs. From finding your ideal prospects, to targeting them with specific content across all channels, to getting real-time intelligence on business events and buying triggers of your key prospects, you can find it all in one place. The recent launch of D&B Hoovers gives sales professionals a way to align around the customer, and provides the real-time intelligence needed to close the deal faster.
If you are still dealing with multiple tools and platforms to gather information on your prospects and clients, you are falling behind. Speeding the path to real business intelligence is inherent in SA. The sales landscape is becoming more sophisticated. Buyers don't care how much work you have to put in to sell to them. They expect you to be prepared and to understand their business. Perhaps the most effective way to fight inertia in the sales process can be solved with high-quality data on your clients and prospects. D&B Hoover's can help you get there.
Calling all HuffPost superfans!
Sign up for membership to become a founding member and help shape HuffPost's next chapter
This post was published on the now-closed HuffPost Contributor platform. Contributors control their own work and posted freely to our site. If you need to flag this entry as abusive,
send us an email
.