Instagram is a social media rarity, staying relatively true to itself since its inception in 2010 (despite being bought by Facebook). Sure, there has been the addition of new filters here and there and the introduction of video content, but in the grand scheme of things, even those changes have been in line with what users (and even businesses) wanted. Last week, however, the Facebook-owned social network announced controversial plans to change what users see on their feeds.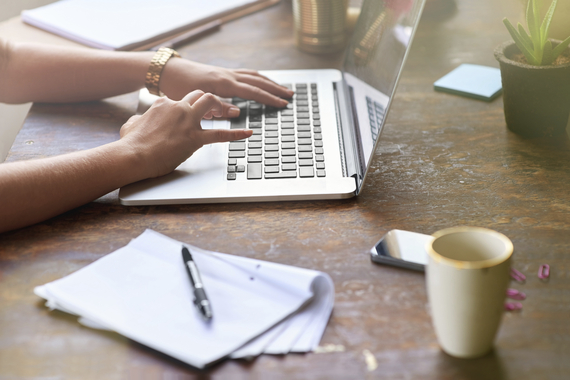 The photo-sharing app has traditionally shown content in reverse chronological order, so that the newest content appears first - regardless of whether or not it's interesting to the user. Because of this, CEO Kevin Systrom asserts that "people miss about 70 percent of the posts in their Instagram feed." Therefore, in a similar fashion to its parent company, a new, content-controlling algorithm will spotlight posts that it thinks users will most want to see at the top of their feed.

As one of the fastest growing social networks of all time, Instagram has racked up more than 400 million active monthly users, with more than 75 million people visiting the site on a daily basis. Now the social network, the fourth most-downloaded app of all-time, wants to "[make] sure that the 30 percent you see is the best 30 percent possible."

Quality over quantity: the end of organic reach?

In 2014, brands saw a dip in organic reach when Facebook introduced its own feed-altering algorithm. The change in Instagram's photo stream has been seen as a nail in the coffin for brands hoping to reach consumers organically, but the algorithm does not signal the end for businesses on Instagram.

Historically, brands that post to Instagram more often experience higher levels of engagement. According to Locowise, Instagram posts get 308% more engagement than on Facebook and 1,313% more than on Twitter. Fashion brands specifically experience engagement on Instagram 13 times more than with rival social networks like Facebook, Pinterest, and Twitter.

You might think your brand's posts will sink to the bottom of an ephemeral Instagram ocean, but the change in algorithm could allow certain posts to sit at the top of a user's feed days after being posted. That means quality trumps quantity - so now, it may be wiser to post less frequently on Instagram.

Engaging content is key

As always, the key to remaining on consumers' feeds is providing engaging content. The more users engage with your brand, the more likely it is that your posts will make it to the top of the feed. With a higher rate of engagement in comparison to other social media platforms, users have already established relationships with preferred brands. Instagram users will also be able to follow more accounts without fear of their news feed becoming too cluttered.

Brands and marketers will have to focus on higher quality content - and it's not just "likes" that should be sought after. Comments take more effort on the user's behalf and indicate a higher level of engagement. Another key factor to engagement? Video content. Instagram recently indicated that video watch time has increased by 40 percent in six months. In a minor change, the social network recently began showing a video's view counts as opposed to the number of likes.

Cross-promotion wins

One way to ensure that consumers see your posts - and this is something you should already be doing - is promoting your Instagram account on other social media platforms. Sharing your brand's photos on networks like Facebook, Twitter, Pinterest, or Tumblr will help drive traffic to Instagram. This also works in reverse. Instagram can be a useful tool for driving traffic to your brand's website and other networks.

Instagram "influencers" will also prove more beneficial than ever. Influencers, who are essentially trusted social media celebrities, are being paid by brands to promote products to their followers. Some influencers have tens of thousands of followers; some have millions. This cross-promotion is beneficial for any market but has proven especially successful with beauty, fashion, health and fitness, interior design, and more.

The formula to your company's success on Instagram will be user engagement, influencers, and paid advertising. It's likely that Instagram will follow Facebook into a more effective method of paid advertising in the near future. Instagram ads are likely to earn $595 million in mobile ad revenue this year. So, is it the end of businesses on Instagram? Certainly not - it's just the beginning.
Related
Popular in the Community