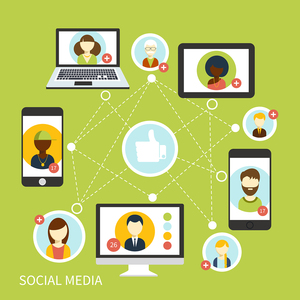 What Is LinkedIn Pulse?
If you haven't joined this news gathering app from LinkedIn, you should. It's a daily news app powered by your professional connections on LinkedIn. You can choose which influencers to follow and Pulse will give you news stories and headlines based on the industry leaders you picked. It also has publishing capabilities allowing you to post your own content to share with others. There's no better way to stay connected with what's going on in your industry, and its mobility allows you to take it on-the-go.

Advantages of Using Pulse in Your Online Marketing Strategy
Now that you know what LinkedIn Pulse is, you may be wondering how you can use it to improve your online marketing strategy.
You Already Have An Audience
Unlike writing optimized content on the web, you don't have to try and capture an audience-you already have one. You can post material to a network of people who are already interested in learning about what your industry has to offer. All you have to do is provide high-quality articles that will get people buzzing about it.

Access To Industry Influencers
It gives you the ability to connect with an endless amount of industry leaders. People and businesses that otherwise wouldn't be accessible. Using Pulse to find, meet and stay connected with other companies is important for knowing what's trending and growing in your industry.

Search Engine Visibility
When you publish articles to LinkedIn Pulse, you are actually letting your website become more visible to Google and other search engines. It's leading people back to your website, blog and other informational sources on your site. This is, after all, the goal of an online marketing strategy-attract new traffic, build loyalty and hopefully maintain a lasting relationship for your customers' needs.

How We Can Help
ITVibes is a leader in online marketing techniques to build and maintain your brand. We can help you create attractive and interesting content through your website, blog, and Pulse that will add value to your business. Contact us today to get started on your company's new image.
Calling all HuffPost superfans!
Sign up for membership to become a founding member and help shape HuffPost's next chapter