If you're thinking of retiring overseas, healthcare may be one of the biggest factors driving that decision.
In general, healthcare and health insurance costs less almost everywhere else in the world than it does in the U.S.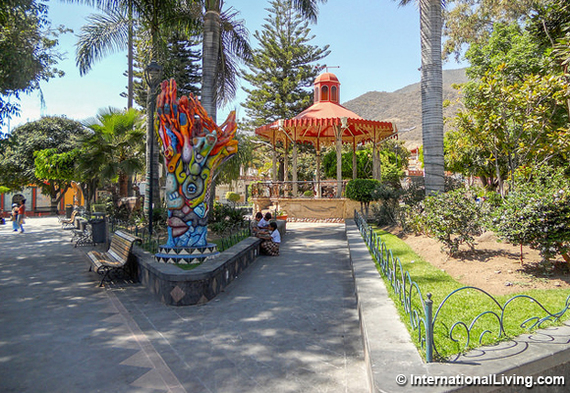 Public Park in Ajijic, Mexico
And the quality of healthcare -- at least in major metropolitan areas around the world -- has repeatedly been shown to be equal or superior to the quality of U.S. healthcare.
So if you're worried about being able to afford good-quality healthcare on limited or fixed incomes, the solution of moving abroad can be a good one.
If you need high-quality, affordable healthcare, and you can't get it where you live, you can live somewhere that better suits your needs.
For many retirees, however, the calculation isn't so simple when you figure in Medicare.
Right now, Medicare won't follow you abroad except in a few, limited cases. To take advantage of Medicare coverage, you must reside in the U.S.
So if you want to move abroad and are at the age to qualify for Medicare, you'll need to figure out if the move will save you enough money to make it worthwhile to forgo your Medicare coverage.
Judging by the thousands of retirees who've chosen to move abroad, the answer to that calculation is often "yes."
But why should you have to make that calculation at all? Why shouldn't Medicare coverage follow you anywhere in the world, like the coverage U.S. military veterans abroad can get from the TRICARE program?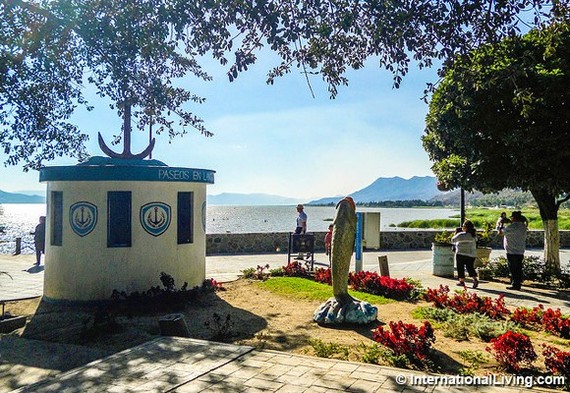 Malecon at Shore of Lake Chapala, Mexico
That's a question that many U.S. expats have been asking themselves...and their elected representatives back in the States...for years.
In a recent letter published in Americas Quarterly, David Truly, a professor at the Autonomous University of Guadalajara and a graduate of the University of South Carolina, asks the same question.
Truly is a U.S. expat who lives in one of the most popular expat destinations in Mexico...the Lake Chapala area, just south of Guadalajara. For years now he's been studying the growth and impacts of international retirement migration.
His research indicates that Baby Boomers who choose to retire abroad are being discriminated against when it comes to healthcare coverage.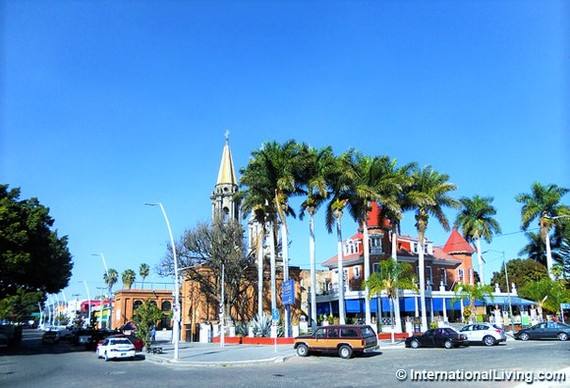 Street Corner in Chapala, Mexico
With a growing number of U.S. citizens choosing to live, work, and retire abroad, Truly makes the case that decoupling Medicare rights from U.S. residential requirements just makes sense. This move would recognize the changes in global immigration and retirement patterns he has observed in the half-century since Medicare was introduced...and it would benefit the U.S. government by lowering total Medicare expenditures.
If retirees could use their Medicare benefits abroad, they would typically do that in markets with lower healthcare costs. And that would save the government money.
Allowing U.S. expats to use their Medicare benefits in the countries abroad wouldn't affect those currently using the program in the U.S. -- but it would allow those overseas greater access to affordable healthcare AND lower the overall total expenditures of the program.
The U.S. TRICARE program is already doing much the same thing. The experience and mechanisms necessary to provide Medicare healthcare benefits to U.S. citizens living abroad already exist.
Decoupling Medicare benefits from U.S. residency requirements and letting U.S. expats use their Medicare wherever on the globe they happen to live seems like a win-win situation to us.
This article comes to us courtesy of InternationalLiving.com, the world's leading authority on how to live, work, invest, travel, and retire better overseas.
PHOTO GALLERY
2016 Top 10 Best Places to Retire Overseas
Calling all HuffPost superfans!
Sign up for membership to become a founding member and help shape HuffPost's next chapter