The issue of mental health is at crisis point, with the World Health Organization stating that "mental disorders (are) among the leading causes of ill-health and disability worldwide." There are more than 450 million globally affected individuals, 75 percent of whom live in developing countries. However Margaret Chan, Director General of the WHO also confirms that in order to start tackling this problem, "many unfortunate trends must be reversed -- neglect of mental health services and care, ... abuses of human rights and discrimination against people with mental disorders and psychosocial disabilities."
It is the mission of BasicNeeds to try and rectify some of these unfortunate trends, but in order to make any sort of inroad we need to make an impact; big impact. We need to tackle the problem at its source -- primarily in the most geographically and economically challenging settings -- and at a scale that will bridge the gap for ever increasing numbers of people living with mental illness and epilepsy.
Fortunately, we are in the midst of an era of technological boom -- the effects of which for sometime have been rippling through to healthcare, but are now finally reaching more specific shores, in particular mental health.
Social Media has been the basic staple of communications for corporate and not for profit organizations for a number of years. Most of the thinking has been around how we can make social media work for us: How can we use social media to tell the world about our organization? How can we increase supporter numbers? How can we get it to benefit us? Of course, what the question should have been all along was "How can it help those who really need it?" "How can it give a voice to those who really have something to say?"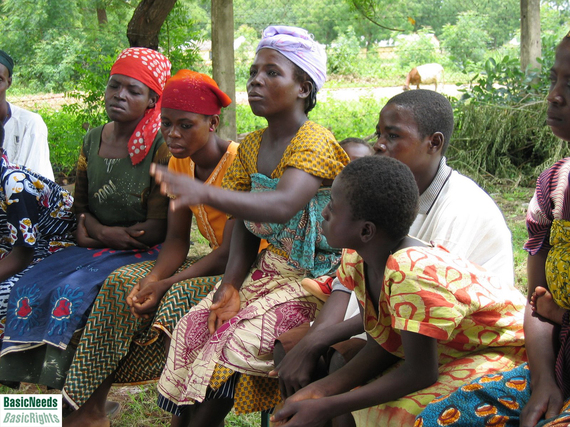 We were recently confronted with this question when a plea came through our Facebook page from a Community Health Officer in Ghana desperately seeking help for a patient. He knew of the work we do with mental illness and epilepsy, and wanted assistance for a 31-year-old man with a history of aggressive behavioral disorders whose family -- to protect theirs and his safety -- had a hole driven through a tree trunk and inserting his leg and restraining his foot (from withdrawing it) by a large staple. Due to the lack of consistent and accessible (let alone affordable) treatment, the family felt they had no other choice. There was no sanitation provided and being tethered 24 hours a day, he developed severe pressure sores.
The Community Health Officer, to document the case, then took photos of the pinioned patient and posted them via WhatsApp. When questioned as to why he used social media, the Community Officer responded that these were the easiest ways he could get in touch with the help he needed. He recalled having attended a training workshop run by BasicNeeds but didn't have any names or contact numbers. "The alternative would have been to take a vehicle all the way to Tamale to talk with BasicNeeds." He further stated, "It is important that community mental health workers become acquainted with some of these social media since through them they could be effective in their work at very minimal cost."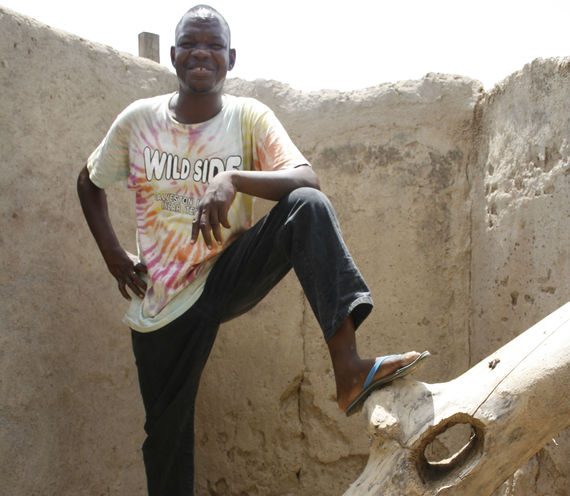 Other than the means through which this case came to our attention, this is not an unusual story at BasicNeeds. We contacted our colleague Peter Yaro, Executive Director of BasicNeeds Ghana who then contacted their local partner ZOVFA who was able to locate the patient and enroll him with a local health agency, where he received treatment for psychosis. He is consistently taking his medication and his family have said that he is now approachable again.
The hard work has only just begun. After that, he needs support to re-integrate back in to the community, regain his social standing, perhaps go back to work (he used to be a farmer) and provide for his family. In short, get his life back.
Social Media may not be the usual avenue for accessing help, but it offers more than one lifeline to those suffering from mental health problems. It can re-educate the society that believe mental illness to be 'witchcraft' or contagious or downright dangerous. It can help to link support groups, answer questions, provide counseling, and offer a route to diagnosis. It is a private diary or a public following depending on how the user wants to use it. It is a language where fear, depression and anxiety may have provided a barrier for discourse before. Most importantly, it transcends social standing -- a users' following makes politicians and policy makers sit up and listen -- no matter who you are or what your background is -- and it bridges geographical barriers. It even surpasses the normal limitations of poverty -- India, Indonesia and Brazil, for example, are consistently battling for the place of second highest number of Facebook users.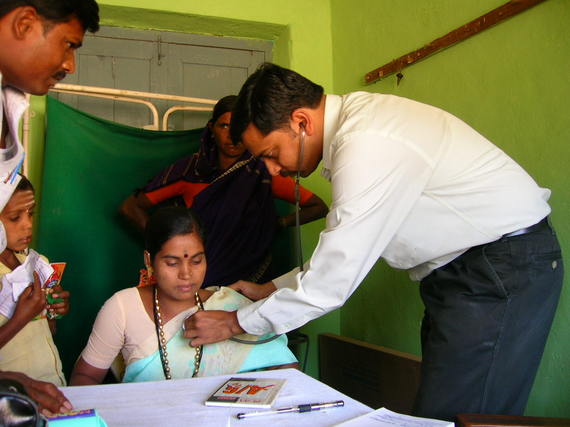 Social Media is only one of the many tools that can be used for effective impact, which, in essence, is about using the minimum input for maximum output -- good business practice in other words. BasicNeeds subscribes to this ethos, using a headcount of just 60 members of staff to reach out to nearly 600,000 people affected by mental illness and epilepsy. The Model for Mental Health and Development developed by Chris Underhill, Founder Director of BasicNeeds, mobilizes existing in-country resources to deliver mental healthcare in the community -- thus treating individuals whilst engaging communities and reducing stigma. This low cost treatment solution, coupled with livelihoods support to get individuals back into work, addresses not only the medical but the socio-economic aspects of mental illness and epilepsy that can so easily be ignored. This January, we packaged this Model into a scalable social franchise opportunity and are seeking reputable in-country partners to roll it out. This way, we will accelerate our impact and reach a further one million more people with mental illness and epilepsy who are in desperate need of assistance in the next five years.
For too long, the voices of those in marginalized communities worldwide have been left unheard and ignored. 75 percent of those living with mental illness and epilepsy live in developing countries, yet BasicNeeds is one of the very few organizations working in the field of community-based mental health and development offering a proven Model at any kind of scale. Why do people find it so hard to speak out about mental health -- or indeed put their hand in their pocket for this hugely neglected issue? -- when after all, there is "no health without mental health."
As digital reach slowly extends further and further out to the widest points of our globe, we will not be able to ignore these voices for much longer and the fight against mental illness and epilepsy will be all the better for having their voices heard.
Calling all HuffPost superfans!
Sign up for membership to become a founding member and help shape HuffPost's next chapter