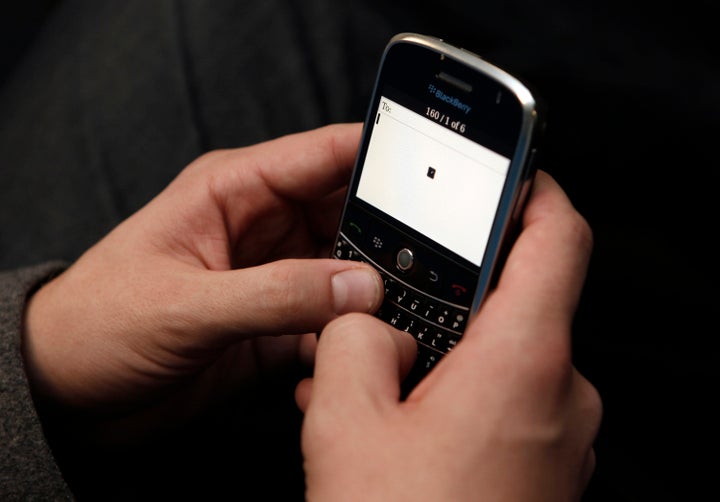 Imagine you're a highly motivated doctor working at a hospital in Liberia providing maternal health care. Imagine that, despite your medical training years ago, today you encounter a complicated post-partum hemorrhage and can't remember how to treat it. You have no one to ask because you are the only obstetrician in the hospital. You know you will lose the patient, but there's nothing you can do.
Imagine you're a nurse at a local health center in a remote village. Imagine watching a woman die because she can't reach the hospital and you can't help her because you don't have the skills or supplies to treat her particular form of obstructed labor; you also have no coworkers to help you.
What do you do when you are a medical provider working under conditions of life or death, you are discouraged, and there are no colleagues or mentors to talk to or to guide you?
This is the reality for many doctors, nurses and midwives working to save the lives of mothers in the world's most unstable areas -- where the likelihood of dying in pregnancy or childbirth is greater than anywhere else on the planet.
As you have likely heard, the global maternal death statistics are staggering: 1,000 women and girls die every day from pregnancy-related causes. But what you may not know is that the vast majority of the ten countries with the highest rates of maternal deaths are experiencing or recovering from conflict.
For women in these settings, the likelihood of dying in pregnancy or childbirth is greatly escalated for many reasons. First, they may have little to no access to reproductive health services of any kind; many women may have fled without their preferred method of birth control. Additionally, the risks of sexual violence increase during conflict, raising women's and girls' risks for unwanted pregnancies and unsafe abortions. Pregnant women in crisis areas are often also unable to access skilled care during childbirth. Their risk is compounded by their poor access to overall health services, food and proper nutrition.
Yet, despite the massive need, the maternal health providers working in these dangerous and remote areas work in a relative vacuum with little peer interaction. This means that they face the tremendous obstacles before them each day without the peer support, information about best practices, skills-building opportunities and training that they desperately need.
In fact, existing and new innovations shown to successfully reduce maternal death in crisis-affected settings are going widely unused, largely because health providers at the field level don't know about them or because they're not being encouraged to use them by peers who can vouch for their effectiveness.
But these health workers don't need to be isolated.
Mama: Together for Safe Births in Crises, a new initiative designed by the Women's Refugee Commission and M4ID -- a Finnish company that provides social media services and bridges the nonprofit and technology sectors -- is being launched April 21. Mama is designed to improve maternal health care and reduce maternal death and disability in crisis-affected settings by using social networking to break down this seclusion. Mama uses Facebook and text messaging to connect frontline health providers in disparate crisis-affected areas to experts, and to one another.
Though in remote locations, these health professionals told the Women's Refugee Commission that they use text messaging as their main means of communication in the field and are on Facebook fairly regularly when they have access to the internet. The Mama initiative combines these two technologies in a way never before attempted, to provide health workers with the peer support and guidance they desperately need. And, by using social media to do this, Mama helps them make these connections in the most convenient manner possible, while keeping the threshold for their participation low.
Doctors, nurses, midwives and other health providers will now have access to Mama SMS, which allows them to "crowdsource" from remote settings by submitting questions or comments to others in the community from their phones via text message. These questions are then posted directly to the community Facebook page where members can respond online. An answer that has at least three "thumbs up" will be sent back via text message to the person posing the question. Rather than using a typical top-down model, Mama takes an organic community approach that aims to build consensus and support so that health providers in the field can collectively find solutions.
On the Mama Facebook page, there is a "Lives Saved Counter" application with which members can record when they have assisted in saving a woman's, girl's or newborn's life. A feature called Mama Mentors invites field experts to provide technical information, professional development advice and words of encouragement to the community via Facebook.
In other words, with this new initiative, social media and new technology are finally doing for humanitarian causes in isolated areas what we always hoped it could do. After 15 years of combating maternal mortality and disability in humanitarian settings at the policy level, it's time to do more than work on policies; we now need to improve the practice, and this can be done by helping health care providers help one another.
We believe that Mama will greatly improve maternal health care and reduce the number of women who die or are injured needlessly in childbirth and pregnancy. We also hope that it will also demonstrate the power and possibility of using social media and new technology to create networks and support systems where they are needed most.

REAL LIFE. REAL NEWS. REAL VOICES.
Help us tell more of the stories that matter from voices that too often remain unheard.