Some states are encouraging homeowners to build stronger homes to minimize disaster damage — and save money.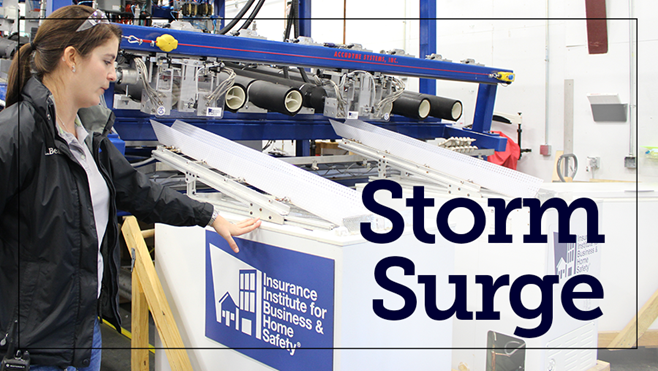 MOBILE, Ala. — New roofs are coming to Africatown, a hamlet of crumbling shotgun houses amid ancient pecan trees northwest of Mobile Bay.
The replacements, many of which will go to the neighborhood's poor and aging homeowners, are being paid for by a first-of-its-kind state grant program that aims to lower homeowners' insurance rates and reinforce Alabama homes against future windstorms.
Alabama officials, like state and local leaders around the country, expect disaster recovery costs to continue to grow as people live in vulnerable areas and climate change increases the frequency and intensity of natural disasters. At the same time, the Federal Emergency Management Agency is considering a plan that would shift more recovery costs to the states.
In response, some states are taking steps to ensure that communities can better survive disasters, efforts they hope will lower recovery costs down the line.
Charleston, South Carolina, is spending millions to send flood water back to the ocean through underground tunnels and pumping stations. Miami has been working on flood prevention as the ocean inundates the city with greater frequency. And in the wake of Superstorm Sandy in 2012, New Jersey began taking over vulnerable properties and rebuilding coastline to better protect communities just beyond the dunes.
But homeowners, too, have to be ready for storms. A quick return of residents after a disaster can deter blight and boost local businesses.
Brian Powell, director of the Alabama grant program, hopes the improvements homeowners are making will encourage insurance companies to reduce rates and be more willing to cover coastal properties — and make rebuilding fast and economical the next time a hurricane sweeps up the Gulf of Mexico or a tornado rips through the state's rural, northern counties.
"We figured the only way to reduce [insurance] rates was to reduce risk," he said.
The new roofs are built using a method developed by the industry-funded Insurance Institute for Business and Home Safety (IBHS). The "Fortified" standard — which can be used for a roof or an entire house — requires special nails, a specific system for layering roofing material, and more secure connections between the roof, walls, and foundation of a house. It is higher than most local building codes, even in hurricane zones.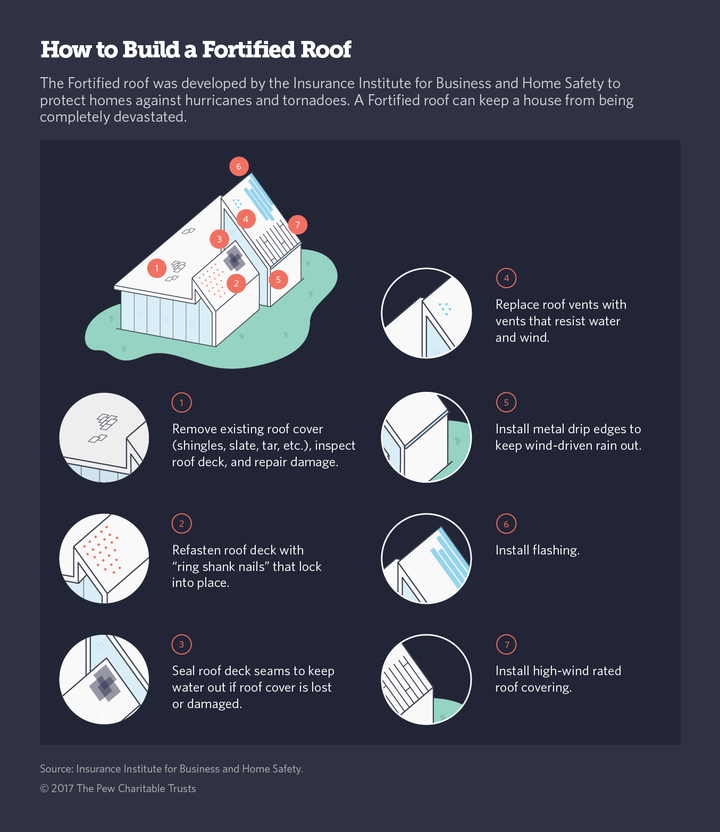 Alabama's embrace of Fortified has made it an unlikely leader in building and retrofitting houses to survive big storms. It not only boasts the grant program, which helps pay for new roofs in the state's two coastal counties and eventually will reach the rest of the state, but also requires insurance companies to offer premium discounts to homeowners who have built or upgraded their homes and been certified as Fortified.
A number of jurisdictions in Alabama have adopted Fortified as their minimum standard.
"A lot of people say, 'Never again,' but they have actually taken steps to mean 'Never again,' " said Julie Rochman, president of IBHS.
The program is new, but it is catching on, Rochman said. She points to at least 80 chapters of Habitat for Humanity that are building Fortified roofs and homes. Louisiana, North Carolina, Oklahoma, Rhode Island and South Carolina are also encouraging the construction of Fortified homes.
Some Alabama homeowners are upgrading their homes without state help. But many people in poor communities like Africatown, which is home to descendants of slaves who were illegally brought to the United States in 1860, cannot afford to replace their roofs without the grant.
The homes here, built mostly before 1965, with some dating back to the early 20th century, are not designed to withstand the storms that can roll in from the Atlantic Ocean, through the Gulf of Mexico, and up Mobile Bay, like Hurricane Ivan did in 2004.
In communities like Africatown, taking steps now to strengthen homes could mean the difference between being able to recover and getting wiped off the map.
"We are proud and tickled to death about how far we've come," said Cleon Jones, a former New York Mets outfielder who returned home to Africatown after his baseball career.
He's working to help his neighbors, some of whom are skeptical of government assistance, to get new roofs through the grant program.
"People are waking up and looking at sheetrock in their house instead of the sky," Jones said.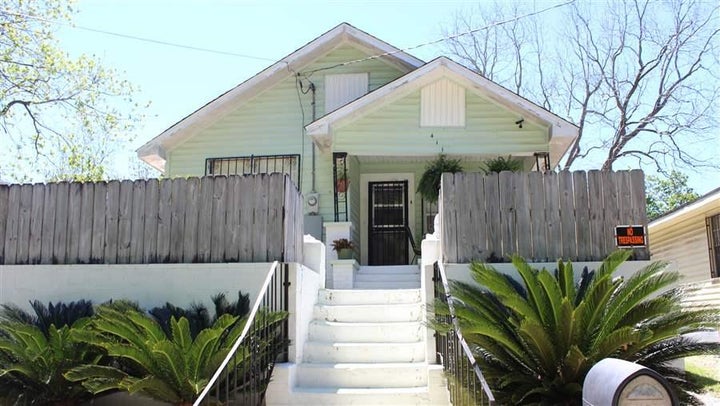 The Science of Mitigation
Homes in parts of the U.S. that are most susceptible to hurricanes are covered by stringent building codes that require things like special roof and wall coverings that resist wind and added protection for windows, doors and vents. But many Americans live in areas with codes that do much less to address high winds.
"We keep rebuilding in the same vulnerable places, in the same brittle ways, over and over again," Rochman said. "It's not good for us from a national security perspective. It's not good for us from an economic perspective. It's not good from a community perspective."
For example, most homes in the infamous Tornado Alley, a strip that stretches from Texas to the Dakotas, are not built to withstand high winds, said Anne Cope, the vice president of research at IBHS, which has a research lab in rural South Carolina.
"We tested a [regular] home out here," Cope said, pointing to the IBHS test chamber, which uses 105 fans, each nearly 6 feet in diameter, to simulate hurricanes, wildfires, hail and wind-driven rain. "And we trashed it. Popped it open like a sardine can."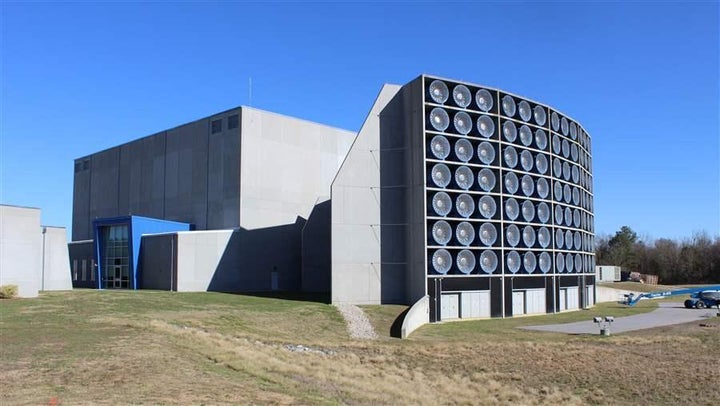 If more homes were built to the highest standards, which are only required in high-risk hurricane areas like the Florida Keys and the Outer Banks, along the North Carolina coast, there would be less destruction, Cope said.
Because Fortified exceeds even those standards, it makes sense for homeowners in high-wind areas to adopt it, regardless of their local building codes, she said.
Fortified roofs are secured with grooved ring shank nails that lock into place and cannot easily be pulled out, making them more resistant to wind. They also have twice as many nails as traditional roofs. For homeowners who want to go further, there are also Fortified techniques for strengthening windows and doors and tying a house to its foundation.
Maintaining the roof is important because as soon as a door or window pops open during a windstorm, a house becomes a balloon, filling with air and sometimes forcing the roof to disconnect. Once that happens, a home is typically not salvageable.
There are only 4,326 Fortified houses in the country so far, but the ones that have been tested have proven their worth, Rochman said. Following a strike from Hurricane Ike on the Bolivar Peninsula near Galveston, Texas, in 2008, only the Fortified homes were left standing.
"The fact that our houses survived and nothing else for miles around did was an impressive validation of Fortified," she said. "But nobody wants to come back to a community where there's nothing but 13 houses."
Mitigation Through Mandates
Alabama is encouraging more homeowners to build to the Fortified standard by mandating that insurance companies offer premium discounts to those who do.
Under a 2009 insurance law, homeowners can save as much as 50 percent on the wind portion of their policy if their construction is officially certified. States like Georgia, Mississippi, North Carolina and Oklahoma have followed suit and enacted similar laws.
The Alabama mandate not only encourages residents to build more resilient homes, but also reduces the risk that insurance companies face. It enabled insurers to decrease coastal insurance rates that skyrocketed after Hurricanes Ivan and Katrina wrecked the Gulf Coast in 2004 and 2005, Powell said.
Along the coast, wind coverage is the biggest portion of homeowners insurance. After the hurricanes, residents were paying several thousand dollars a year for it. "It caused a lot of people to just go uninsured, especially people without a mortgage," he said.
Depending on the size of a home, it costs about $10,000 to meet the minimum Fortified standard. But in addition to the insurance discount, Fortified homeowners may see as much as a 7 percent increase in their home value, according to the Alabama Center for Insurance Information and Research at the University of Alabama.

"When you're getting that large of a reduction in your insurance costs at the coast, it lets you afford a little more for the house or it makes the expense of living in the house less," said Lawrence Powell, director of the center.
The cost of repairs also decreases with a Fortified home. After testing a Fortified and a traditional home against a 100 mph simulated windstorm, IBHS collected repair estimates for the traditional home that were as much as eight times that of the Fortified structure.
Building and Living in Harm's Way
The coasts have always attracted business, industry and tourism. But the density of new development, combined with rising sea levels, is putting a great number of homes, businesses and people at risk.
A post-World War II population boom brought more residents and tourists to Miami. As time went on, more hotels and businesses were built closer and closer to the ocean, putting them at significant risk when massive storms, like 1992's Hurricane Andrew, make landfall.
Andrew's destruction of South Florida laid bare the lack of code enforcement in places like Homestead, a city that was leveled by the storm.
"You could see that the roofs were literally flipped open and … because nobody had gone back and enforced the code," Rochman said.
In other places, too, officials have found — often too late — that building codes were not strong enough or weren't adhered to.
After 200 mph tornadoes flattened Joplin, Missouri, in 2011, city officials found many homes weren't built to the city's minimum code, which the city strengthened after the storm.
In Orange Beach, Alabama, rising seas and hurricane threats are no match for the lure of the seashore. The city's white sand beaches beckon retired baby boomers and families looking for vacation homes.
Many of the new communities there have covenants requiring new buildings meet Fortified standards. And in 2012 it became one of the first Alabama jurisdictions to add Fortified to its building code for new homes and renovated roofs. To encourage homeowners to get their homes officially certified, the city also offers rebates on building permit fees.
More than 300 houses have been built or renovated using Fortified standards since Orange Beach adopted the code.
The combination of grants, insurance mandates and building codes in Baldwin County, home to Orange Beach and the Gulf Shores resort town, means insurance rates there have begun to stabilize after the price rise that followed Hurricanes Ike and Katrina, said Terry Quinley, an insurance agent who used the grant program to put a new roof on her house in Bon Secour, a short drive from the beach.
She's now saving 15 percent on her wind premium.
More carriers are willing to write policies for beachfront property now, she said. "That's beneficial because it has brought in more [companies] that are willing to take a little more risk."

Popular in the Community