A serial 'Edupreneur,' Tracy Howe has been in the world of higher education and K12 for nearly 20 years. She is the co-founder of Evolution Labs, which is changing the way schools engage with students through technology that enables them to deploy relevant information to individual learners based on personal and academic attributes.
Tracy has a passion for the forgotten, the kids who see themselves as outcasts in school. These kids usually end up with disciplinary issues due to social isolation and bullying. After being severely bullied when she was younger, she understands the social and emotional toll it can take.
She cites multiple studies that find students who graduate to higher ed without sufficient coping skills often struggle and fail. While their struggles may appear through slipping grades, their failure is not solely academic, but rather a consequence of inexperience. They fail to cope with the underlying social/emotional issues and slip into alcohol, drug abuse, depression, and anxiety, eventually dropping out. "This doesn't have to happen," Tracy says.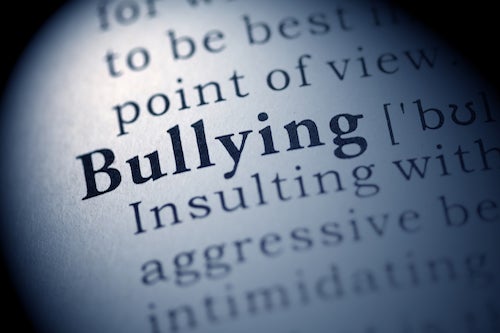 Tracy has focused on K-12 disciplinary issues and specifically, in-school suspensions, as an opportunity to teach these kids healthy coping skills. Every school and district has their disciplinary matrix. As Tracy states, "The ultimate purpose of an in-school suspension is to isolate them from their social circle and give them time to reflect upon their bad behaviors." What is needed is another layer of resources to change the dynamic of the in-school suspension, and since personal electronic devices are part of a student's world, we should be taking advantage of their ubiquity and availability.
Evolution Labs provides customizable social-emotional content through their software to help K-12 and collegiate level schools support students in the digital spaces they are already immersed in.
"People who are not experiencing the modern classroom see ed tech as cold and unemotional," she says. "They ask, 'Is this the right tool, the right vehicle, to deliver emotional content as the catalyst for appropriate behavior?' But they have to understand that these kids grew up with technology. It's part of their world."
"We just have to get inside it," Tracy says.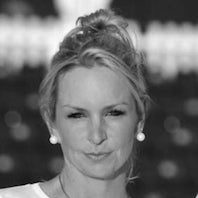 About Tracy Howe, EVP-Sales & Marketing, and Co-Founder of Evolution Labs
Tracy Howe is presently EVP-Sales and Marketing for Evolution Labs. From 2009 to 2013, Howe founded two companies focusing on fan engagement and student-athlete success for intercollegiate athletic departments. Clients include The Ohio State University, Temple University, Wake Forest and many others.
In 2000, Tracy co-founded GoalQuest with Peter Kraft. The company provided custom recruitment, enrollment and retention programs for colleges and universities around the country. During her seven-year tenure at GoalQuest, Howe delivered more than 1,000 programs for more than 500 clients, including University of Alabama, University of Missouri, SUNY Albany, Loyola Marymount University and American University. In 2007, Howe facilitated the acquisition of GoalQuest to Halyard Educational Partners.
In 1994, Tracy was head of sales and marketing for CMG Media Group, publisher of Link Magazine (the most widely-read college magazine in the country with more than three million readers). In 1997, Tracy played an integral role in the sale of CMG to College Television Network (CTN). CTN deployed custom news programming in partnership with CNN for the college market, as well as a proprietary music video network. In 1999, Howe was part of the transition team when CTN was acquired by Viacom, effectively converting College Television Network to MTVu (MTV on college campuses).
Audiences have enjoyed education interviews with the likes of Sir Ken Robinson, Arne Duncan, Randi Weingarten, Sal Khan along with leading edtech investors, award-winning educators, and state and federal education leaders. Berger's latest project boasts a collaboration with AmericanEdTV and CBS's Jack Ford.
Support HuffPost
The Stakes Have Never Been Higher
Related
Popular in the Community