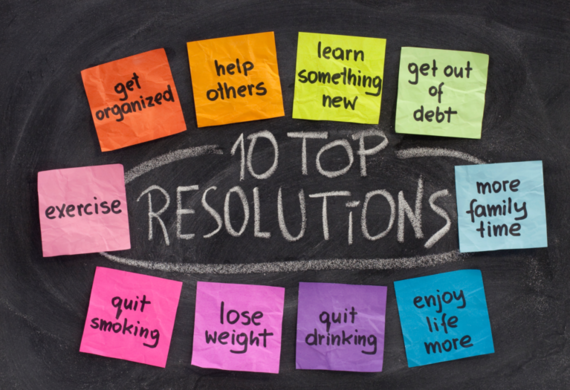 Most resolutions are about self improvement -- get fit, eat well, explore more. This year, try selfless improvement. Volunteering your time is both personally and economically beneficial. As we all know, getting started is the greatest barrier to any resolution.
Volunteering is not as easy as registering for a gym membership. It's easier. Volunteer Match is a San Francisco based nonprofit that connects volunteers with nonprofits. Think of it as an online dating site for altruists.
Three years ago, my resolution was to volunteer regularly and it began with a simple search on Volunteer Match. With thousands of opportunities, choosing one required refining my search. I started with my interests and values. I love cooking and wanted to contribute to our next generation. Sifting through results for food and kids, I came across Sprouts Cooking Club. This non-profit explores the Bay Area culinary scene and teach kids how to cook. (Un)like exercise, it became a regular habit.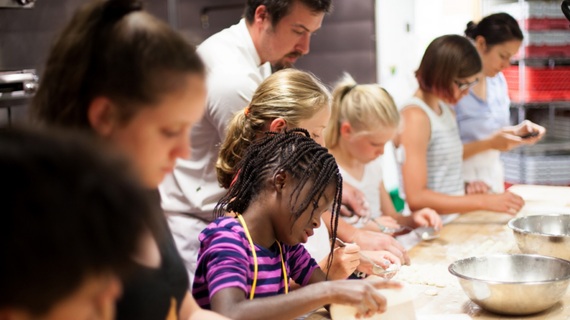 I spoke with Greg Baldwin, the president of VolunteerMatch.org, and discovered that volunteering isn't just for the time rich. According to Greg, employed individuals tend to volunteer more and 70 percent of Volunteer Match's profiles are female. Despite steady declining rates of volunteerism over the last decade, there has been a growth in network usage of 14 percent.
So how are volunteers connecting with non-profits? Greg explains that 60 percent of volunteers use search to find opportunities, while 25 percent find opportunities directly. The remaining 15 percent was through a referral. This gave volunteers access to over 100,000 nonprofits and charities. The problem is the number of volunteers, it's connecting the willing with the needy. This is the engagement gap that needs to be bridged.
Now, there is a new and easier way to connect with nonprofits. Simply text your zip code to (314) 282-8630 and you will instantly receive a reply with volunteer opportunities in your area. You can take this messaging technology further by texting a keyword and your zip code to narrow your search.
This technology was made possible through a partnership between VolunteerMatch.org and Twilio.org. As part of the Clinton Global Initiative, Twilio committed 1 percent of its equity value to its nonprofit arm and set a goal to deliver a billion messages for good. Since late 2015, 450 nonprofits signed up, including the Red Cross, Polaris Project, and Trek Medics.
It's never been easier to get started on your resolutions. Whatever you're good at and interested in, there are opportunities to fulfill your 2016 resolutions. It's just a text away.
REAL LIFE. REAL NEWS. REAL VOICES.
Help us tell more of the stories that matter from voices that too often remain unheard.