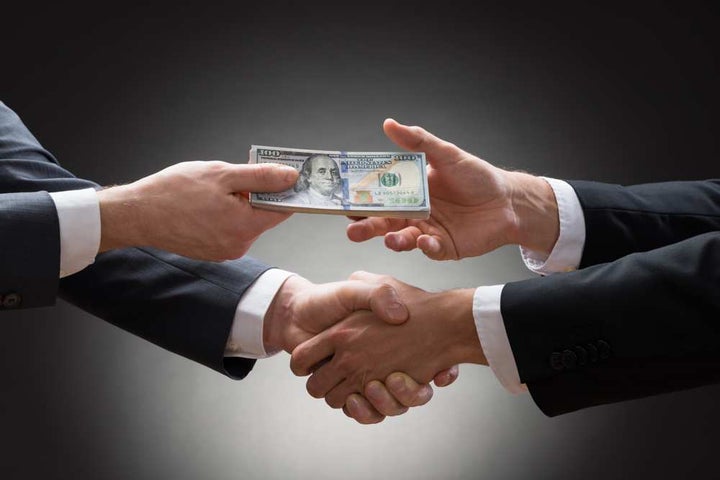 You might be surprised to learn that a staggering $1 trillion is lost to bribery and corruption each year. The problem is such that a couple of crowdsourcing projects have emerged to try and stamp out the problem.
One of the pioneers emerged in India. The project, called I Paid A Bribe, asks citizens to share instances where they have been forced to bribe officials to achieve outcomes that should not require such 'greasing of the wheels'.
The site allows you to report your experience in full detail, including where it happened, the service you were seeking, how much you paid, and the person who bribed you.
In a nice touch, the site also allows users to highlight those regarded as clean and honest, so that readers know who best to go to. It's a nice idea that is seeing similar ventures launched in other countries, including the African website Not In My Country.
A team of Spanish researchers have developed an AI algorithm to try and do the same job. The team, from the University of Valladolid, utilize a neural network that they believe can accurately predict corruption.
The work, which was documented in a recently published paper, involves the use of self-organizing maps to hunt for patterns in data gleaned from real corruption cases in Spain. Once trained on this, it was then tested on other scenarios to predict whether corruption had in fact taken place.
"We develop a model of neural networks to predict public corruption based on economic and political factors. We apply this model to the Spanish provinces in which corrupt cases have been uncovered by the media or have gone to trial," they explain.
The team believe that by using real corruption data rather than merely the perception of corruption, their work is more accurate than anything that has gone before. It highlights how a range of economic factors, including taxation of real estate, economic growth, increased house prices, and the growing number of deposit institutions and non-financial firms may induce public corruption.
The data also suggests that the longer a party remains in power, the more likely they are to be corrupted. They believe their model can be used to predict corruption before it occurs.
"In some regions, we are able to detect latent corruption long before it emerges (up to three years), and in other regions our model provides short-term alerts, and suggests the need to take urgent preventive or corrective measures," they explain.
The team hope to continue working on their approach, and potentially look internationally to fine tune their model such that it takes account of country-specific factors. They also believe the model could work in detecting patterns of corruption across the various countries of the EU. Given the huge scale of the problem, it's work that is certainly needed.
Popular in the Community