The world of blogging has certainly changed over the last several years, but the format is still a useful and relevant marketing tool. The key in staying current in both your blogging practices and your marketing campaigns is to stay aware of the latest trends. In the same way that digital marketing practices evolve to meet modern demands, so do blogging techniques and strategies.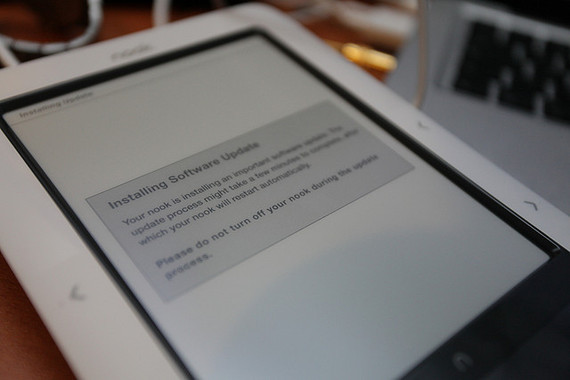 Image Credit: Flickr, Creative Commons: Cem K.
If you want to implement an effective marketing campaign online, you might start by exploring the hottest trends in the blogosphere. Once you have a clear idea of which blogging practices are current and effective, you can fine-tune your digital marketing campaign to reflect what you've learned.
The following points may be useful to you as you take a look at how blogging techniques have changed.
Blog Posts Are Longer
Bloggers who once published short posts have shifted to longer posts in general. This is probably due to the fact that Google no longer tolerates "fluff" content (content obviously devised for the purpose of pushing a product or service - and that offers no real value to the reader). Longer posts are actually preferable in terms of effective SEO (as long as the posts are comprised of quality content). A long post offers you more flexibility with keywords; you can draw from a greater pool of keyword choices when you create a post that contains 1500 words or more. You may also have a better chance of getting backlinks with longer blog posts. The bottom line: If longer posts are better for SEO, then longer posts are more useful to your marketing campaign and your business.
Quality is Still King
One aspect of blogging that seems likely to endure is the trend toward quality content. This means that your blog content must be valuable to your readers. If the posts that you publish on your blog are consistently poor in quality, they will not continue to escape the all-seeing eye of Google. You should always strive to provide value-driven content to your audience. This includes blog posts and other forms of content that are relatively error-free. Content that is filled with typos, grammar gaffes, and misspelled words will not serve your SEO goals.
Additionally (and perhaps more importantly), poor content will not serve your readers well. An individual who has downloaded your latest book on the B&N Nook new e-reader will not be impressed if the content is poorly written and contains a plethora of errors. If you are not qualified to produce high-quality content (or if you simply don't have the time to do it), you might consider hiring a professional to do it for you.
Consistency Matters
Another trend you should be aware of is the importance of consistency. Since more individuals and businesses than ever seem to publish blogs today, competition for readership is fierce. If you don't publish content in a consistent manner, you may lose your readers and overall traction. This doesn't mean that you must publish new content every day, but you should set a schedule for publishing and adhere to it. Your readers will often reward your efforts by returning to your website consistently, and this can always help boost your marketing efforts, as well.
Images Are Important
Increasingly, online readers in general no longer wish to view content that consists solely of text. Images help to break up long blocks and pages of text, and they consequently help to keep readers interested and engaged in your content. When you embed images, be sure to use them strategically; instead of simply inserting pictures or graphics that barely match the theme of your content, try to include images that will resonate with your intended message.
Like marketing practices, blogging strategies have evolved in a variety of ways. Staying on top of recent trends will help you to produce relevant blog posts that appeal to your followers. Doing this may ultimately have a positive effect on the various aspects of your latest and future marketing campaigns.
REAL LIFE. REAL NEWS. REAL VOICES.
Help us tell more of the stories that matter from voices that too often remain unheard.