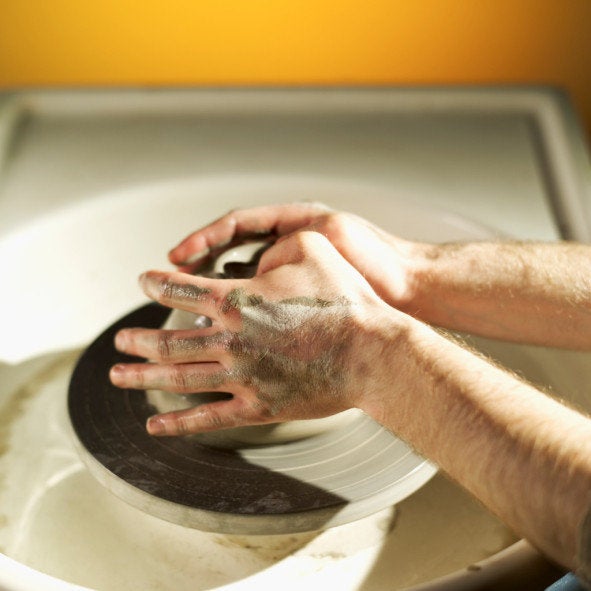 If you've ever faced a major crisis or challenge (and who hasn't?) you know the feeling: Your stress level skyrockets; your life goes from normal to nightmare.
A good (or really bad) example is hearing three words: You. Have. Cancer.
Whether it happens to you or to someone you love, a cancer diagnosis can shatter your life into pieces. And equal to the physical effects are the emotional effects: constant stress and fear.
Experts recommend reducing your stress level, which is good for your health whether you have cancer or not. Only it's not so easy. If you can't ease the stress, then you worry that you're making it worse, which makes you even more stressed than you already were. And there's no cure -- for cancer or for this vicious cycle in your own psyche.
As a mother of two young children, facing a grim cancer prognosis and a year of treatment, my brain was on constant code red: There was never a day, an hour, even a minute when cancer didn't penetrate my thoughts. I tried everything -- meditation, music, yoga, walks on the beach. Nothing worked. My mind refused to turn off.
Until I learned that the answer was not in my head but in my hands.
It started the day I took my 7-year-old son to a neighborhood ceramics studio and picked up a paintbrush. I was as far as you can get from Martha Stewart. But I discovered that creating something artistic -- with my own two hands -- was an art in itself. It anchored me in the present, forced me to focus and turned out to be my escape route from thinking about cancer. It swept me into a flood of creativity that hasn't stopped since.
And I'm not alone. Though most people might not think about the health benefits and therapeutic value of working with your hands, it's no surprise that homemade crafts are booming in our stressful world. I've known people battling cancer who use their hands as weapons, finding relief in crafts and pursuits like gardening, beading, knitting like maniacs.
For me the answer was mosaics, which became my passion. Picking up broken pieces of tile felt as if I was picking up the broken pieces of my life. In fact, I think mosaics are a perfect metaphor for life, which can break things that are most beautiful and precious to us. We pick up the pieces and rearrange them, making something different yet still beautiful in a new way.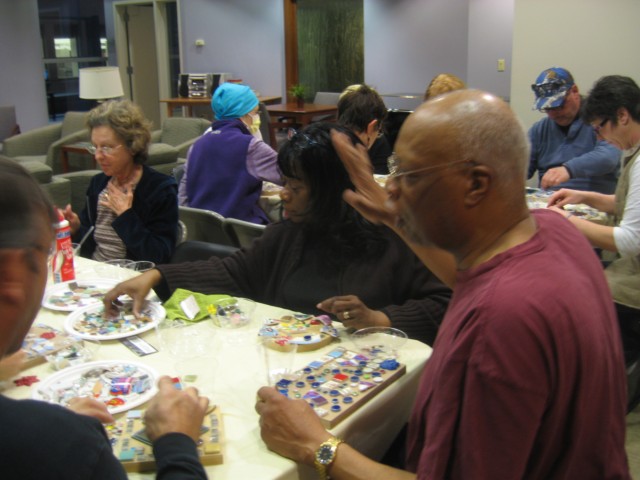 Hope Lodge is an escape in itself, a haven for cancer patients in 30 cities where the American Cancer Society offers rooms -- for free -- while people undergo treatment in local hospitals. A Hope Lodge is more than a hotel; it's a refuge, where they can relax, cook meals, get massages, like a home away from home.
The mosaic workshop was more like a party. Everyone was engaged in conversation, creativity and concentration, escaping the clutches of cancer at least for a few hours. Each person found ways to express their individuality -- to discover the inspiration that's inside each of us.
No one inspires me more than people fighting cancer, and this experience illustrated that once again. What I took away from Hope Lodge is hope -- that people, with or without cancer, can find the power lodged in their own hands and discover their own "Peace by Piece."