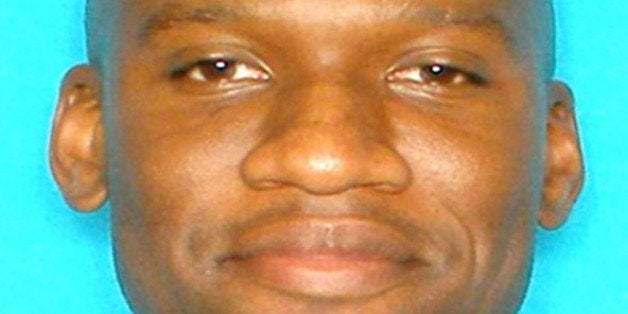 WASHINGTON -- U.S. Investigations Services, the private firm now under congressional scrutiny for its background checks of federal contractors, has been sued by employees in California who claim the company enforces unrealistic timelines for security clearance investigations, according to court documents.
An inspector general for the Office of Personnel Management told Congress in June that the office was investigating the firm, also known as USIS, in part over its vetting of famed surveillance leaker Edward Snowden. This week, multiple news outlets reported that USIS said it had also performed a 2007 background check on Aaron Alexis, who shot to death 12 people at the Washington Navy Yard on Monday. There is no evidence that USIS had bungled the vetting of Alexis.
USIS was part of the Office of Personnel Management until it was privatized in 1996. The for-profit firm is now the leading outside provider of background investigations to the federal government, performing more than half of OPM's security checks, according to the office of Sen. Claire McCaskill (D-Mo.), chair of the Senate subcommittee that oversee contracting. In a statement Thursday, McCaskill said the vastness of USIS' role in vetting federal contractors was "frightening."
In two class-action lawsuits filed in California, former USIS employees claim they weren't given enough time to adequately perform their investigations, leading them to work off the clock or through unpaid breaks. (The complaints can be viewed here and here.) The plaintiffs in both lawsuits are seeking to recoup wages they say the firm owes them. One alleges that he was fired partly for complaining to management that the workload at USIS was unrealistic.
A spokesman for USIS said the firm declined to comment on the litigation.
HuffPost readers: Have you worked for USIS? Tell us about it.
In a suit filed last year in California Superior Court, former USIS employee Tom Wilson claims he worked "many hours" of unpaid overtime each week due to the tight constraints laid out by USIS management. Wilson alleges that the time given for investigations was incompatible with the government's own baseline requirements for background checks. USIS, he says:
routinely and illegally assigned [him] ... cases, tasks, and duties, and deliberate set completion time requirements and limitations inconsistent with the performance of those tasks according to published company and United States Government policy, and then restricted the number of overtime hours the Employer would pay, thus forcing [him] to work without pay, under threat of termination.
According to the suit, Wilson's job was to poke around and interview employers and acquaintances of people who were to be "entrusted with United States National Security Matters." The job entailed preparing "long, detailed reports" on his subjects and "transmit[ing] them to USIS." Completing the reports on time required an extra 10 to 20 hours of unpaid work each week, Wilson claims. Although he was given a company car and credit card for gas, he says he wasn't compensated for the time he spent traveling to interview people.
"On more than one occasion [Wilson] complained to his USIS Supervisors about the number of hours he and other Employees were compelled to work, due to unreasonable time limitations," the suit says. Wilson alleges that USIS "terminated [him] in May of 2012, in part, in retaliation for said complaints, and his discussions with other employees expressing similar complaints."
The lawsuit is still pending.
In another lawsuit filed in California in 2011, former USIS employee Catalina Ricaldai claimed she was pressured to work through her legally entitled lunch breaks because of the heavy workload. Ricaldai said she was expected to get all her work done within 40 hours each week.
According to one filing, Ricaldai said "it was not possible for [her] to take 30 minutes of off-duty time during the day because it was the culture of the job to get as much testimony as possible." She also said that "[a]ny time off was considered a waste and a failure to correctly zone the geographic area" for doing background interviews.
That class-action suit was settled for $900,000, with $10,000 going to Ricaldai, according to documents.
According to data put together by Bloomberg, USIS received $253 million under its contract with OPM during fiscal 2012. In 2007, a team that included private equity firm the Carlyle Group sold the Falls Church, Va.-based company to Providence Equity Partners for about $1.5 billion, according to a Bloomberg profile of USIS.
USIS was previously OPM's Federal Investigations Division, a federal agency that employed 700 people. It was privatized as part of a broader, Democrat-backed effort in the mid-1990s to save money by trimming civil service.
According to a report by the Congressional Research Service, USIS was given free access to federal databases not enjoyed by competitors. "By any account, this government-sponsored, private corporation was given advantages and incentives not available to other private start-up corporations," the Congressional Research Service report states.
In June, Patrick McFarland, the inspector general for OPM, testified in a congressional hearing that his office had begun a probe of USIS's background checks in 2011.
Support HuffPost
The Stakes Have Never Been Higher
Before You Go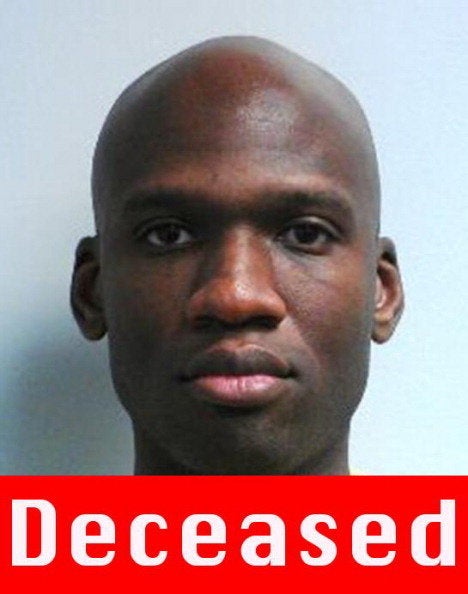 Navy Yard Shooting
Popular in the Community