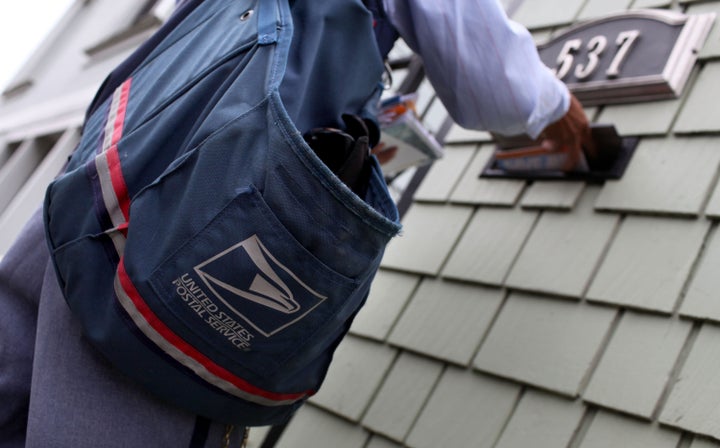 * Postal Service says mail volume down 6 pct
* Package business grew due to holiday shopping
* Agency lost $5.1 bln last fiscal year
WASHINGTON, Feb 9 (Reuters) - The U.S. Postal Service reported a net loss of $3.3 billion in its first quarter as plummeting mail volumes overshadowed stronger than expected holiday shipping, the cash-strapped agency said on Thursday.
The mail carrier has watched its traditional business erode as increasing use of email and online bill-paying drain mail volumes. The Postal Service lost $5.1 billion last year.
In the first quarter of fiscal 2012, which ended on Dec. 31, total mail volume dropped 6 percent. The Postal Service said declines in first-class and standard mail revenue outweighed a boost to the package business from growth in online shopping.
Total revenue fell 1.1 percent to $17.7 billion, the Postal Service said.
"Technology continues to have a major impact on how our customers use the mail," Postmaster General Patrick Donahoe said. "While it has helped us grow our Shipping Services businesses, it has had a significant negative impact on some of our much larger sources of revenue."
The Postal Service said it expects large losses to continue unless it sees results from a plan to close thousands of facilities and restructure its healthcare program. The agency said it needs to reduce operating costs by $20 billion by 2015.
The agency repeated calls to Congress to allow it to tap into a retirement-fund surplus and expand into new businesses, as well as eliminate a massive annual payment to prefund retiree health benefits.
The Postal Service, which relies on sales of stamps and other products rather than taxpayer dollars, said it likely will default on this year's prefunding payment and could hit its debt ceiling this fall.

Related
Popular in the Community