WASHINGTON (Reuters) - President Donald Trump on Thursday ordered the creation of a task force to study the U.S. Postal Service and its financial difficulties, after recently claiming without evidence that deliveries for Amazon.com Inc were costing the service money.
The task force will look into the post office's business model, similar to a commission set up by U.S. President George Bush in 2002.
"The USPS is on an unsustainable financial path and must be restructured to prevent a taxpayer-funded bailout," said the order, signed by Trump. It said the Postal Service had lost $65 billion since the 2007-2009 recession.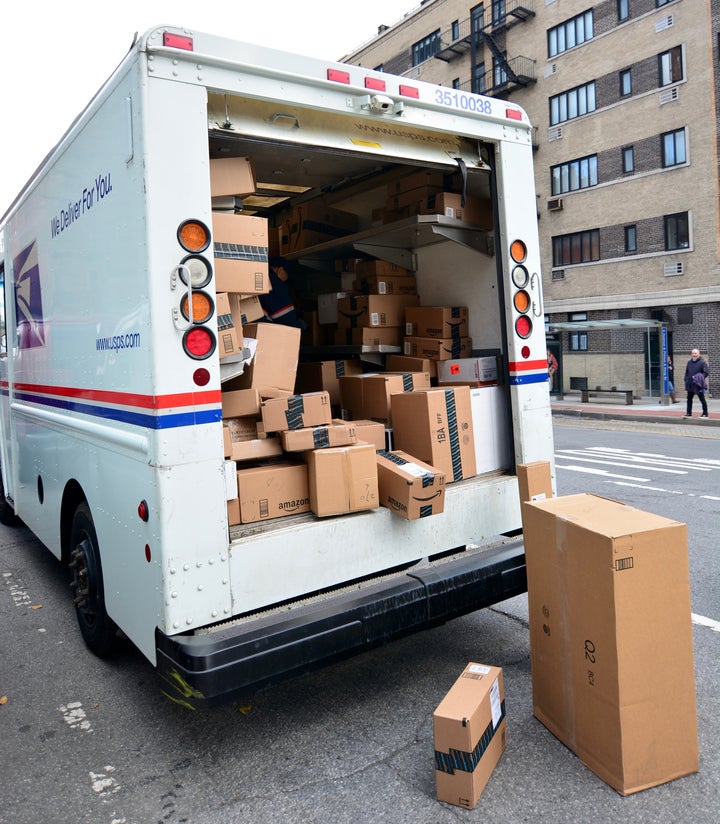 The Postal Service, which is supposed to be self-sustaining, must ask Congress for permission to raise rates and must pre-fund decades worth of retiree health benefits.
The order did not mention Amazon, which Trump has regularly criticized in recent weeks.
However, the order asked the task force to evaluate "the expansion and pricing of the package delivery market and the USPS's role in competitive markets," among other issues.
Deliveries for Amazon and other online retailers have been the fastest-growing part of the U.S. Postal Service business, helping offset a sharp decline in regular first-class mail.
Details of Amazon's payments to USPS are not publicly known.
Wall Street analysts have estimated it pays USPS roughly half what it would to United Parcel Service Inc or FedEx Corp to deliver a package.
The order's language will likely encourage the task force to see if USPS can charge companies like Amazon more for parcel delivery, a person who previously worked at the Postal Regulatory Commission said on condition of anonymity.
Amazon declined to comment. Though the company is one of the Postal Service's biggest customers, it is increasingly growing its own delivery capacity, which could help it stem any impact from changes to USPS.
The task force will be chaired by Treasury Secretary Steven Mnuchin or his designee, and it will consult with the Postmaster General and the Chairman of the Postal Regulatory Commission, among others, the executive order said.
Popular in the Community