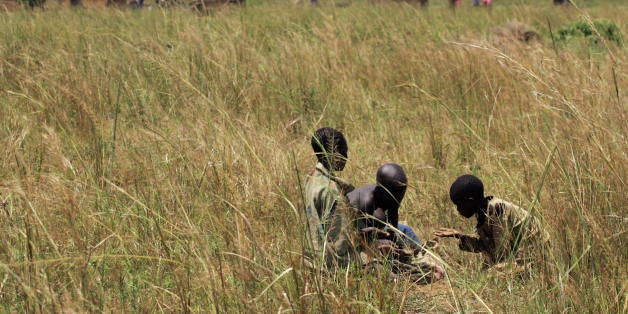 By Philomena Okello, White Ribbon Alliance member and Nursing Officer in Uganda

Engaging citizens to demand action has brought dramatic change to our health facilities.
As a nurse midwife in Lira, Uganda, I know that clean water is essential to keep a mother and her newborn healthy. When I am helping a woman give birth, she may need a drink of water to keep her from becoming dehydrated and exhausted. She may need to be washed down, to cool her and soothe her in labour. After giving birth she certainly needs a bath or shower, for her own dignity and cleanliness, but also for her to avoid infection. We also need water to wash the baby and keep the umbilical cord clean.
We need water to wash our hands, our instruments, the beds, the floor of the labor ward, the operating theatre - all vital to avoid the spread of infection.
Every human being needs a clean place to go to the toilet, but the pregnant woman and new mother especially so.
Yet, the families of the women we care for have to walk to the nearest borehole, pump, or the spring to collect water. Often, when there is no water, they have to leave things unwashed for days.
When I teamed up with community members, health workers and District leaders to conduct an assessment of the nine health centers in Lira District, we found out that none of them had running water. Working together on this, without blaming each other, we broke down the usual barriers that prevent change.
We held Citizens' Hearings to bring everybody together to discuss our findings and find solutions. We showed members of the parliament photos of the situation in Lira and they were shocked. They could not believe it was their country, they thought it must be elsewhere. Then the Parliamentary Committee for Health went on a fact-finding mission.
In one of the health centers, there was no door to the bathroom. When we made noise about it, one of our elected councillors made sure funds were made available to fix this issue. Before that, nobody had complained, as people were not empowered and did not know it was their right to speak out.
Then, the citizens pushed for a budget for emergency obstetric care, which includes water and sanitation. The District demanded that the national members of parliament allocate money for this, and they did.
Today, all health facilities are on track to provide emergency obstetric care. Our facilities have been renovated. We now have running water in two of our health facilities, but there are plans to have running water and sanitation in all of them. Because of these improvements, women are coming to the health facilities as never before.
We have asked for and received these improvements because we have learned of our rights through the Citizens' Hearings. We became empowered and demanded accountability. Because of these actions, I have seen more change happen in the last two years than I have seen in the previous 40 years of my career. This is just the beginning - because we know that it is not just our right to be heard, but involving us, listening to us, is the only answer for long term, rapid and sustainable change.
In New York City this week, together with our partners, we launched 'Nothing About Us Without Us', a report on Citizens' Hearings that took place in 20 countries around the world. Click here to read about this powerful movement and to see the recommendations that were gathered from citizens around the world.
Related
Popular in the Community