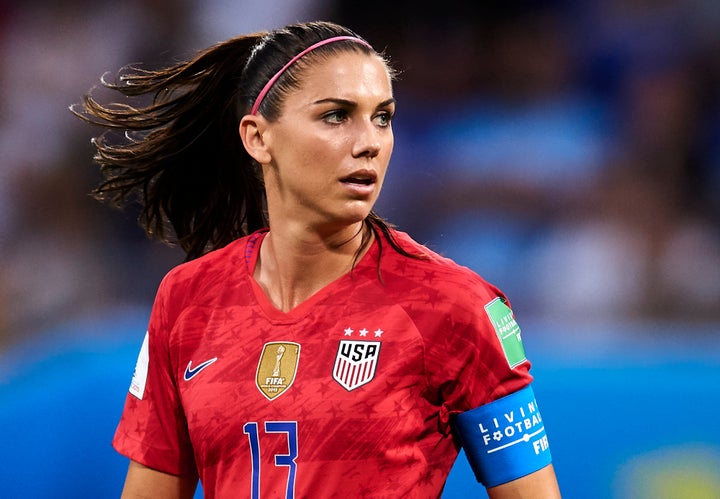 While fans marveled at Alyssa Naeher's incredible saves and Christen Press's early header goal, many were impressed by something unrelated to the action of the game: What are these colorful headbands the players wear, and how do they stay in place so effectively?
Most millennial girls who played sports in high school or college would know the answer right away: It's prewrap.
Prewrap (also spelled pre-wrap) is a stretchy, foamy material that athletes can use to cover their skin before applying medical tape to an injury. That way, the tape doesn't stick to their skin or body hair, which may cause irritation or pain upon removal. Other names for the material include underwrap, M-Wrap and pre-taping foam.
Though the first appearance of prewrap as a hair accessory is unknown, it's clear that someone at some point realized this thin, no-slip material actually makes a very effective headband. And thus a trend was born.
There are multiple ways to style prewrap.
Alex Morgan rolls it into a thin band, while Julie Ertz keeps it thick and flat. The two USWNT starters also have signature colors. Morgan famously wears pink prewrap in honor of her mother-in-law, who has battled breast cancer. Ertz sports a nice blue color.
"People are definitely particular about their color, although obviously some less than others," a friend who played collegiate soccer told me when I asked about prewrap headband styles. "Many only do one color because it's lucky or that's what they've always done."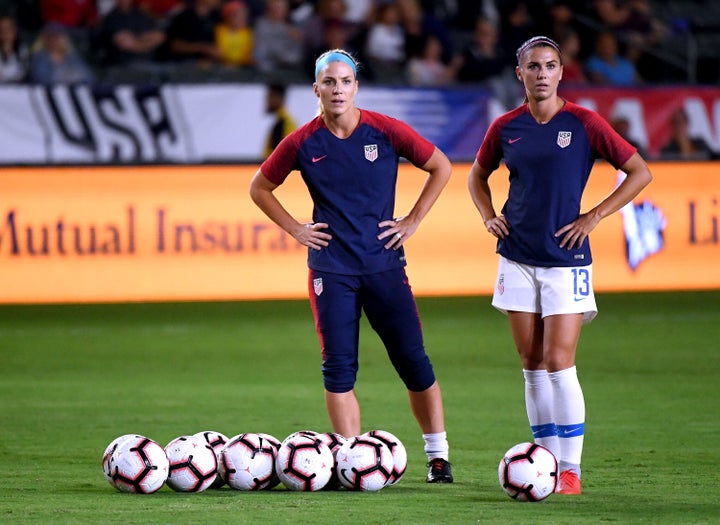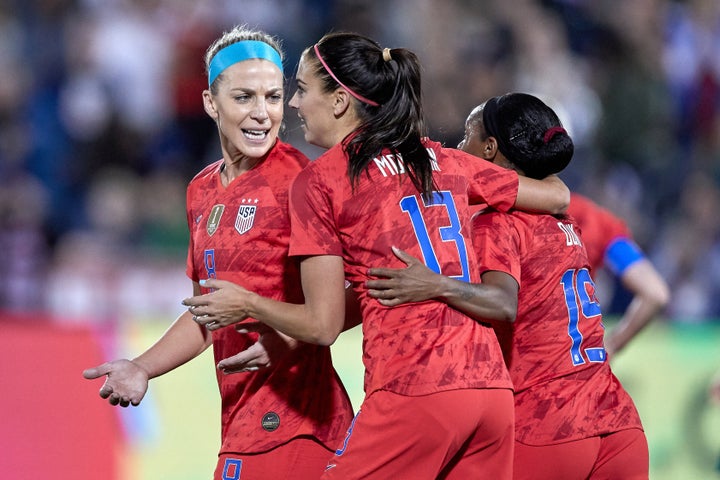 Another athlete friend noted that some of her soccer teammates tried to match their prewrap color to their college uniform, "but in general we just wore whatever was available."
Color preferences aside, everyone seems to agree on one thing: Prewrap makes a damn effective headband. In addition to staying in place better than actual headbands you can buy from sportswear brands, it seems to absorb sweat well.
Many soccer players have also reported using prewrap to keep their shin guards in place. And there are nonathletic uses, like holding together flower arrangements, marking trails and wrapping it around pencils for a more comfortable grip.
In any case, enjoy these photos of badass USWNT players rocking prewrap: