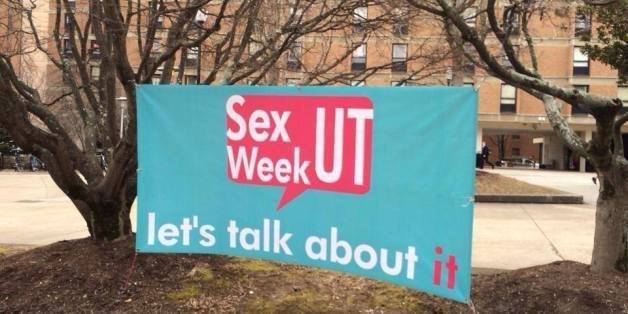 Lawmakers were moving forward on a series of bills designed to dramatically restrict the University of Tennessee system from hosting guest speakers and to change how student activity fees are allocated to campus organizations. The legislation was crafted in response to UT-Knoxville's Sex Week event -- organized and funded by students -- which lawmakers found inappropriate for a collegiate audience at the state's flagship university.
Sex Week ran for a week in early March. It featured a series of discussions and lectures on sexual relationships and sexuality, in addition to more light-hearted events, such as a drag show.
The primary sponsor of the anti-Sex Week legislation, state Sen. Stacey Campfield (R-Knoxville), announced this week he would drop the bills following letters sent from UT system President Joe DiPietro to state Sens. Dolores Gresham (R-Somerville) and Mike Bell (R-Riceville), as well as other legislative leaders. According to those letters and other conversations, lawmakers reached an agreement with DiPietro for students to be able to opt out of paying activity fees going toward potentially controversial events, as Campfield understands it.
"I had told them, 'If you agree to these things publicly, then I'll back off,'" Campfield told KnoxBlogs. "The opt out was the key to me. That's what I wanted all along … I'm happy UT is going to do that and I will general sub the bills," he said, referring to a legislative maneuver that essentially means the bills won't get a vote.
DiPietro's letters, dated March 10 and March 20, outlined the university's argument that it did not have constitutional grounds to stop Sex Week from taking place, and stated the school is unaware of any attempt by law enforcement to "prosecute anyone under the obscenity laws for speech or other expression during Sex Week."
DiPietro promised to continue a "commitment" to do "all within my power to carry out mutually agreed to items set forth in SJR 626," a resolution that directs the university to allow students to opt in to paying student activity fees.
Although the bills already began going before committees and chambers of the Tennessee legislature, none of them had yet been approved and sent to the governor. Campfield is using a legislative maneuver to essentially bench the legislation, ensuring the bills won't become law.
One of Campfield's proposed laws would have dictated how the university may distribute and spend funding from student fees, which would have been unheard of in American higher education.
"I would hope that our agreement, built on trust, will adequately address this matter by way of this Resolution and that no further legislative or budgetary action will be taken," DiPietro wrote on March 10.
The agreement would mean changes for UT students next year, but would not prohibit Sex Week from returning. However, nothing is final until the Board of Trustees weighs in.
"Whatever the outcome, our Board will have to approve any policy change," Gina Stafford, director of communications for the UT system, told The Huffington Post. "In the event of a change in policy by which individual students would have options not to fund student organization expression if they choose, the First Amendment rights of student organizations to engage in free and open exchange of ideas will continue to be respected."
Read DiPietro's letters below:
Popular in the Community