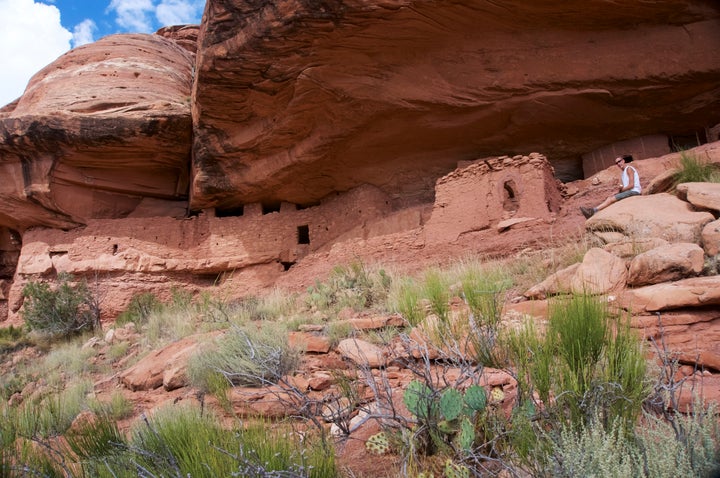 Utah Attorney General Sean Reyes (R) pledged to sue the White House on Wednesday after President Barack Obama set aside 1.35 million acres, including sacred tribal lands, for one of two new national monuments.
In a lengthy statement, Reyes accused Obama of "egregious overreach" and claimed the designation, named Bears Ears National Monument, would restrict local Navajo from using the land for traditional purposes. Obama also designated a second, smaller tract, the 300,000-acre Gold Butte National Monument in the Nevada desert.
"The sacred tribal areas in and around Bears Ears should absolutely be protected but in a way that is legally sound and that makes sense," Reyes said in the statement. "The local Navajo will no longer be able to gather medicine or firewood, graze cattle, hunt, maintain their livelihoods or access the mountain heights for their religious ceremonies."
At least one advocate is crying foul.
"That is complete bull," Mathew Gross, a spokesman for the Southern Utah Wilderness Alliance, a 35-year-old nonpartisan nonprofit devoted to public lands issues, said Thursday. "It's just not true."
"People like the attorney general are reaching back a century for an example to invoke fear among people about what will happen," he added, noting that Native Americans faced discrimination under national monument designations during much of the last century. "If you read the proclamation, it's clear that traditional uses will continue and be protected."
Reyes' argument seems to question both presidential norms and the words of the leader of the Navajo Nation. Obama designated the Bears Ears National Monument, an area in southern Utah abutting the Colorado River, under the 1906 Antiquities Act, which has been used by nearly every president since Theodore Roosevelt to preserve tribal lands and natural wonders. Only Richard Nixon, Ronald Reagan and George H.W. Bush declined to use the law, according to The Wilderness Society.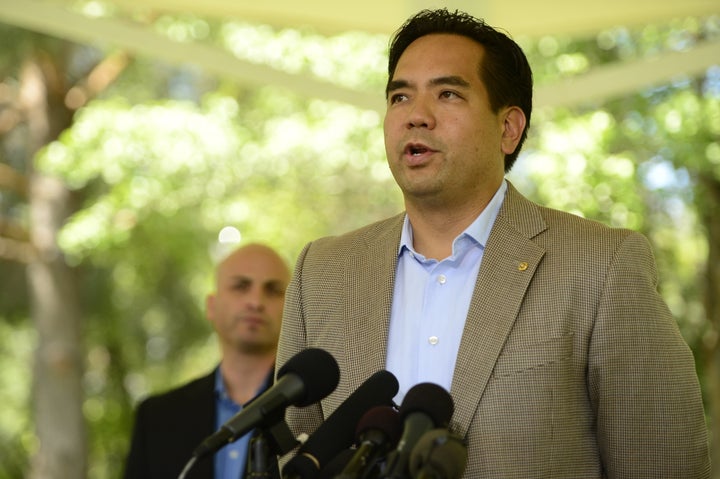 Navajo Nation President Russell Begaye praised Obama's decision, noting that five tribal nations petitioned the administration to conserve the land.
"Bears Ears National Monument is sacred not only to the Dinépeople, but also our Hopi, Ute, and Zuni neighbors," he wrote in a post on Medium. "These tribes came together in an unprecedented show of unity to conserve these lands for future generations of all Americans. This intertribal coalition also pushed for a new standard for national monuments and tribal involvement.
A spokeswoman for Reyes did not return a call requesting clarification on the attorney general's statement.
But Republican state attorneys general across the country have for years opposed Obama's land protection policies by default. Nevada Attorney General Adam Paul Laxalt (R) said he was "deeply disappointed" by the designation in his state Wednesday but stopped short of vowing legal action.
Oklahoma Attorney General Scott Pruitt (R), whom President-elect Donald Trump nominated to lead the Environmental Protection Agency, led the charge earlier this year to block Obama's Clean Power Plan, a set of EPA rules aimed at cutting carbon emissions from electrical utilities. In May, he co-authored an op-ed with Alabama Attorney General Luther Strange that blasted a group of Democratic state attorneys general for investigating Exxon Mobil Corp.'s decades-long efforts to cover up evidence of climate change. The piece came just three weeks after Exxon Mobil donated $50,000 to the Republican Attorneys General Association. Pruitt served as the group's chairman in 2012 and '13; Strange is the current chairman.
Before You Go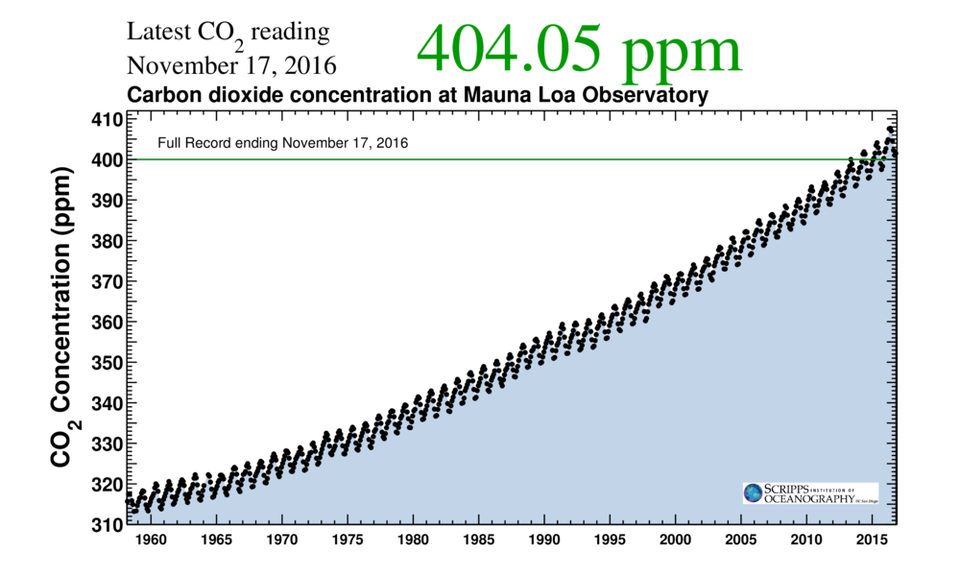 Climate Visuals For The Climate Change Denier In Your Life
Popular in the Community