A conservative Republican Utah state lawmaker is backing an unexpected group of advocates: Mormon moms fighting for medical cannabis for their children.
State Rep. Gage Froerer (R-Huntsville) has committed to help Hope 4 Children With Epilepsy, an advocacy group fighting for safe access to cannabis oil. The oil contains little to no THC, the chemical that causes the high in marijuana, but is high in cannabidiol, a compound that may fight seizures in some forms of epilepsy. Though legal in neighboring Colorado, the oil is not legal in Utah.
Froerer said he hopes to change that with his support of the group, which was founded by four Mormon moms.
"If there's anyone who can do it, it's conservative Mormon moms from Utah," joked Hope 4 Children With Epilepsy cofounder Jennifer May in a phone call with The Huffington Post. May's son, Stockton, 11, suffers from a rare form of epilepsy known as Dravet syndrome, which causes five to 30 seizures per day.
May told The Associated Press that she used to think giving a marijuana derivative to children was crazy. But after witnessing unbelievable success stories like that of Charlotte Figi -- a 6-year-old girl who suffers from the same syndrome as May's son -- she changed her tune.
"We're not expecting this to be any kind of miracle cure," May said. "But the results thus far with the children have been amazing with very little side effects. It's just something that needs to be available."
May considered moving her family to Colorado to get safe access to cannabis oil for her son. "But we decided it wouldn't do anyone else any good if we just left and didn't fight to get this here.
"Some people think we're crazy for not just going over there and bringing it back," May said. "But when you think about how often our kids are in the hospital, our choice is between telling our physicians and risking getting in trouble, or not telling our physicians and risking life-threatening drug interactions with our children."
Instead, May joined other parents of children with disabilities to rally for cannabis oil access in Utah.
May and her cofounders are careful to distance themselves from medical marijuana.
"In Utah, a medical marijuana program is not going to go over very well," May said. "Politicians here have promised to never let medical marijuana in the state and we don't want to be seen as a toe in the door." May said she hopes the state can simply categorize cannabis oil as legal instead of legalizing medical marijuana.
"It's not making the kids high, it's shown to be effective, but it's labeled as medical marijuana," May said. "We want to change that."
After convincing Froerer, that goal may soon be a reality.
In a meeting with Utah's Substance Abuse Advisory Council next month, Froerer will appeal to the council to legalize cannabis oil with a THC content of less than 0.5 percent -- less than that found in hemp oil at the grocery store. He has committed to sponsoring legislation, if necessary.
"As legislators, I think we have a duty to think about what's best for the people of our state," Froerer told HuffPost. "If we can provide this without causing any unintended consequences, we should do so."
There have been no clinical trials testing cannabis oil for epilepsy, according to The Salt Lake Tribune. But there have been examples of success, including Charlotte Figi, the girl with epilepsy from a conservative Colorado military family shown on the CNN documentary "Weed." Regular doses cut her seizures from 300 a week to 1, according to the documentary.
CORRECTION: An earlier version of this article stated that the cannabis oil contained less than 5 percent THC. The oil actually contains less than 0.5 percent.
Support HuffPost
The Stakes Have Never Been Higher
Before You Go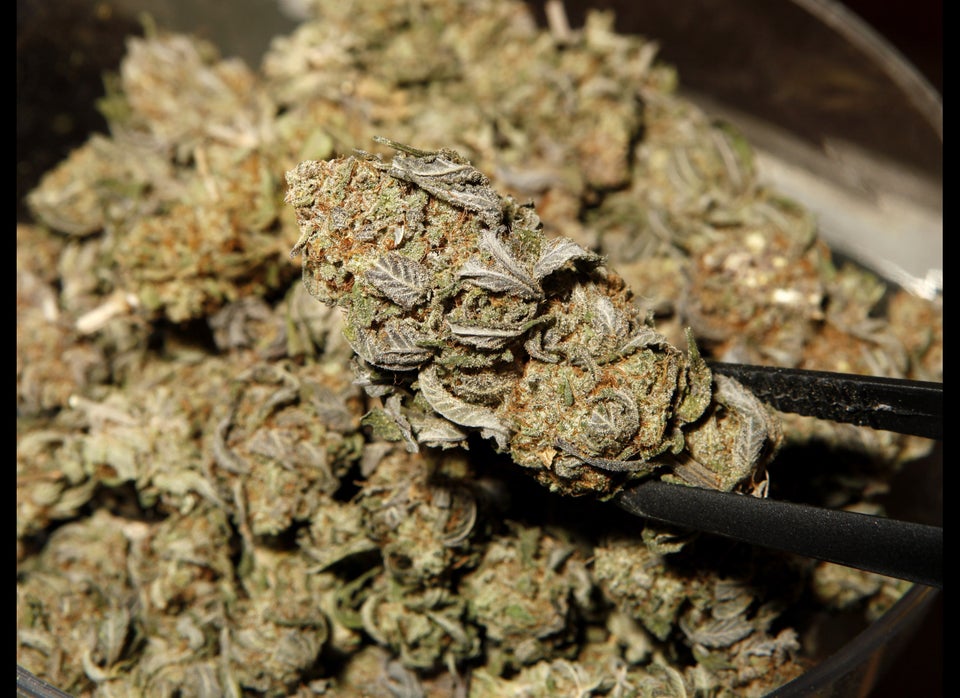 16 Facts About Marijuana And The U.S. Economy
Popular in the Community