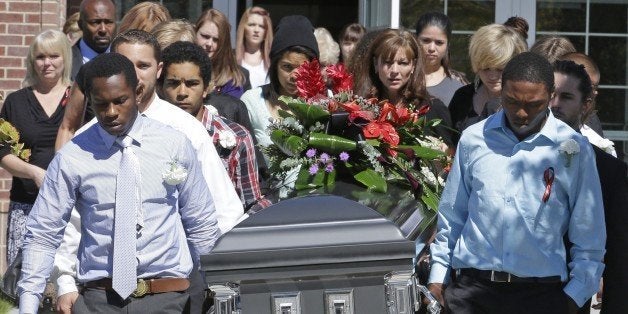 Utah police are responsible for more of the state's deaths than gang members, drug dealers or child abusers, according to a new report.
In fact, Utah police killings are the second-leading cause of homicide between 2010 and October of 2014, the Salt Lake Tribune reports. Police killed 45 people since 2010, the Tribune found.
Only cases of domestic abuse resulted in more homicides than people killed by police during the same timeframe, according to the Tribune's investigation.
Except in one instance, Prosecutors have cleared officers of criminal wrongdoing in those killings and, even in that one case, the charges against the officer were tossed a month later, according to the Tribune.
The story came out just as the FBI released data showing that the nationwide number of police killed in the line of duty fell from 57 in 2004 to 27 last year.
The Tribune's report comes a few weeks after Utah prosecutors cleared police in the killing of Darrien Hunt, a 22-year-old who was shot in the back while carrying what his family said was a replica sword.
Ian Adams, a West Jordan police officer and spokesman for the Utah Fraternal Order of Police told the Tribune that it's the citizens being arrested who are to blame when they're killed by police.
Adams' reasoning is similar to that of Sunil Dutta, a 17-year-veteran police officer in Los Angeles who, in the wake of the killing of Michael Brown in Ferguson, Missouri wrote a Washington Post column titled: "I'm a cop. If you don't want to get hurt, don't challenge me."
But Salt Lake City's Police Chief Chris Burbank has previously urged restraint before police use force.
"Sometimes the best avenue to take care of that problem is to sit back and wait for a minute," Chris Burbank told the Kansas City Star in September. "We should be smart enough to look at different avenues."
Calling all HuffPost superfans!
Sign up for membership to become a founding member and help shape HuffPost's next chapter
BEFORE YOU GO
PHOTO GALLERY
Michael Brown Protests In Missouri