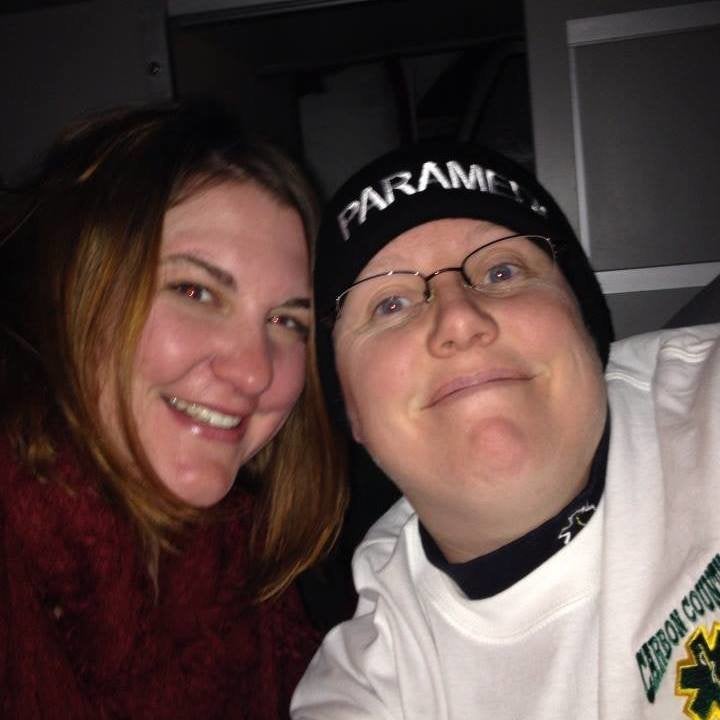 For the last three months, April Hoagland and Beckie Peirce have raised their foster child like their own.
Now they claim that a Utah judge has ordered the baby to be removed from their care, not because of anything they've done, but because they are lesbian women.
"It's heartbreaking," Hoagland of Price told KUTV while fighting back tears. "I was kind of caught off guard because I didn't think that anything like that would happen anymore."
On Tuesday, Judge Scott Johansen, of the state's Seventh District, ordered the removal of the one-year-old and placement into the care of a heterosexual couple for the child's wellbeing, the Associated Press reported.
Hoagland said the juvenile court judge cited research in the courtroom that children do better when they are raised by heterosexual couples. She said when he was asked to produce his research, the judge said, "he would not."
"I believe that it's a religious belief," she said of Johansen's decision.
The married couple -- who are already raising Peirce's two children, ages 12 and 14 -- told KUTV that they have passed home inspections, background checks and interviews from the state's Division of Child and Family Services. They said the baby's biological mother also wants her child to stay with them.
"It's not fair and it's not right and it just hurts me really badly because I haven't done anything wrong," Hoagland said.
The couple isn't alone in their disbelief.
Democratic presidential candidate hopeful, Hillary Clinton, voiced her opinion on the issue on Wednesday in a tweet with a link to the story.
"Being a good parent has nothing to do with sexual orientation -- thousands of families prove that," she wrote.
"Removing a child from a loving home simply because the parents are LGBT is outrageous, shocking, and unjust," Chad Griffin, the gay and lesbian political action committee's president, said.
"It also flies in the face of overwhelming evidence that children being raised by same-sex parents are just as healthy and well-adjusted as those with different-sex parents. At a time when so many children in foster care need loving homes, it is sickening to think that a child would be taken from caring parents who planned to adopt," he continued.
Hoagland and Peirce said they are seeking an attorney to fight the judge's decision.
A spokeswoman for the state's Division of Child and Family Services has also said they plan to review the order and see what options they have to challenge it.
Attempts to reach Hoagland, Peirce and the foster child's attorney for comment were not immediately successful. The story will be updated with more information should we hear back from any of the parties.
The Associated Press contributed to this report.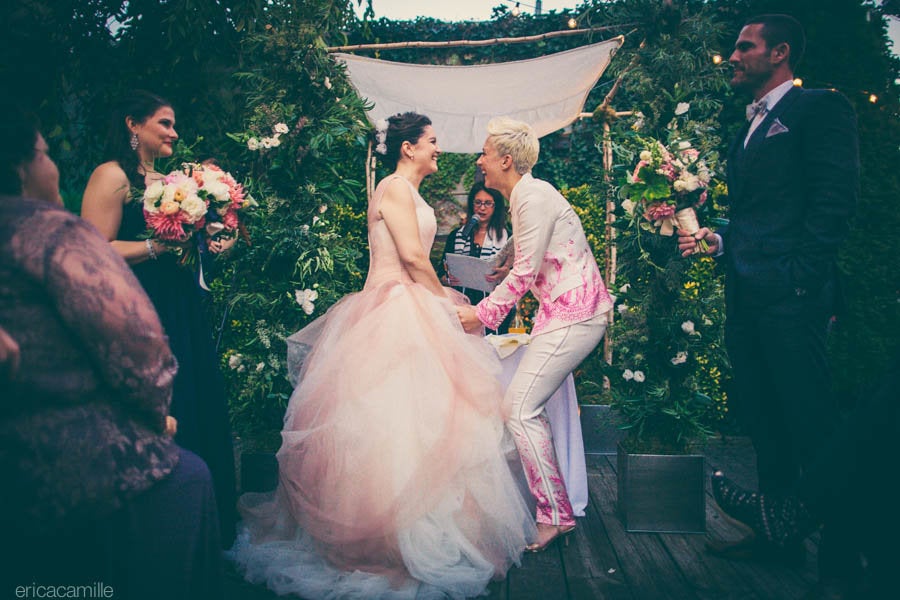 Same-Sex Wedding Photos
Popular in the Community