After raking in a sweet amount of change from their lemonade stand, three budding philanthropists decided to give it all away.
The generous tykes –- Aidan, 8, Sofia, 8, and Zach, 6 -- handed over a check for $36.50 to the Utah Food Bank, along with this touching note, the Salt Lake Tribune reported.
PHOTO. Story continues below: Aiden, Sofia and Zach seem to be following in the footsteps of a number of other selfless sellers who wanted to squeeze as much good as they could out of their drink businesses.
Six-year-old Drew Cox, for example, decided to commit his lemonade stand last year to his dad who was battling cancer, KLTV reported.
In just one day, the industrious Texas kid collected $10,000 to help pay for his medical bills and summed up why the cause was so dear to his heart.
"He is so important to me," Drew told KLTV, "we love to play with each other."
Related
Before You Go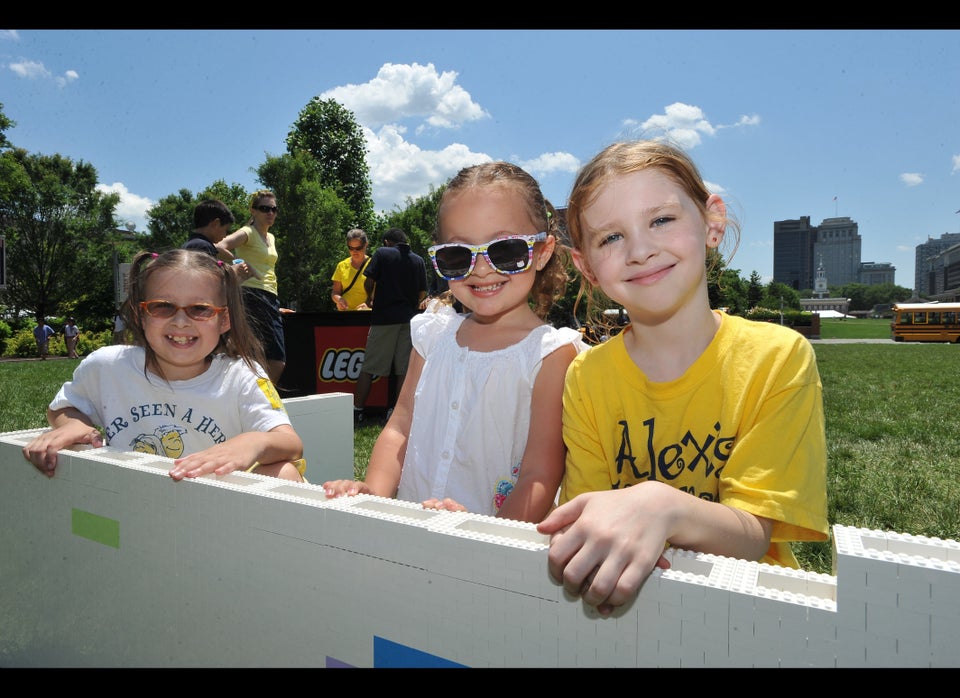 Cancer Foundation Builds World's Largest LEGO Lemonade Stand
Popular in the Community