When Mark Franklin closed a gate in a remote corner of the southeastern Utah desert one sunny day last April, he had no idea he was opening himself and his wife up to the possibility of years ― even decades ― in prison.
Yet that is the almost unfathomable prospect now before the Durango, Colorado, couple, whose fate is set to be determined at a trial beginning May 23. Franklin now faces a maximum sentence of 16 years in prison on charges that closing the gate was an intentional attempt to harm livestock. His wife, Rose Chilcoat, a retired National Park ranger-turned-environmental activist, faces up to 21 years.
The green metal gate in question spans the opening to a cattle corral on state trust land in San Juan County, Utah. A wildlife camera mounted nearby captured Franklin's red Toyota and camping trailer entering and exiting the property around the time the gate was closed.
The cattle, and the camera, belong to rancher Zane Odell, who reviewed the photos in an attempt to piece together what happened. Odell wasn't sure why someone would close the gate, but he had a theory: Whoever it was wanted to cut off the cows' access to water inside the corral, a potential death sentence in the arid Utah desert. A closed gate "could wipe out my whole calf crop and part of my next one," he testified in a pretrial hearing.
Odell searched nearby campsites, hoping to find the red Toyota and confront its occupants. But aside from a false positive ― he mistakenly called the cops on an innocent couple from Minnesota ― he initially came up empty-handed.
Three days later, Odell and a few other ranchers were working at the Lime Ridge parcel when he happened to spot the same red Toyota and camping trailer. He and the other ranchers raced ahead of Franklin and pulled their trucks across the highway, blocking his passage.
Odell called the San Juan County Sheriff's Office as Franklin, confused, exited the car to figure out what was going on. Chilcoat stayed in the passenger seat. "Did you close the gate?" Odell wanted to know. "What were you doing messing with my cattle?"
″[Franklin] immediately said, 'Oh yeah, yeah, I shut the gate. But that's what I do, I help you guys,'" Odell recalled in a court hearing last November. But Odell was unsure how the action might've helped and suspicious of the couple's motivations.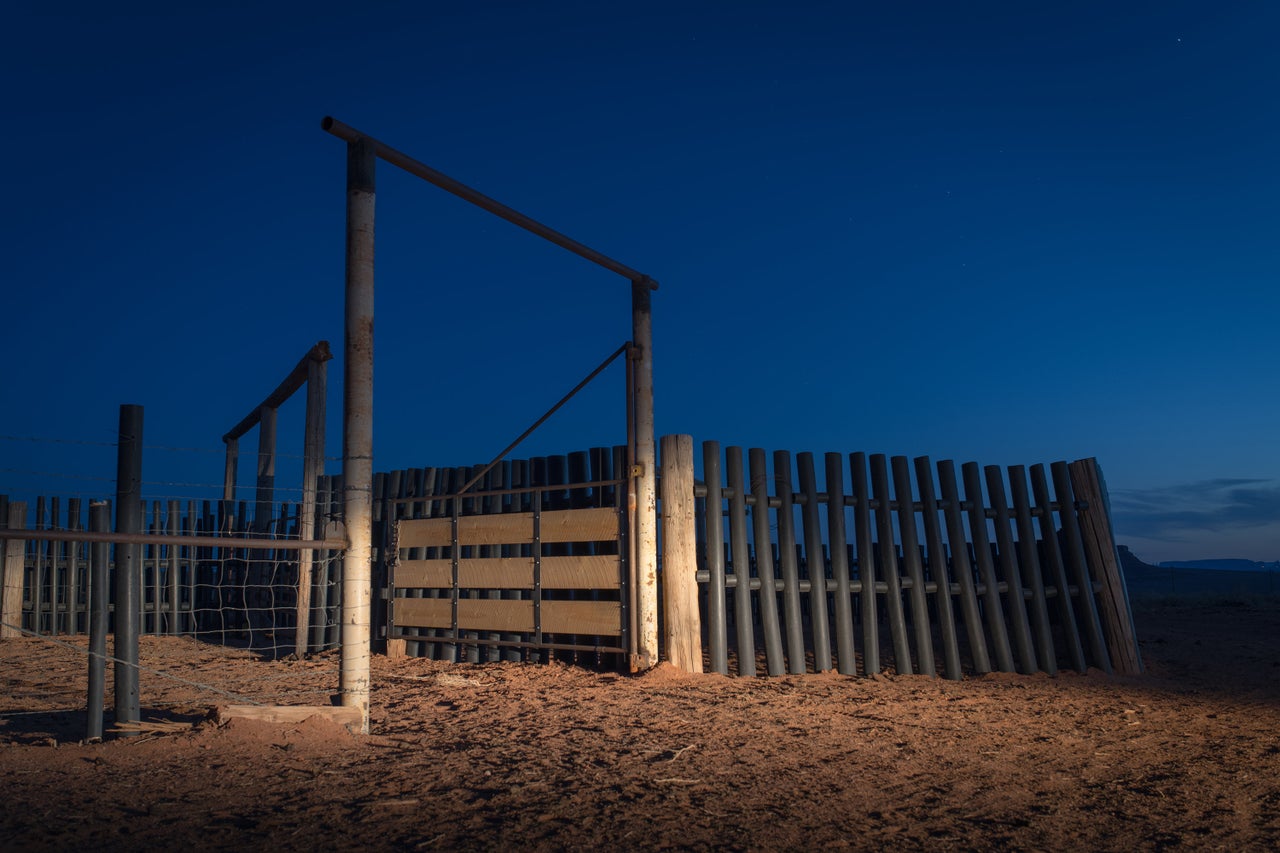 Deputy sheriff Jay Begay arrived five minutes after Odell's 911 call, fresh from the scene of a different ― yet surprisingly similar ― cow-related incident. Elsewhere in the county, someone had failed to close a gate, and now cows were all over the highway.
Because a section of the corral fence at Odell's ranch was down, his cattle could still access water even with the gate closed. Audio of Odell's 911 call shows he didn't think the cattle were actually in danger.
"The cows did go around the corner and get in to get a drink of water," Odell told the dispatcher. "So I don't have any dead cows. But their intent is still there."
In a written statement to the sheriff three days after the confrontation, Odell further alleged malicious intent. "I believe they only came back to the [scene] of the crime to see if they could get pictures of thirsty cows or to cause more damage."
But Begay and his colleagues weren't sure what, if any, crime had been committed.
"I think all we'd have is probably just trespassing," said deputy Rob Wilcox, according to audio from Begay's body camera. "I don't even think it is criminal trespassing if it wasn't done with malice."
Franklin and Chilcoat had a tense chat with Begay while Odell and the ranchers watched from afar, but the deputy let the couple leave.
"They let us go," Chilcoat told HuffPost. "If this were a hideous crime, why weren't we arrested on the spot?"
But a little over a week later, San Juan County Attorney Kendall Laws argued in charges filed in Utah's Seventh District Court that closing the gate amounted to "attempted wanton destruction of livestock" worth more than $5,000 ― a second-degree felony in Utah, though it's rarely invoked. According to data the Utah State Courts provided to HuffPost, only two other people in state history have ever been charged with the crime, and only one of those resulted in a conviction.
The county attorney also charged Franklin with a misdemeanor count of trespassing on state trust lands. The charges against Franklin, 62, come with a combined prison sentence of up to 16 years.
Laws also filed charges against Chilcoat, who he argues was an accomplice even though none of the evidence suggests she did anything but sit in the car.
"There's absolutely no indication that she had any involvement with the gate," her lawyer, Jeremy Delicino, said in the preliminary hearing in November. "None. None whatsoever." (Delicino went a step further in court filings, arguing there's no evidence she was even in the car at the time the gate was closed.)
But the state's charges against Chilcoat don't stop there.
Chilcoat, 59, sent a letter to the Bureau of Land Management after the incident claiming Odell had "accosted" her and her husband and requested that her complaint be added to Odell's file with the agency. She also asked BLM to investigate what she thought looked like illegal bulldozing activity on land it leases to Odell. But San Juan County argued that Chilcoat's letter amounts to "retaliation against a witness, victim, or informant" ― an additional felony charge that would increase her possible sentence to 21 years in prison ― all for allegedly watching someone close a gate.
"If it wasn't so scary, this would be a really silly case," said Franklin.
"But it is scary," Chilcoat said.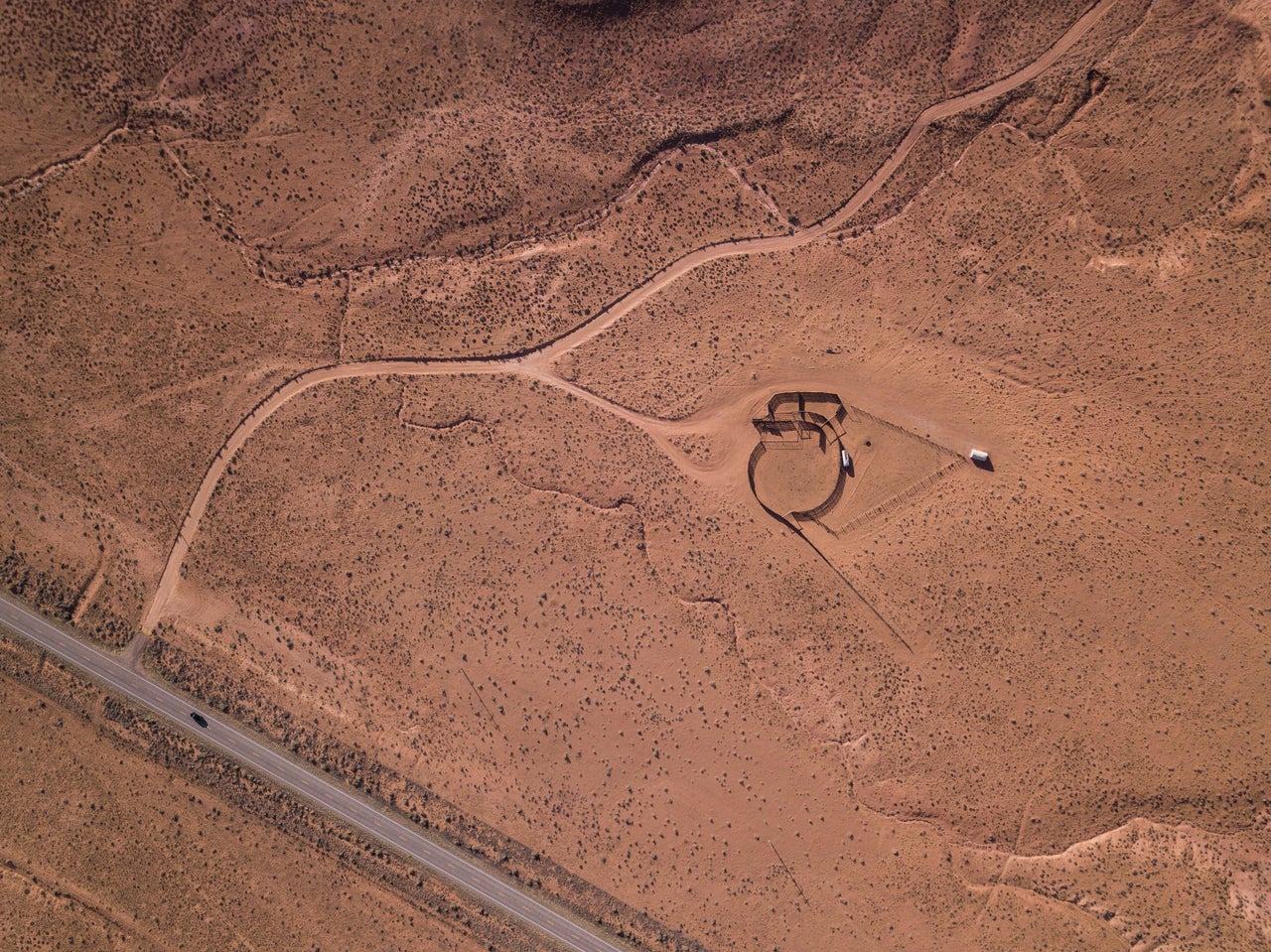 While Odell and San Juan County maintain the case is purely about cattle, Chilcoat and Franklin believe it's political retaliation for Chilcoat's work as an activist on public lands.
Since the 2000s, Utah has been at the forefront of a movement demanding that the federal government relinquish control of Western public lands to the states. Doing so would open protected lands to oil and gas development or allow outright privatization of that land.
After retiring from the National Park Service in 1993, Chilcoat worked for 15 years as the associate director of Great Old Broads for Wilderness, a nonprofit that coordinates environmental actions for older women, and co-founded a second group called Friends of Cedar Mesa that works to preserve public lands in southeast Utah.
Both nonprofits supported President Barack Obama's creation of Bears Ears National Monument in San Juan County, which President Donald Trump reduced from 1.35 million acres to just over 200,000 acres last December. Among other things, the federal designation prohibited commercial uses like oil and gas extraction and ranching.
"My work as a conservationist ... especially in southern Utah, has drawn ire over the years from ranchers, ATV enthusiasts, county commissioners and others who oppose wilderness and national monument designations," Chilcoat explained in a blog about the couple's legal trouble. "Angry about conservation successes in recent years, they have sought to take it out on Broads."
Under Chilcoat's leadership, the "Broads" acted as the eyes and ears of government agencies stretched too thin to properly monitor and enforce their own rules, earning plenty of enmity from locals in the process.
That anger is clear in comments on a San Juan County blog called The Petroglyph, where readers have advocated "tarring and feathering" Chilcoat and wondered why they can't just "hang the bitch," among other things. The hostility has also spilled over into the real world as well. Informational events Chilcoat organized in San Juan County have faced vandalism and intimidation. In one incident, a witch mask was doused with fake blood and mounted on a post across from the venue's entrance.
"There's been a long history of hatred and rudeness and nastiness towards the Broads," Chilcoat told HuffPost. "We've had death threats. These are little old ladies in tennis shoes who are observing things and communicating that to land management agencies."
The Broads kept tabs on ranchers in San Juan County, making sure they weren't abusing the public lands where they run cattle by documenting activities like unauthorized bulldozing, cutting trees, building new structures or overgrazing. The BLM was often on the receiving end of these missives, emails contained in court filings show, and Odell has been mentioned in several of them since 2009.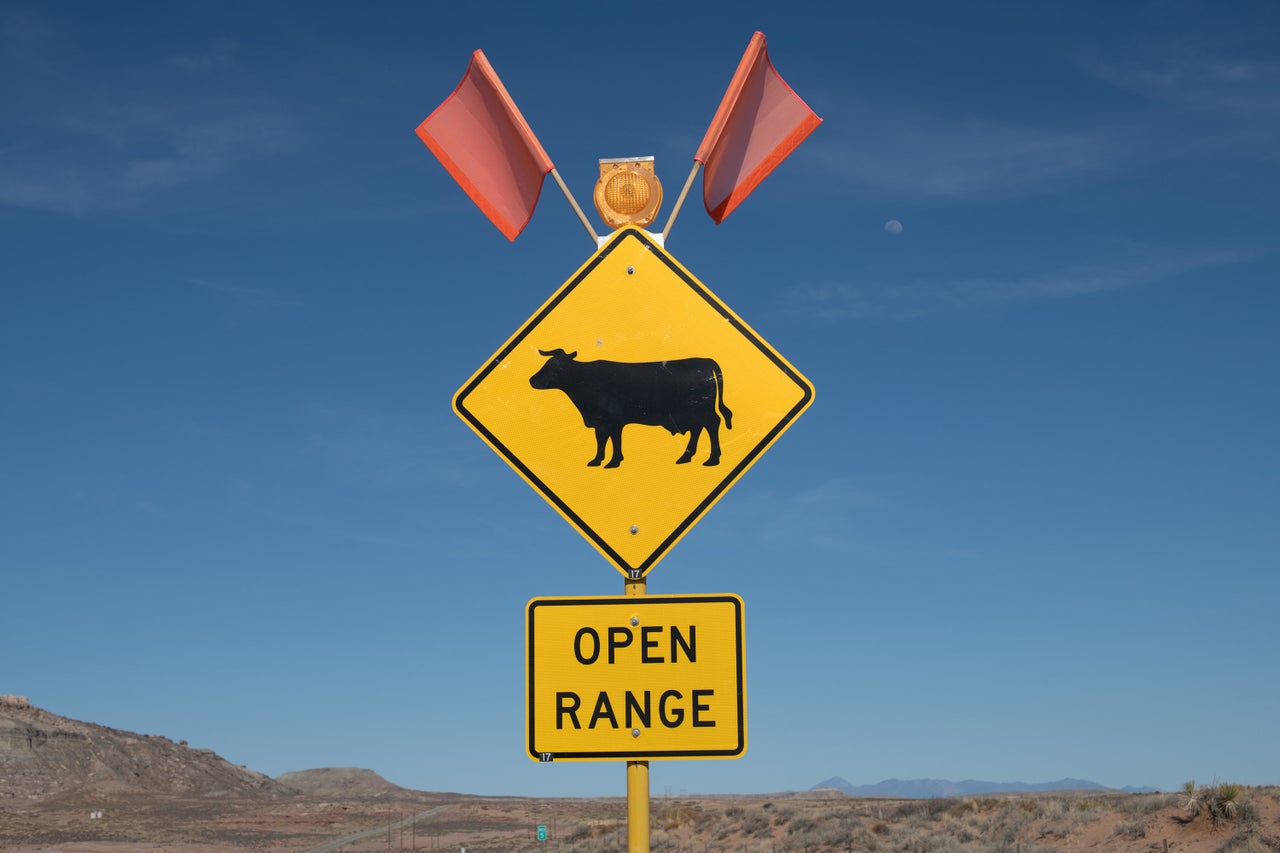 Odell declined to describe his relationship with Chilcoat or the Broads before the gate incident, given the upcoming court case, but said the charges aren't politically motivated.
"I don't want you to think that I'm this bad guy," Odell told HuffPost. "I have a lot of opinions, and I have a lot of facts. And I'm going to hold them until after the trial."
The Broads were also a driving force behind a 2007 BLM decision to close a local canyon to motorized access. The group had previously documented San Juan County residents ― including county commissioner Phil Lyman ― illegally building and riding on ATV trails in the archaeologically sensitive area.
Lyman responded by organizing a protest ride through the canyon in 2014 that caused an estimated $300,000 in damage to the area and its eight Native American archaeological sites, according to federal prosecutors. Lyman was sentenced to 10 days in jail and fined $1,000 for his role, and along with co-defendant Monte Wells, a former member of the Monticello City Council, ordered to pay $96,000 in damages.
San Juan County responded with a lawsuit against the federal government in December 2017, claiming it, and not the BLM, is the rightful steward of the canyon. (Federal attorneys have yet to respond to the suit and filed for a 60-day extension last week.) Laws, the county attorney, is also representing the county in that lawsuit, and says he considers Lyman and Wells to be "good friends."
In a long string of Facebook posts, Lyman has publicly blamed Chilcoat for all manner of San Juan County's misfortunes, including his own prosecution for the ATV protest, and a case in which several county residents ― including the county sheriff's brother ― were hit with federal charges for looting and trafficking Native American artifacts. Two of the defendants in the case committed suicide shortly after their arrests, as did an antiquities dealer who had worked as an FBI informant in the case.
Chilcoat's defense team believes Lyman may have played a role in the decision to file politically-motivated charges.
Laws declined HuffPost's request for an interview. But in an email to the Salt Lake Tribune, he called the claim that the charges against Chilcoat and Franklin are politically motivated "baseless and absurd."
"We follow the same procedure for all cases, regardless of the severity of the crime or the notoriety of the accused," Laws told the Tribune.
But Chilcoat isn't buying it.
"There's a lot of anger, hatred and suspicion against anyone from outside," she said. "And I believe that is what is driving this case against me and my husband."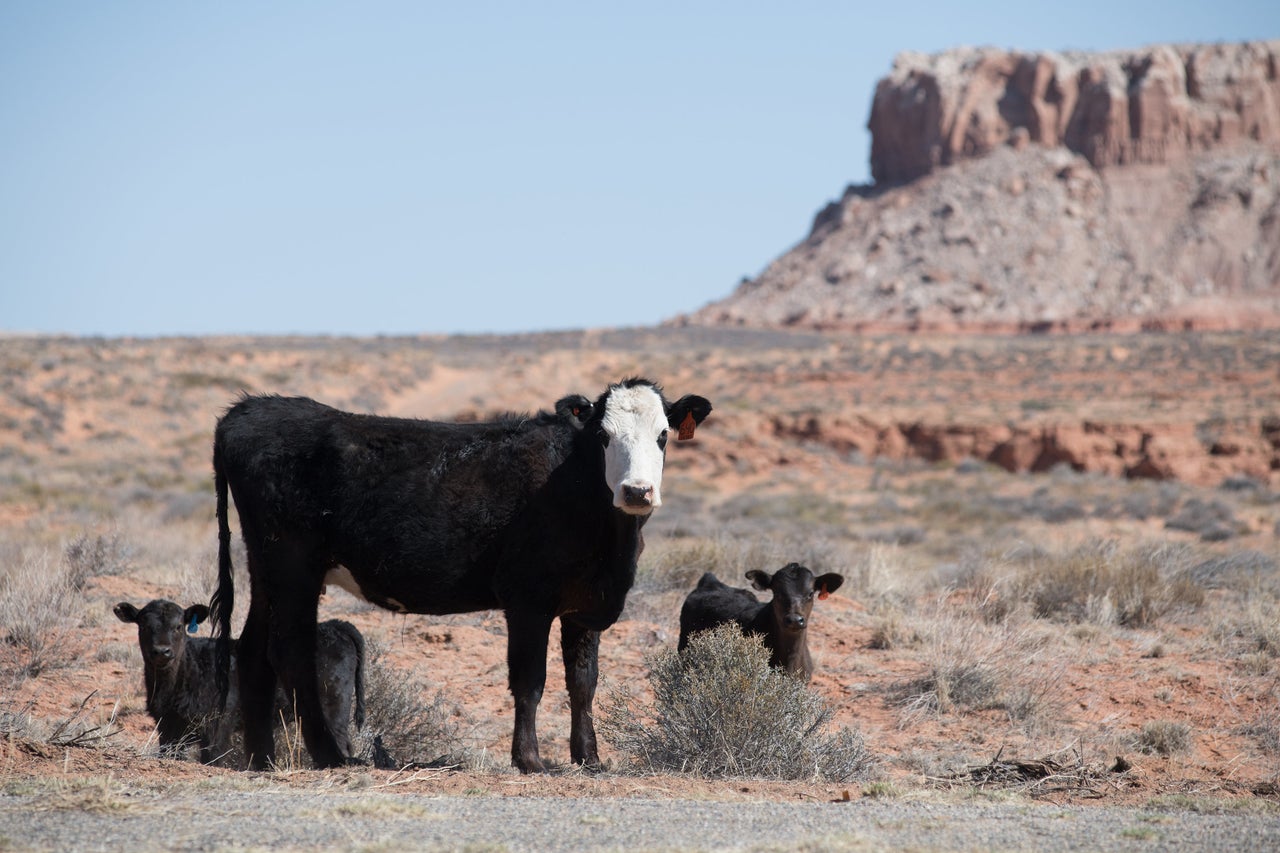 There's still a lingering question, however: Why did Franklin close the gate in the first place?
That's unclear, and on the advice of his lawyer, Franklin declined to answer the question in an interview with HuffPost. Even Utah's Seventh District Court Judge Lyle Anderson was at times bemused and irritated during the preliminary hearing as he tried to suss out Franklin's motivation.
"Is this just a guy that just can't bear to see a gate open?" Anderson wondered. "Every time he sees an open gate, it has to be closed or he can't sleep at night? Is that the theory?"
"Is this just a guy that can't bear to see a gate open? Every time he sees an open gate, it has to be closed or he can't sleep at night?"
No matter how the case turns out, it has already taken a toll on the couple and their two grown children. They've paid around $95,000 in legal fees, a significant sum for a retired park ranger-turned-nonprofit administrator and a biologist-turned-graphic designer.
But Chilcoat says it won't stop her conservation work or keep her from speaking out.
"I don't plan to let San Juan County falsely accuse me and deprive me of my inalienable rights including Liberty and the Freedom of Speech," she wrote on her blog. "I stand up for what I believe in, for clean air and water, healthy lands, and permanent protections for the public lands that belong to all Americans ― not just the local community that would prefer to use and abuse the land for their personal gain."
One of Chilcoat's attorneys, Paul Cassell, sees the trial in starker terms, describing the couple as "victims of a larger political battle over the proper use of public lands in southeastern Utah."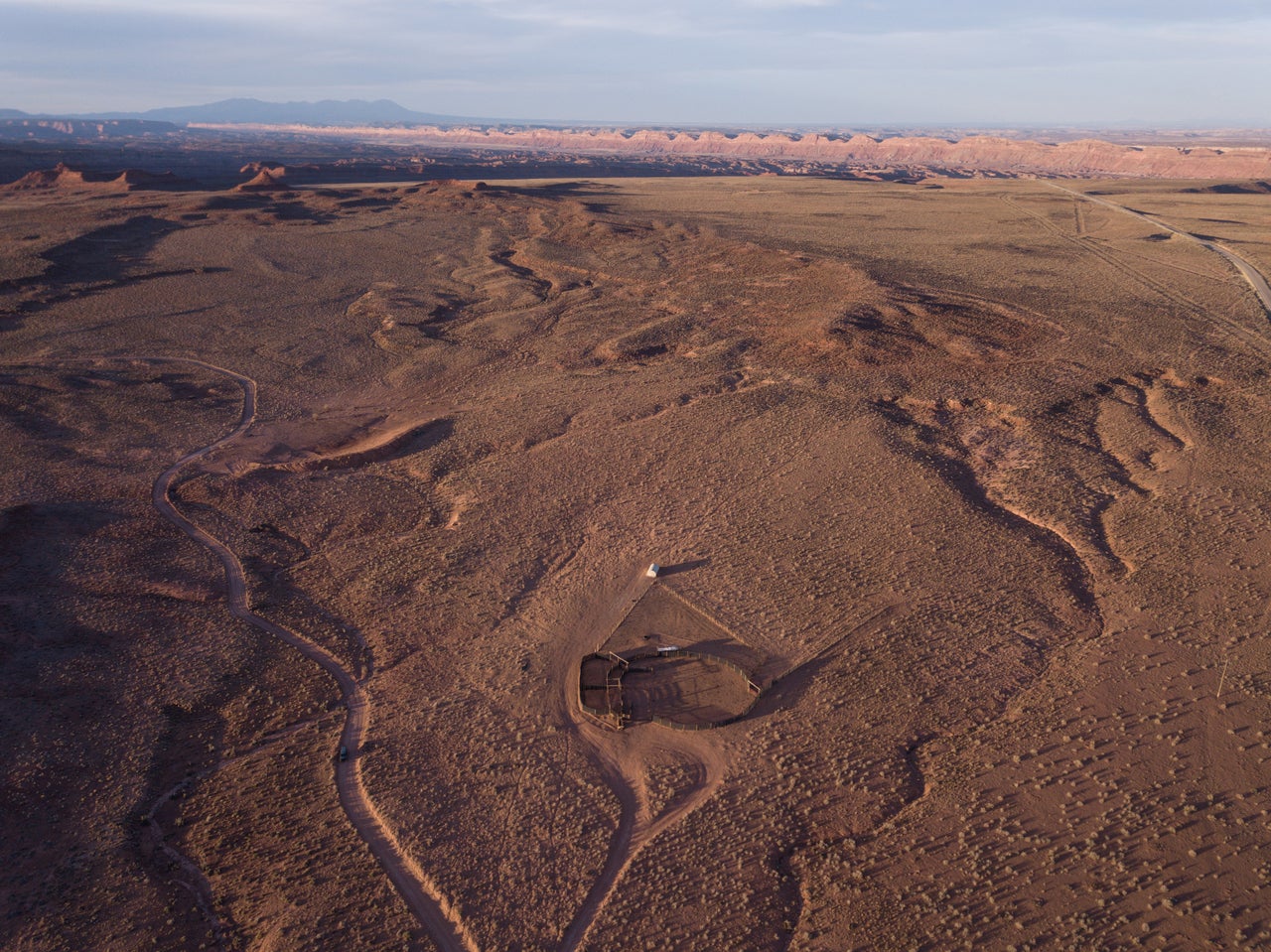 "Sadly, the basis for this criminal prosecution does not appear to have its origins in anything done by Ms. Chilcoat and her husband, Mr. Franklin," Cassell wrote in a late-April court filing seeking to have the case dismissed.
"The obvious effect — if not the actually-announced intent behind — such draconian criminal charges is to send a message to those who believe that public lands in San Juan County should be conserved and protected for the public: Dare to set foot here and you may find yourself sent to prison for two decades."
Related
Popular in the Community