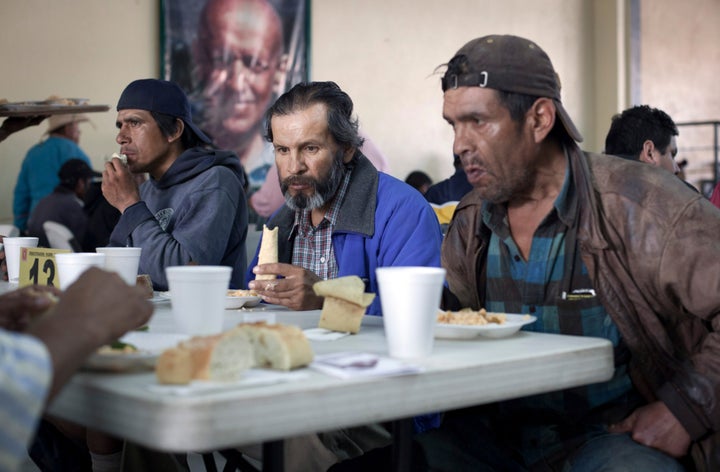 Though a recent congressional report announced recession-driven rises in poverty rates in 46 states, Utah is coming close to achieving its 10-year goal of eliminating chronic homelessness. The solution of the state is simple: give homes to the homeless.
Deseret News reports a drastic 69 percent fall in chronic homelessness ("people who have experienced homelessness once within the past year or have had three episodes of homelessness in four years") in the past five years.
The plunge in numbers is credited to Utah's "Ten-Year Strategic Action Plan to End Chronic Homelessness--a proposal aiming to complete its goal of eliminating chronic poverty by 2014 through a series of "Housingworks" programs.
The model allows homeless citizens freedom in their use of the system. The homeless are given access to their own apartments, while the state provides job training and offer social services, including substance abuse programs, to help residents assimilate to a steady job and social life.
Though the housing isn't free (tenants use 30 percent of their state-facilitated income for rent), it is affordable and permanent.
Where many transitional housing programs offer state-subsidized residences for a fixed period of time, Utah's offer of lasting housing provides stability and safety for the chronically homeless. Nor is the housing contingent on a contract with the state to undergo rehabilitative programs or counseling--the state simply requires residents to be, "good stewards of their personal and shared housing areas and maintain good relations with other tenants, case managers, and property managers."
The annual Point in Time Count estimates 3,114 homeless people live in Utah now, and estimates that an overwhelming 14,351 people will experience homelessness in the state throughout 2011, reports the Daily Herald.
Despite those seemingly astronomical figures, homelessness in Utah is at a four-year low.
The rate has dropped so significantly that the Midvale winter homeless shelter may be able to close in coming years--allowing its almost $1 million budget to be allocated to other homelessness services, reports the Salt Lake Tribune.
Utah Lt. Gov. Greg Bell spoke at a homelessness summit in Salt Lake City Wednesday, said he was "amazed" by the strength of Utah's commitment to erasing homelessness, according to the Tribune. "The costs and inputs were worth it, because the outcome was awesome," he said.
Support HuffPost
The Stakes Have Never Been Higher
Related
Popular in the Community