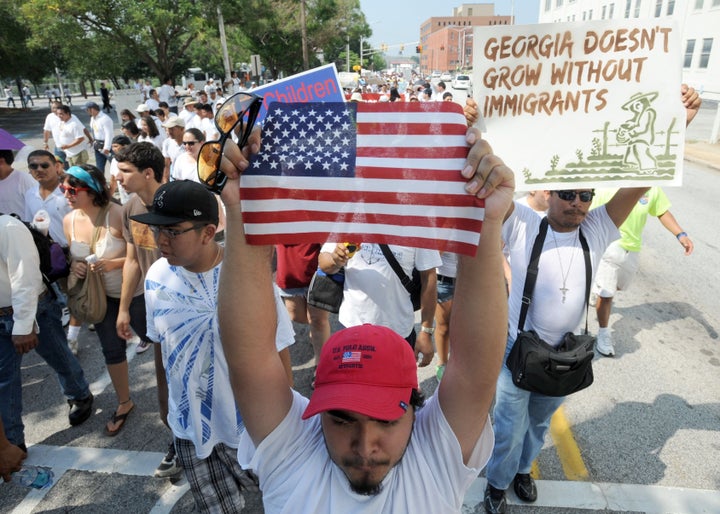 SALT LAKE CITY -- A federal judge on Friday said he will delay a decision about the constitutionality of Utah's immigration enforcement law eight months after the measure was put on hold pending arguments.
U.S. District Judge Clark Waddoups said in Salt Lake City that he would make a decision in a few days as to whether he will rule on the case or keep a temporary injunction in place until after courts rule on a similar law in Arizona.
The Utah law created by House Bill 497 would have allowed police to check the citizenship of anybody they arrest. It was initially blocked last May by Waddoups, 14 hours after it went into effect.
At the time, Waddoups pointed at similarities to a contentious Arizona law that is bound for the U.S. Supreme Court and said there was sufficient evidence that at least some parts of the Utah law would be found unconstitutional.
Waddoups on Friday pressured state attorneys to explain how Utah can justify reaching beyond existing federal laws to make it a crime for an undocumented immigrant to enter the state. U.S. Justice Department attorneys, meanwhile, were pressed about what would stop the state from requesting information about a person's immigration status.
Justice Department attorney Josh Wilkenfeld said Utah was attempting to trump federal law by mandating that police officers check the immigration status of anybody booked into jail. He pointed to a 9th Circuit Court of Appeals ruling that struck down a similar law passed in Arizona.
"Cooperation is on federal terms, not as the state defines it," Wilkenfeld said.
Utah's law is much different than the Arizona measure because it gives more discretion to police officers and doesn't allow suspected undocumented immigrants to be detained indefinitely, Utah Assistant Attorney General Barry Lawrence said. Instead, the law simply reflects existing federal law and is only meant to ensure that the state can account for criminals who are also undocumented immigrants, he said.
"This is not anywhere as invasive as people fear," Lawrence said. "The basic goal is to stop people from committing crimes in the state and quantify how many of those crimes are being committed by illegal aliens."
About 50 people protested the enforcement law outside of the courthouse, and one person was escorted from courtroom after he held up a sign opposing the law.
The American Civil Liberties Union and National Immigration Law Center sued a week before Utah's law went into effect to stop the implementation of House Bill 497, saying it could lead to racial profiling. The Justice Department joined the lawsuit in November, claiming the measure usurped federal authority.
The Utah law, signed in March by Republican Gov. Gary Herbert, would require police to check the citizenship status of anyone arrested on suspicion of a felony or class-A misdemeanor, while giving authorities discretion to check the citizenship of those stopped for traffic infractions and other lesser offenses. Class A misdemeanors include theft, negligent homicide and criminal mischief, while felonies range from aggravated burglary to rape and murder.
Herbert has maintained the law will eventually be found constitutional.
Utah lawmakers passed a package of immigration bills last year, including HB 497 and another bill that will allow undocumented immigrants to live and work in the state if they haven't committed other crimes, have steady employment and pay taxes. That law takes effect in 2013 and the state is working with federal officials in an attempt to secure a waiver.
Calling all HuffPost superfans!
Sign up for membership to become a founding member and help shape HuffPost's next chapter
BEFORE YOU GO