According to Reuters, the protections that banned new hard-rock mining claims will lift at 6 a.m. Friday. The Bureau of Land Management is preparing for an influx of gold, silver, copper and uranium claims under the General Mining Law of 1872. The 150-year-old law allows for private citizens and companies to claim mineral rights on land using nothing more than a hammer, stakes and a written note. The claimant then must record the claim within 90 days at a local BLM office and pay a nominal fee.
"We're working on getting information and new monument maps ready for people interested in claims," Utah Bureau of Land Management spokesman Michael Richardson told Reuters.
Trump and Interior Secretary Ryan Zinke have accused past presidents of abusing the Antiquities Act — a 1906 law that 16 presidents have used to designate 157 monuments — to lock up public land. Upon signing a pair of executive orders in April that threatened the future of 27 national monuments, Trump boasted that he would end "another egregious abuse of federal power," put "states back in charge" and open up protected areas to "tremendously positive things."
After a monthlong administrative review, Trump gutted the two Utah national monuments. The boundary of Bears Ears, a landscape named after a pair of buttes and home to thousands of Native American archeological and cultural sites, will shrink by about 85 percent. Grand Staircase-Escalante, the largest land national monument in the country, will be cut roughly in half.
The administration has claimed that its review of national monuments was not driven by the opportunity to boost mining and drilling. But, as the Washington Post first reported, uranium company Energy Fuels Resources (USA) Inc. lobbied Trump to carve up Bears Ears so that it could access deposits of the radioactive ore around Bears Ears.
A spokesman for Energy Fuels told Reuters that the company has no intention of mining in land removed from the monument.
Rep. John Curtis (R-Utah) has introduced legislation that would enshrine Trump's reduction of Bears Ears, establishing two smaller monuments in the region, as well as prohibit new mining and drilling operations on the original 1.3 million acres.
Meanwhile, Rep. Raul Grijalva (D-Ariz.), the ranking member of the House Natural Resources Committee, and 11 other Democrats sent a letter to Zinke this week to request an "emergency withdrawal" of all land in the monuments' original boundaries from energy and mineral development.
"Clear action is needed now," they wrote.
Before You Go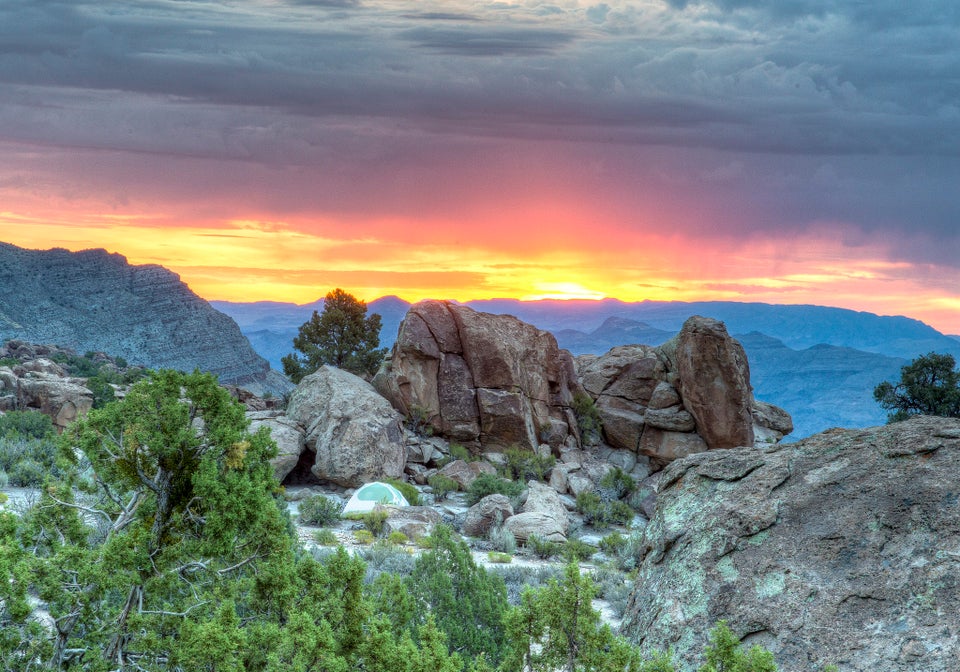 National Monuments Threatened By Donald Trump's Executive Order
Popular in the Community