More than 5,000 protesters gathered outside the state capitol in Salt Lake City on Saturday to rally against President Donald Trump's expected plans to reduce the size of federal public lands in Utah and open up what's left to drilling and mining.
Trump is visiting the state Monday to announce details of the changes he plans to impose on the Bears Ears National Monument in southeastern Utah and the Grand Staircase-Escalante monument in the south-central section of the state. The president doesn't plan to visit the sites, nor spend the night, according to The Salt Lake Tribune.
Five Native American tribes intend to file suit after Trump announces his decision.
"The tribes view this as an affront to themselves and their own self-determination," Natalie Landreth, senior staff attorney for the Native American Rights Fund, told The Salt Lake Tribune. "All of us, all five tribes, will be suing jointly the day [Trump] makes an announcement."
Bears Ears is sacred to the Navajos. The breathtaking Grand Staircase-Escalante monument is home to dinosaur fossils millions of years old, believed to be among the most important collections in the world. Paleontologist Alan Titus described the Kaiparowits Plateau, which is part of the monument, as a history in rock of the "life and times of the dinosaurs during their swan song, the end of the age of dinosaurs" between 100 and 75 million years ago.
Trump plans to shrink Bears Ears National Monument an astonishing 85 percent (from 1.35 million acres to 201,000 acres) and reduce Grand Staircase-Escalante by half (from 1.9 million to 997,000), according to documents obtained by The Washington Post. 
"This is truly a monumental mistake," Rep. Patrice Arent (D-Utah) told protesters, reported KSL-TV Channel 5. "These national treasures are owned by all Americans and future generations. We will not let our sacred mounuments be broken up and downsized."
What's left of the monuments will likely be opened to commercial interests, including grazing, logging, coal mining and drilling.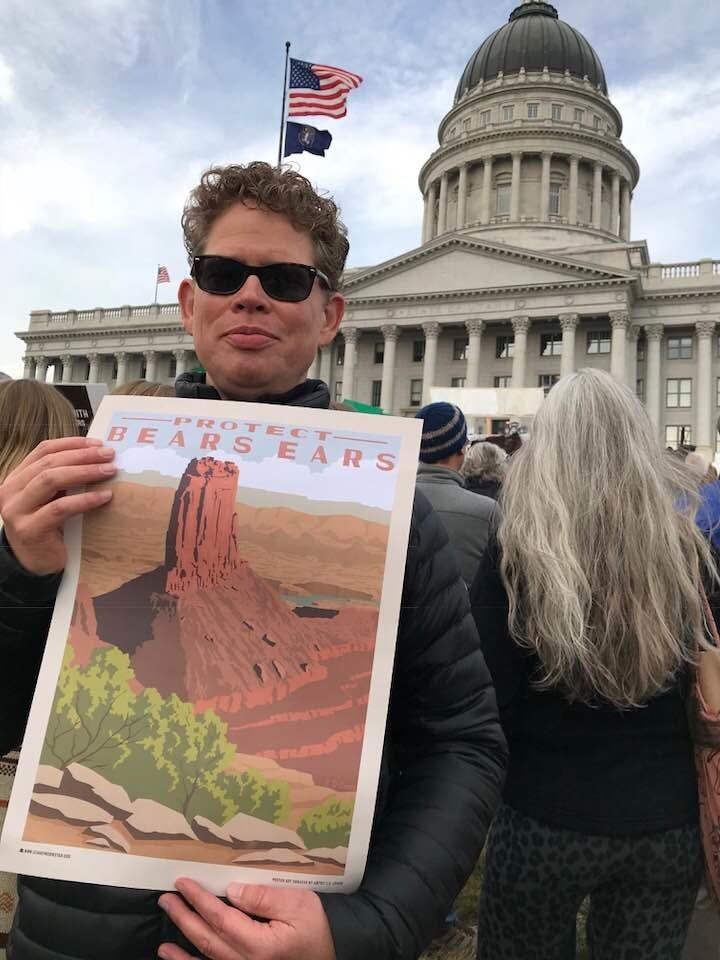 Details of the plans have not been publicly released. But recommendations to reduce at least four national monuments in the West were outlined in a memo by Zinke obtained in September by The Washington Post. Zinke's home state of Montana will likely get a brand new national monument while other states will see theirs whittled away. Zinke is supporting a new 200-square-mile national monument at the Badger-Two Medicine area in northwest Montana.
The aim to reduce the size of public lands and eliminate many protections for them was outlined in an executive order signed by Trump in April calling for a review of 27 national monuments. He has blasted the beloved public lands as a "massive land grab" by the federal government.
Calling all HuffPost superfans!
Sign up for membership to become a founding member and help shape HuffPost's next chapter
BEFORE YOU GO