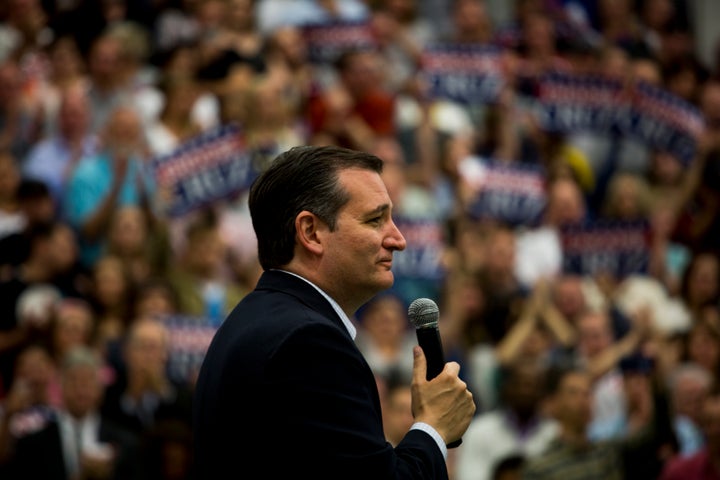 Sen. Ted Cruz (R-Texas) won Utah's Republican caucus on Tuesday, notching a victory over businessman Donald Trump and Ohio Gov. John Kasich.
In many ways, Utah represented an ideal battleground for Cruz. Rather than holding a primary, as it has in past years, the state switched to a caucus format, which was conducted in part using online voting. Caucuses have tended to favor the Cruz campaign's ability to turn out voters. Most of his previous wins came in caucus states, including Iowa, Alaska, Kansas and Maine.
Mormons are also wary of Trump's anti-Muslim rhetoric. The Church of Jesus Christ of Latter-day Saints formally, if implicitly, denounced his call to bar Muslims from entering the country, issuing a statement in December about the importance of religious freedom and pluralism.
As BuzzFeed's McKay Coppins notes, Mormons differ with Trump in a number of other ways:
Trump is off-putting to Mormons for more predictable reasons as well. His blatant religious illiteracy, his penchant for onstage cursing, his habit of flinging crude insults at women, his less-than-virtuous personal life and widely chronicled marital failures — all of this is anathema to the wholesome, family-first lifestyle that Mormonism promotes. And demographically speaking, Mormons tend to reside outside Trump's base of support anyway. They have higher-than-average education levels, whereas Trump does best among voters without any college education; they are more likely to be weekly churchgoers, while Trump performs better with Christians who attend services infrequently.
Mitt Romney, the 2012 Republican nominee, said he personally planned to vote for Cruz, although he stopped short of making an official endorsement.
"This week, in the Utah nominating caucus, I will vote for Senator Ted Cruz," Romney wrote last week in a Facebook post. "Today, there is a contest between Trumpism and Republicanism. Through the calculated statements of its leader, Trumpism has become associated with racism, misogyny, bigotry, xenophobia, vulgarity and, most recently, threats and violence. I am repulsed by each and every one of these. The only path that remains to nominate a Republican rather than Mr. Trump is to have an open convention. At this stage, the only way we can reach an open convention is for Senator Cruz to be successful in as many of the remaining nominating elections as possible."
Before You Go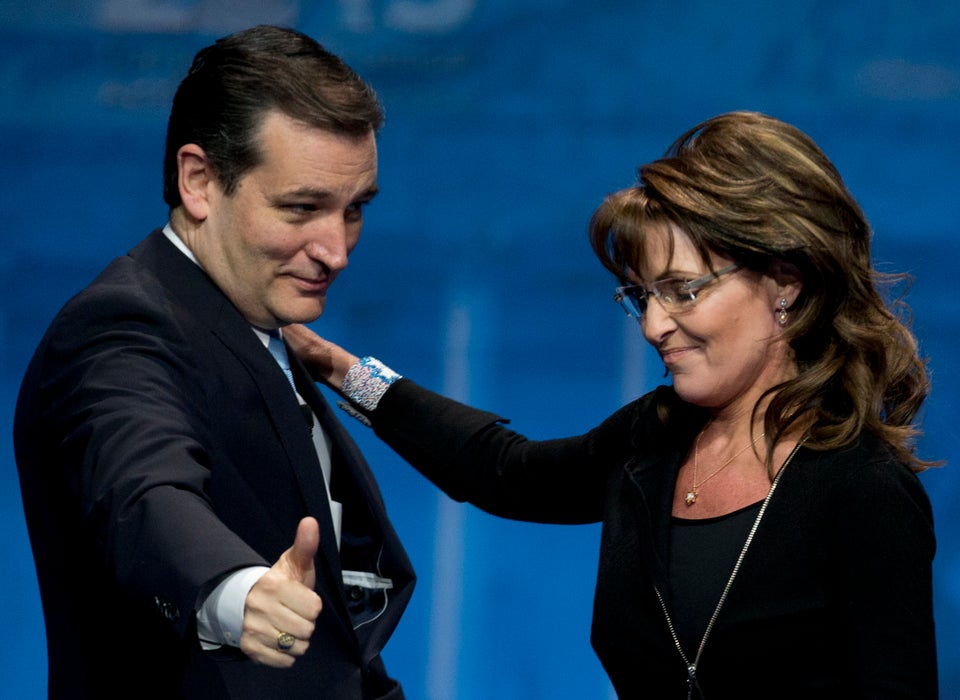 Sen. Ted Cruz
Popular in the Community