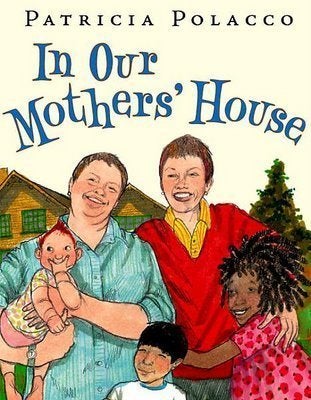 SALT LAKE CITY, June 1 (Reuters) - Students in a Utah school district will need permission from their parents to read a book about a lesbian couple raising a family following the decision by a special committee to keep it behind library counters instead of on bookshelves.
The book "In Our Mothers' House," by Patricia Polacco, became the subject of controversy in January when the mother of a student who brought the book home complained to the school.
"The book is still in the library and children can still have access to the book as long as they have written permission from their parents," said Chris Williams, a spokesman for the Davis School District, which covers an area north of Salt Lake City.
Williams said "In Our Mothers' House" was added to collections at five of the district's 50 elementary schools in June 2010 in an effort to be inclusive after administrators learned that a student was being raised by two mothers.
No objections had been made previously, he said.
"What's objectionable to one person is fine to another," said Williams, adding that prior to January only two other students had checked out the book. "Some people have complained about 'Harry Potter' and the 'Twilight' series."
The Davis district is not the first place parents have raised concerns about the book, which was published in 2009. A 2011 report by the American Civil Liberties Union of Texas shows the book was banned in several schools in that state.
Williams said a school-level committee made up of teachers, administrators and parents decided that access to "In Our Mothers' House" should be restricted to students in grades 3 through 6. When that didn't satisfy the parent, a district committee was petitioned to address the issue.
In late April, the district committee voted 6-1 that the book could stay in the collection, but should be kept behind the counter, instead of on shelves. A letter informing parents of the decision was sent out in May.
No similar restrictions have been placed on any other titles in the district's library collections, Williams said.
Utah gay rights advocates have mixed feelings about the decision.
"It would have been more disturbing if they had actually removed the book from the library," said Brandie Balken, director of Equality Utah. "I think at it's core though (the decision) says that we need to continue to take steps to acknowledge the diversity within our communities."
Balken said she supports the right of parents to share their personal values with their children. Public institutions, however, should have a responsibility to treat all children and all families equally, she said.
Balken said the decision to restrict access to the book may reflect concerns over laws in Utah that prohibit any curriculum that includes a discussion of homosexuality.
But she said it might present Equality Utah, which has worked with some districts on issues like bullying, with a chance to begin a conversation. "I can foresee a beautiful opportunity here to work with parents, teachers and the administration in Davis County schools," she said.
Polacco, the book's author, could not immediately be reached for comment on the decision. (Editing by Dan Whitcomb and Todd Eastham)

Popular in the Community