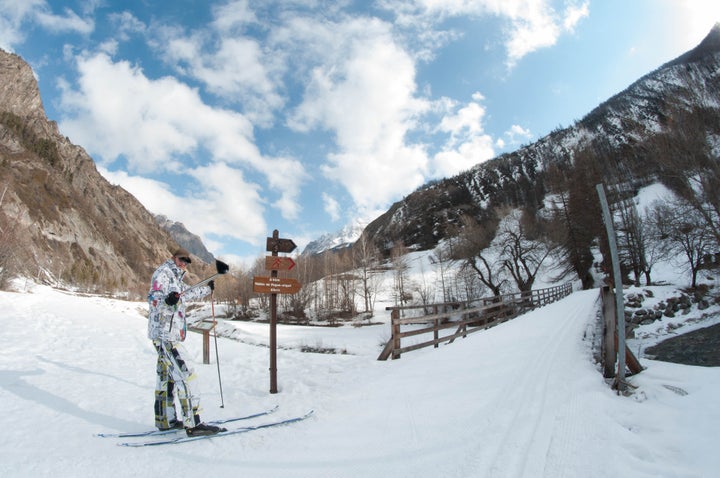 Utah claims to have The Greatest Snow on Earth ®. The state has even copyrighted the phrase, which is why I had to put that little registered trademark symbol next to it. That's some pretty big talk for a state that shares a border with Colorado, one of the places in the USA (if not the world) most associated with awesome skiing and snowboarding.
Having recently moved to Utah, I felt it was my duty to investigate this dubious claim. Thoroughly.
This year, the first snow came in late October when more than two feet of snow fell on some Utah resorts. The powderhounds were out and making turns before Halloween. Then, in mid-November, a storm named Brutus dumped between two and four more, and resort websites began lighting up with opening announcements.
The first to open was Brighton on November 13th. Solitude came in a close second, opening on the 14th. They were too fast for me. Used to ski hills opening in December, I was caught unprepared and didn't make it up to the hill until the 15th, opening day at Snowbird.
The sky was blue and the sun was shining as we drove to the hill, sipping coffee, giddy with first day of snowboarding excitement.
Only six runs and two chairlifts were open, the Gadzoom (a high-speed quad) and the Mid-Gad (an old double chair), but that was plenty for the Thursday crowd, which was comprised of equal parts retirees and students skipping school. The lift line was never more than a few minutes long and it was quite pleasant because everyone was so excited to be back on the hill (even the lifts) that strangers were chatting happily as they waited in the sun.
Friendly people and nice weather definitely made for a great atmosphere, but the best thing about the day was the powder. Many of the runs were groomed, but several runs were blanketed in pure, dry, Utah white gold.
Sure, I managed to dig up a couple of rocks, but that's the risk you run riding powder early in the year. The majority of the hill was soft and well-covered. We even met a couple of kids skipping school so they could huck front flips off of a cat track into the forgiving cushion left behind by Brutus.
How often do you see that on opening day?
I'm from British Columbia, and before I moved to Utah I thought I knew what good snow looked like.
Now I know B.C. has some serious competition.
Personally, I'd never go so far as to say any place has the best snow on Earth. But, after opening day at Snowbird, Utah is starting to convince me.
Who do you think has the best snow on Earth?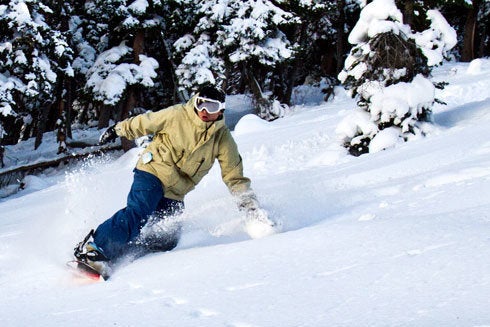 Utah: The Best Snow
-- Matt Gibson, outdoor adventure writer and photographer
Related