Cole Philip Montalvo, 24, was arrested when he attempted to rebuke Angela Cummings, a woman who is not a student but has been open air preaching at the UTC campus recently. Onlooking students captured footage, which was uploaded to LiveLeak and YouTube, where a description reads:
Several times over the past couple weeks UTC has allowed and endorsed a fire and brimstone preaching fanatical woman to come and scream hate and damnation at its students. They provided her a huge coned in circle with security and police to judge their students. Before any amount of a crowd had gathered this unknown student rode his bike past the barrier unknowing the swift consequences that would follow.
(WARNING: Video above contains profanity).
The Chattanoogan reports that Montalvo was charged with disorderly conduct, resisting arrest, obstruction of justice and inciting a riot.
It is the administration's understanding that Montalvo was instructed multiple times to remain outside an established perimeter, UTC Associate Vice Chancellor of Communication and Marketing Chuck Cantrell told The Huffington Post
"It is also our understanding that when campus police tried to remove him from within the perimeter, he resisted, resulting in his arrest," Cantrell said.
Cummings posted her own video which shows an alternate angle:
While a security officer restrains Montalvo, he can be heard shouting "Hey ma'am, if you're trying to spread the good word, maybe you shouldn't be telling everyone that they're sinners." Two officers then restrained Montalvo as he asks them to take their hands off of him. As Montalvo makes a move to get away, he's forced to the ground by several officers.
Once Montalvo's on the ground being handcuffed, he yells "What the f**k did I do?" as many people can be heard shouting in his defense.
When Cummings resumes preaching, students respond with loud boos.
Footage provided to HuffPost shows Montalvo was also maced during the arrest:
Cummings has open air preached since 2001, according to her YouTube page. Her video of the event at UTC last week shows that she began her message by calling people on campus "adulterers and adulteresses."
The campus preacher routinely describes "how horrible we all are, how we're living in our sins and will go to hell, and general condemnations against people of other races or sexual preferences," UTC student Alyssa Fjeld told the Chattanooga Times Free Press.
A petition was launched following Montalvo's arrest, criticizing the UTC administration for allowing Cummings to disrupt the campus they pay to attend.
"By allowing this woman to scream in the middle of our campus, UTC is not properly delivering the service we have paid for," the petition reads. "We do not pay to have a large section of our campus cut off from us. We do not pay to have some stranger scream at us and tell us that we're going to hell. Our campus is no place for her hatred."
Cantrell conceded that Cummings' message can stir strong reaction.
"The street preacher's presentation is offensive to many and causes strong responses," Cantrell said. "As a public campus, we are legally required to provide for the expression of diverse ideas on our campus. We believe that a college campus should be a place for free exchange of ideas and expressions. This individual had filled out the proper paperwork to appear and the person who was arrested was violating the procedure established by our campus police."
The university is conducting an internal review to ensure that proper police protocols were followed, Cantrell added.
Related
Before You Go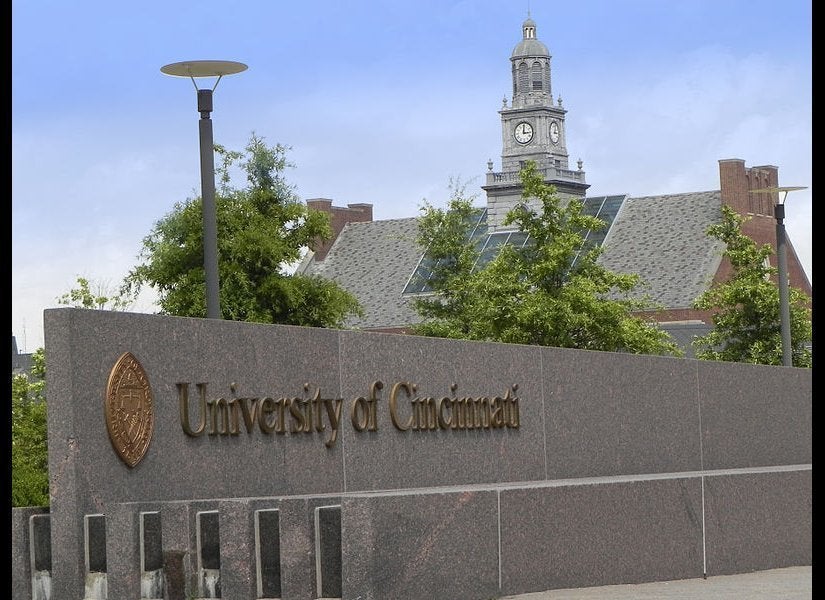 12 Worst Schools For Free Speech In 2012
Popular in the Community