Oil giants like Exxon Mobil Corp. and Royal Dutch Shell aren't the only corporations that understood what was happening to the climate decades ago and covered that knowledge up.
Utility companies recognized that emissions from burning fossil fuels warmed the planet as far back as 1968, according to a report released Tuesday.
That year, a top science adviser to President Lyndon B. Johnson warned utility executives gathered at an industry conference that the federal government feared the projected increase in carbon dioxide emissions over the coming decades could wreak havoc on the environment.
"Carbon dioxide is not toxic, but it is the chief heat-absorbing component of the atmosphere," Donald F. Hornig said at the 1968 annual convention of the Edison Electric Institute, according to the trade group's newsletter from that year. "Such a change in the carbon dioxide level might, therefore, produce major consequences on the climate ― possibly even triggering catastrophic effects such as have occurred from time to time in the past."
The new report, published by the watchdog Energy & Policy Institute, contains dozens of internal documents unearthed from the archives of utility industry associations that initially funded research into climate change, but later opposed efforts to stop it. The research paints a picture of how the utility sector transformed from financier to foe of climate science at a critical point when carbon emissions could have been addressed.
Less than two years ago, documents unearthed by InsideClimate News and the Los Angeles Times similarly revealed that Exxon Mobil had understood climate change in the late 1970s. But by the late 1980s, the oil company deliberately covered up the evidence to protect its financial interests, funding a Big Tobacco-style disinformation campaign to discredit climate scientists with a network of research institutes pumping out pseudoscience. State attorneys general are now investigating Exxon Mobil for allegedly fraudulently misleading its investors about the risks posed by climate change.
A spokesman for Exxon Mobil insisted in an email to HuffPost that the reporting on the company's climate record "is not credible" and an "easily discredited talking point."
Earlier this year, Shell was dragged into the controversy when an internal corporate film from 1991 was surfaced by the Dutch news outlet The Correspondent. It demonstrated Shell's long-ago grasp of the science behind climate change.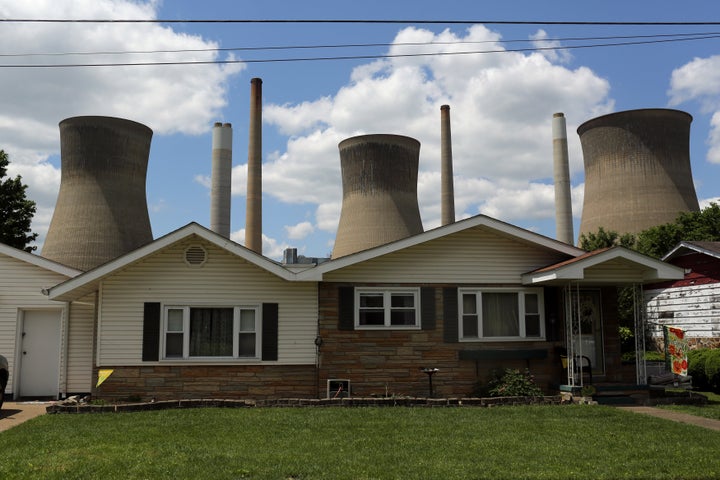 Utilities followed a similar arc. By the 1970s and '80s, the Edison Electric Institute and the industry-backed Electric Power Research Institute had sponsored cutting-edge climate research looking at the surge of carbon dioxide in the atmosphere, the rise in global temperatures and the risk that melting polar ice caps would flood coastal cities. In 1988, the two organizations co-sponsored research into "the potential effects of climate change on electric utilities." In a report released that April, the Electric Power Research Institute concluded that "climate changes possible over the next 30 years may significantly affect the electric utility industry."
There are "striking parallels" between the recent investigations of the oil industry and the utility companies, Dave Anderson, a researcher at the Energy & Policy Institute who uncovered the documents, told HuffPost. "We can now show utilities knew about climate change as far back as the oil industry did."
But in 1989, the industry's response to the emerging science took a turn. That year, investor-owned utilities backed the formation of the Global Climate Coalition, a lobbying group that sought to torpedo any governmental action to reduce greenhouse gas emissions. The coalition disbanded in 2001 after successfully pressuring President George W. Bush to withdraw from the Kyoto Protocol, the United Nations-brokered deal to reduce planet-warming emissions in rich countries.
"The evidence suggests they were very much involved in the deliberate deception [about the dangers of carbon emissions] going on at that time," said Anderson, who previously worked on the Greenpeace-led Exxon Knew campaign. "Scientists had been warning for years that they could be a problem, and by the late 1980s, it was pretty clear there was an emerging consensus among scientists."
Anderson noted that the Edison Electric Institute's website traces the industry's involvement in climate change issues back only 30 years, to 1987, and that details of the institute's current work on the issue are locked in a password-protected "Climate Workshop."
In a short statement, Edison Electric Institute said the industry has slashed its carbon footprint.
"The electric power industry has reduced carbon emissions by 25 percent below 2005 levels as of the end of 2016," Jeffrey Ostermayer, an EEI spokesperson, told HuffPost in an email.
The Electric Power Research Institute did not respond to a request for comment.
Industry efforts to undermine regulations on carbon emissions had real impact. In 2015, utility sector emissions were higher than in 1989, according to U.S. Energy Information Administration data. Totals fell slightly in 2016, although they are likely to increase again as coal use ticks up in response to rising natural gas prices.
To be sure, utilities have made strides in recent years by building up their renewable energy infrastructure and converting smog-spewing coal plants to natural gas, which burns cleaner. But corporations like Atlanta-based Southern Company, a $49 billion giant with more than 9 million customers, continue to publicly deny the basic science behind climate change.
Asked on CNBC in March if carbon dioxide is the primary cause of climate change, Southern Company CEO Tom Fanning said, "No, certainly not."
"Is climate change happening? Certainly. It's been happening for millennia," Fanning said, promoting a commonly used, albeit widely debunked, argument by climate science deniers that the warming seen in the last few decades is a mostly natural occurrence.
In a brief phone interview, a Southern Company spokesman said: "We're meeting or exceeding all regulations in terms of climate."
"Southern Company is committed to a leadership role in finding solutions that make technological, environmental and economic sense," he added in an email. "The focus of this effort must be on developing and deploying technologies that reduce [greenhouse gases] while making sure that energy remains reliable and affordable."
The utility has urged the Trump administration to reverse power plant rules enacted by President Barack Obama to cut back emissions. It funds groups like the American Coalition for Clean Coal Electricity, which argues that the benefits of carbon dioxide outweigh the environmental costs.
"Southern Company would seem to be the individual company that's the most Exxon-like," Anderson said. "The move Trump is making is very much in line with what lobbyists at that company have been doing in recent years."
This story was updated to include a statement from Exxon Mobil.
Before You Go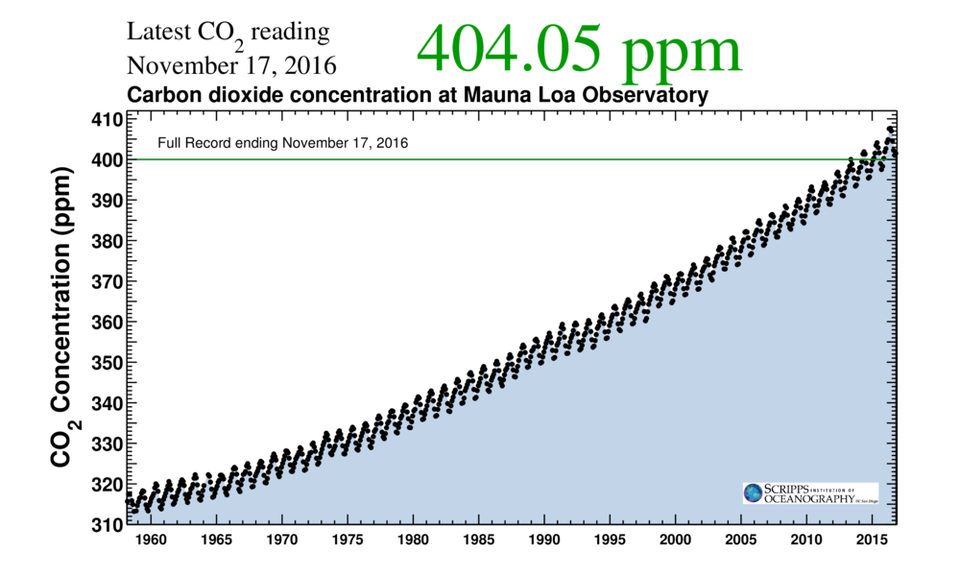 Climate Visuals For The Climate Change Denier In Your Life