Jeff Winton, of Sendero Consulting, shares a social media strategy that improves customer experience for a large utility client and believes it can improve customer experience for any business where negative feedback on a social channel has a direct impact to bottom lines.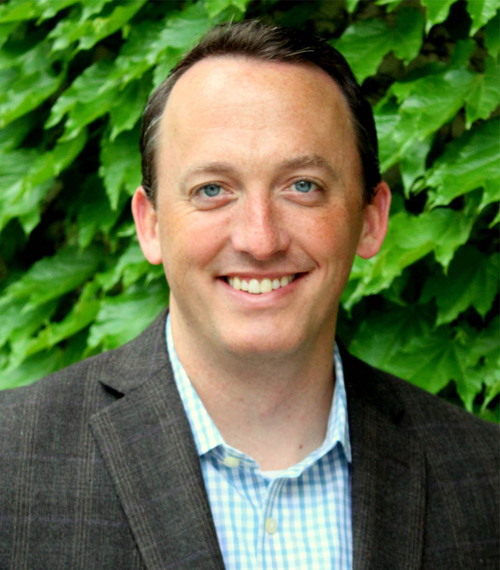 SDM: What can you tell us about your work at Sendero?
JW: I'm part of a team at Sendero, a management consulting firm that focuses on strategy, business management, human performance and technology across multiple industries. We have a team of "athletes" that understand the fact that most business ideas and problems include an element of all four."
SDM: Do you have a favorite customer experience story at Sendero?
JW: Yes, a large Southern utility company had a goal to become the trusted advisor of their customer. Our project was to develop a strategy for a simple premise: "This is where we want to be, so help us get there." With a small consulting team, we started by creating a profile of their customers: How do they interact with customers? What works and what doesn't work? What are the company's strengths? What do their customers say they do well versus what they think they do well? How does that definition change depending on who you talk to? What are other utilities doing with their customers? What are non-utilities doing with theirs?
We conducted focus groups across the customer base in Texas. We conducted stakeholder and customer interviews and round-table strategy sessions with representation from all levels of the company. We conducted external research, looked at businesses that are the best of breed when it comes to customer service to see what they do and how they enhance customer experience.
SDM: What was the original problem?
JW: This client had a customer base they didn't often connect with and wanted to change that.
SDM: Where were they with customer satisfaction at that time?
JW: They conducted customer surveys on an annual basis and had direct interaction with customers to a large degree. They had an idea how their customers felt about them and how satisfied they were, but they knew that they needed to do more -- something more robust.
SDM: What did you learn in the focus groups?
JW: Customers want to communicate with you in a manner of their choosing, not yours. Some customers get everything they need from TV and they don't offer feedback. Some use social media exclusively. Others want to text you and receive info and others want to call you on the phone. The challenges of the omni-channel concept apply because customers have a multitude of tools they can use to get info and they expect you to be on the one they choose.
SDM: What does that mean?
JW: A lot of the biggest pain points are related to outages. Customers need to be able to tell you about it and they want to know when the issue will be resolved. They want to do that through the web, over the phone, using a mobile device, text message, etc. They want to see how it is affecting their area.
SDM: Was this a challenge for your client - was it new information?
JW: Yes it was a challenge. Customer interaction involves large amounts of information -- a lot of data and there is a lot of process behind that data. It comes down to individual men and women in the field. How do you take that information and make it available to customers, while ensuring its integrity? In the field, these people are working around the clock and the systems are depending on the data that must be entered during their process. How do you get the data from the ops team to the customers about when their issue will be resolved? How do you present the data in a way that it is concise and understandable, and also accurate?
SDM: What where the results?
JW: We helped the company redesign its website - made it friendly for PCs, tablets and mobile devices. With our support, they implemented text messaging for outage reporting and information as well as service order information; redesigned the IVR that allows customers to report outages; implemented an online outage reporting solution and outage map that displays information about the outage event -- location, number of customers affected, estimated time of restoration, etc.; implemented a live chat tool for specific groups of customers to utilize to communicate directly with their employees over the web. And other initiatives as well.
SDM: How did your customer feel the impact?
JW: In this case of customer experience, customers don't have an alternative; if they live within the service area, their only option is to take service from the utility. So public perception of this company and whether or not they are getting positive feedback became even more important due to social media. Our client wanted to decrease the negatives. The negatives will never all go away, but at the minimum you can make customer experience better by becoming more transparent.
SDM: What did you take away from this experience?
JW: Customers use many tools for communication and it is critical that companies recognize this and respond to it. In addition, this space is changing rapidly. The challenge is keeping up with it. You have to, or you will be left behind. The number one thing I learned working in customer experience is how broad it is, how much broader it will be, how demanding it is to keep up with the technology, and how it follows the needs and wants of customer.