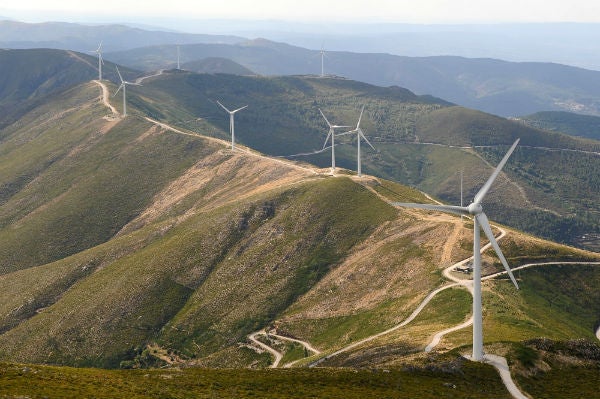 Sara Goulartt, Deputy Director of Climate & Environment from the Corporate Sustainability Office at EDP, spoke to the We Mean Business coalition about the target and the key areas where the business is seeing benefits:
Visibility, reputation and innovation
"When a company decides to clarify its future pathway through an ambitious, long-term (to 2030) science-based target, this immediately gives visibility, both internally and externally."
"From a reputation perspective, it shows robustness, confidence and credibility. From an innovation perspective, it focuses efforts and sets a clear pathway to harness the benefits of innovation. It also helps to set priorities and allows the company to recognize risks more easily."
Investors, customers and employees embrace it
"The investor community is starting to be more aware of what climate change means and all of the risks and opportunities that come with it. Some investors are very clear about what they are willing to invest in and these targets give them visibility of what the company is willing to achieve."
"Large corporate power customers are also starting to react positively to our strategy as there's increased alignment with their strategies. This initiative differentiates us from other companies in the sector, clarifies our position as a leader and allows fruitful dialogue with customers."
"Internally there has been a very positive reaction because it enhances motivation; there's a sense of pride. People understand that the strategy of their company is completely aligned with what climate scientists agree is essential to limit the increase in global average temperature to below 2°C."
The sector can play a key role in decarbonization
"Externally, the reaction has also been very positive. We've had several international companies within the sector get in touch to learn about the initiative and find out more about our experience."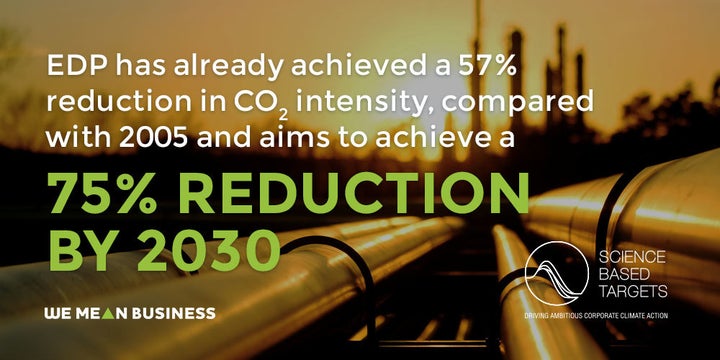 "For us as a company, it's a clear business case because we play a key role in helping other sectors to decarbonize. We are at the base of the pyramid. We hope that as other companies and sectors see that utilities are setting ambitious climate targets, they will feel more optimistic and inspired to set their own targets and this will become a virtuous cycle."
*EDP has committed to reduce direct (scope 1) and indirect (scope 2) greenhouse gas (GHG) emissions from electricity production by 55% per TWh by 2030, from 2015 levels. The company also commits to reduce absolute value chain emissions (scope 3) by 25% over the same time period. This objective is in line with EDP's public announcement in 2015 to reduce specific emissions of CO2e by 75% in 2030, compared to 2005 level.
This post first appeared on We Mean Business.
Support HuffPost
The Stakes Have Never Been Higher
Related
Popular in the Community