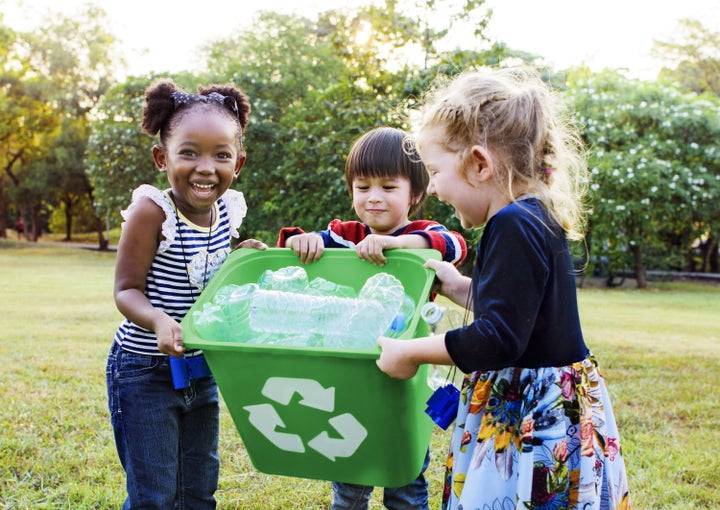 This post is sponsored by PepsiCo Recycling, the nationwide initiative on a mission to increase the U.S. beverage container recycling rate through community engagement. TerraCycle® is proud to spread awareness about the PepsiCo Recycle Rally, one of the nation's leading beverage container recycling initiatives for K-12 schools.
Young people's perspectives on consumerism change from one generation to the next. The "GI Generation" was raised during the Great Depression when money was tight, resources were low and everything was valuable, so things got reused. "Baby Boomers" came of age at the dawn of television watching shows like "Leave it to Beaver" and "Ozzie & Harriet," which showed America how to be consumers. Fast forward to the 80's when "Generation X" was growing up; it was an age of excess and the concept of the "throw-away society" surged.
Coming out of the affluence of the 90s, the "Millennials" and "Generation Z" of today live in a world available to them at their fingertips. On the one hand, young people now have the ability to buy more things (be it music, clothing or the next big video game) themselves and often with the ease of a click or tap on a smartphone. On the other, information about natural resource depletion, landfill waste and the politics of climate change are more accessible than ever before.
As consumerism relates to recycling, these changing perspectives on consumption influence the way young people, the next (and current) crop of social agents, view waste. It's up to us to ensure that view is one for environmental stewardship. When it comes to leanings towards ethical consumption, our young people are already miles ahead of us, but being aware of the resources available is key to making an impact and educating the next generation of environmentalists and recyclers (and adults and current consumers, for that matter). People will recycle when it is convenient and free for them to do so, and the same goes for learning about it.
One company that has taken up the mantel of providing free access to information and utilities that help make recycling fun, easy and rewarding is PepsiCo. Through their Recycle Rally, a nationwide initiative for K-12 schools, the brand offers free resources and tips to help encourage recycling both at home and in the classroom. Teachers and parents can download free resources (including poster templates, certificates, lessons, activities and more) from the online portal, and schools have the chance to earn reward points that can be redeemed for recycling bins (if they need them) throughout each school year.
Private companies are in a position to lead the charge for inspiring positive consumption, but information, gamified learning and other recycling resources are also available from the public sector. The U.S. Department of Health and Human Services website has a space for young people that breaks down recycling as a way to save money, reduce waste and use fewer resources—things that adults can take a page from, too.
Of course, when left to their own devices, young people have the ability to access a bank of useful, valuable information and resources that can help them become a more positive consumer. People learn how to troubleshoot smart phone problems, skateboard and more from watching YouTube videos—why not learn to recycle? The query brings up millions of hits that are appropriate for kids and adults alike.
Integrating education about waste reduction, positive consumption and recycling into education at school, and at home, takes a holistic approach to teaching young people how to be better stewards for the environment. As consumerism continues to evolve, keeping recycling and waste reduction at the fore with free, dynamic resources will guide the next generation to consume in a more sustainable way.
Related
Popular in the Community