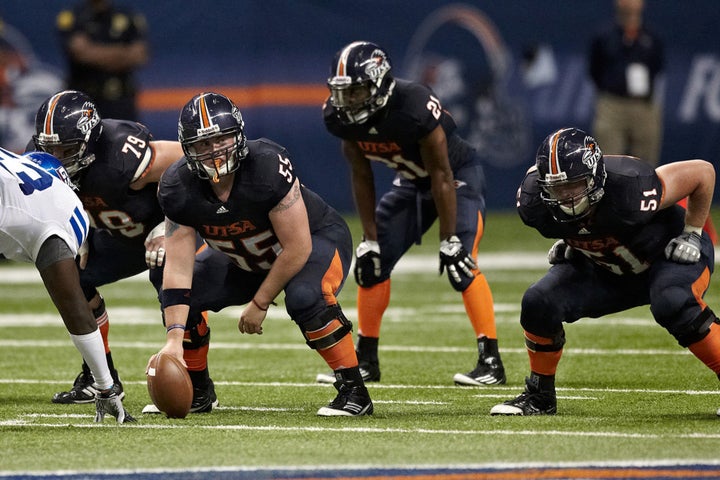 I really didn't know what to expect when we traveled to Idaho this past weekend. Having grown up in Texas, I naturally was brought up to believe that the Lone Star State took up most of the United States. Any other state outside of it was just filler and all Idaho does is grow potatoes. I never have felt more blessed to be wrong.
Lewiston, Idaho, was one of the most beautiful places I have ever been. Mesmerizing mountains rolled into emerald-green hills set amongst purple skies. That landscape continued for miles as candy-apple red barns sprouted from the folds of green like something from a priceless piece of art. The only thing I could fathom to do was sending a text message to dad and let him know what I was experiencing. The message he returned grounded me for a moment and allowed me to stop, for the first time in a long time, and realize how truly blessed I am to be me.
"And to think some people don't believe in God. When you look at something like that, you can't help but not to see God's touch. Soak it in, buddy. I'm so proud that football has given you the opportunity to experience things like you are experiencing now."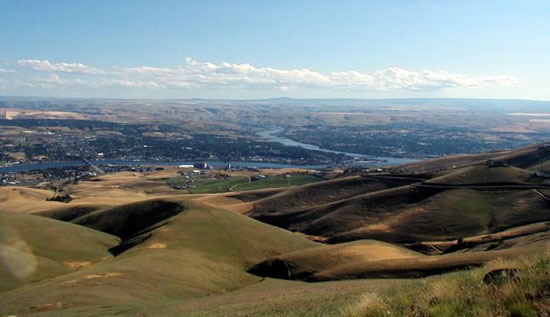 He was right and it made me think. For as long as I can remember, I have based my identity and self-worth off the way I perform on the gridiron and that who I am and what I do directly relates to my abilities as a football player. I have and always will take great pride in that fact. However, in those mountains in Idaho, for the first time in a long time, I felt small.
I quickly snapped out of my trance as a domed structure took shape in the distance. It was none other than the 16,000-seat Kibbie Dome, home of the Idaho Vandals. The unique sports complex always has intrigued me, even before I knew it would be a battleground. Not only is it the home of Vandals Football, but Idaho's basketball, tennis and indoor track & field teams compete there, as well. I honestly can say that it is one of the most unique places I have ever played and I never will forget it. Not just because of the structure, but because of what that site now means to UTSA Football.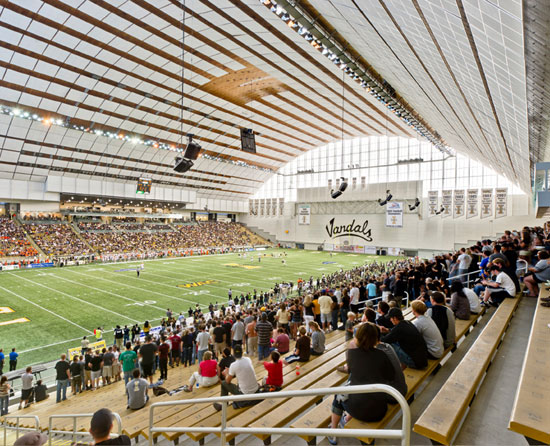 UTSA Football is a winning program. Having clinched seven wins with our latest at Idaho, we are guaranteed a winning season in just our second year of existence. Not only is it the first winning football season in school history, but it occurred during our first year as a Football Bowl Subdivision team. I could feel the magnitude of the situation the entire week leading up to the game. There was just something in the way our coaches talked to us. There was urgency in their voices. To us, as players, it was just another game, but to the coaches, it was their chance to prepare us for something we would remember the rest of our lives.
The last time I had a winning football season was in the spring of my eighth grade year when I was fortunate enough to help lead the North Texas Raiders of the Texas Select Football League to a State Championship. Yeah, I agree, that sounds pretty odd, right? I am a Division I football player and yet I hadn't experienced a winning record in more than six years. That just goes to show how hard it is to win football games and how much work and dedication goes into being successful. As a member of this year's Roadrunners team, I am proud to say that I am not surprised that we are a winning program. We have coaches and players that crave success. I hear people all the time trying to figure out what the "key" to success is. It's simple, yet complicated. You just have to want it.
Nobody wanted success more than my mother. That's why I figured her bout with cancer would be one of triumph, so when I visited the Intensive Care Unit of Plano Medical Center in Winter 2007, I figured I would walk into the room and see my mother in pain but with a plan of attack. Instead, I didn't see my mother at all. There was just a woman lying in the bed. An imposter. She resembled my mother down to every last feature, but it just wasn't her. It couldn't be. She didn't have that sparkle in her eyes or glisten in her smile. In fact, she didn't smile because she knew.
As an offensive lineman, my job is to protect. My whole life is centered on protecting people. However, I became a spectator as my mother slowly withered away in front of my eyes. I still can taste the bitterness. I still can hear her cries in the middle of the night. I still can see her staring at the ground, hopeless. I still can smell the flowers left over from the hospital. I still can feel her cold hands in mine while I told her everything was going to be okay. She just stared through me as I said it. I could do nothing to ease the pain. I could do nothing to stop it. I could do nothing to protect the most important woman of my life and that's what I will never get over.
I try to vindicate that every Saturday on the football field. If I couldn't protect her while she was here, I'll protect her while she's gone.
This upcoming Saturday is the last game of the season and the I-35 rivalry game against Texas State. We know what's on the line and we know what our job is. Roadrunners Nation, join my brothers and me in protecting this city, university and tradition of winning as we "Orange Out" the Alamodome. See y'all at the game.
Calling all HuffPost superfans!
Sign up for membership to become a founding member and help shape HuffPost's next chapter