CHARLOTTESVILLE, Va. ― More than 100 students crammed into the University of Virginia's Newcomb South Meeting Hall last month for a student council meeting that quickly devolved into volleys of shouts and anger.
David Birkenthal, chair of the representative body, banged his gavel repeatedly to restore order. The council was there to vote on whether to endorse a list of demands made by the school's Black Student Alliance. Among the student group's requests: recontextualize a campus statue of Thomas Jefferson by adding a plaque stating the monument "serves as an emblem of white supremacy."
The BSA, founded in 1969 as an independent group representing African-American students and issues on campus, made its demands shortly after a white nationalist rally took place in Charlottesville, and amid growing concerns of racial inequality on campus.
Students are pushing for change on campuses across the country. But it was here, across manicured lawns where nearly 17,000 undergraduate students study every year, that a group marched on Aug. 11, chanting, "Jews will not replace us." The next day, and less than 2 miles away, white supremacists rallied under the statue of Robert E. Lee in Emancipation Park, which the City Council had voted to remove. Just outside the park, a woman named Heather Heyer was killed after a car ― allegedly driven by a white supremacist ― plowed into counterprotesters.
Dozens of students from across the political spectrum gathered on Aug. 29 for a public comment section that quickly became a free-for-all. Each comment was met with either raucous applause or fiery dissent from the crowd.
BSA members see the events of Aug. 11 and 12 as a continuation of deep-seated racism that continues to mar the history of both their campus and their city. Broadly, the group is asking for the school to acknowledge its legacy of white supremacy, as well as contextualize its Confederate past. It also wants the school to increase diversity.
"You have, like literally, the glorification of dead white supremacists all over this place," said Devin Willis, the BSA secretary. "The terrain is telling you you're not welcome here. I don't know how a black person at U.Va. is supposed to feel, honestly."
Reeling After Deadly Rally
U.Va. students didn't ask for this rally on their doorstep, but now they're dealing with the aftermath. The BSA is demanding change, while the College Republicans are working to distance themselves from both white supremacy and President Donald Trump. And professors are figuring out how to discuss the events in classrooms.
Everyone, it seems, has an opinion on what should happen next. The Jefferson statue has been a particularly hot-button issue. Students sparred over it at the student council meeting late last month.
Jefferson worked to emancipate slaves in Virginia, junior Sean Rastatter told the assembled crowd.
"Thomas Jefferson was not a white supremacist," he said. "We are too quick to condemn him."
And audience member interjected: "He raped black girls."
"He did," Rastatter responded. "And that's absolutely awful. But, so did everyone at that time." Shouts of outrage filled the room.
The student council ultimately voted to endorse the BSA's demands, the first of several victories that the group would see in the coming weeks. Still, there's no indication that the school will add a plaque declaring the Jefferson statue an "emblem of white supremacy."
Demanding Change
In the lead-up to the school year, U.Va. student leaders and staff worried about losing enrollment because of Charlottesville's new reputation. But they also agreed that the violence and racism that permeate the town are issues that need to be tackled by everyone on campus.
"Charlottesville is now an epicenter for both hate and social justice," said John Gates, dean of diversity and inclusion at the School of Engineering and Applied Science. He called the white supremacist gathering in early August "the rallying cry."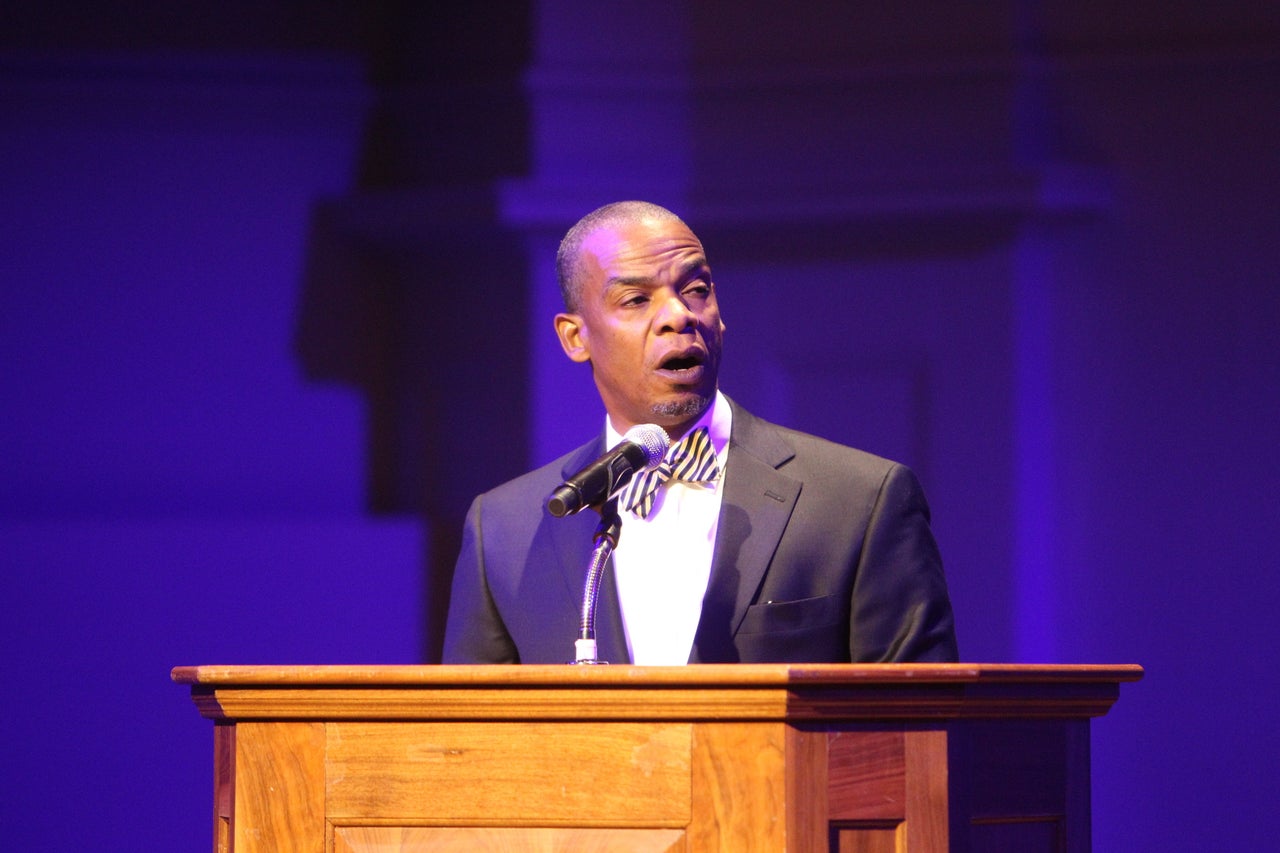 The BSA's list of 10 demands is the most concrete call to action since that weekend. The group has generally been successful in getting them approved.
The Ku Klux Klan gave the university's centennial fund $1,000 in 1921, which the BSA has asked the school to reinvest. On Sept. 14, U.Va. President Teresa Sullivan announced the university would acknowledge the gift and donate $12,500 ― the amount adjusted for inflation ― to the Charlottesville Patient Support Fund, which was set up to pay for medical expenses for those injured during the violence in August. She said she wanted the donation to be "as disagreeable as possible to any remnants of the Ku Klux Klan who are watching."
"In other words, we're allocating that centuries-old pledge from white supremacists to heal the wounds inflicted by the dying vestiges of white supremacy that struck Charlottesville last month," Sullivan said.
The next day, the board of visitors for U.Va. passed a resolution to designate the Lawn, a major outdoor space on campus, as well as the rooms and pavilions surrounding it, as a "facility." This allows the university to extend regulations to the area, including the ban of firearms, open flames and explosives. The BSA wanted this change because the white supremacists marched across their campus with tiki torches.
The removal and recontextualizing of the Confederate plaques erected in 1903 on the Rotunda ― a centralized campus building that Jefferson himself modeled after the Pantheon ― was a more difficult ask. Frank M. Conner III, the rector of the board, addressed the same sentiment Willis described by referencing the discomfort the plaques bring to students and faculty of color.
"We need to have talent, not just in terms of students, but talent in terms of faculty," Conner told the board. "[We have to ask] are those plaques a barrier to the talent that we want today in terms of students and faculty? And it is."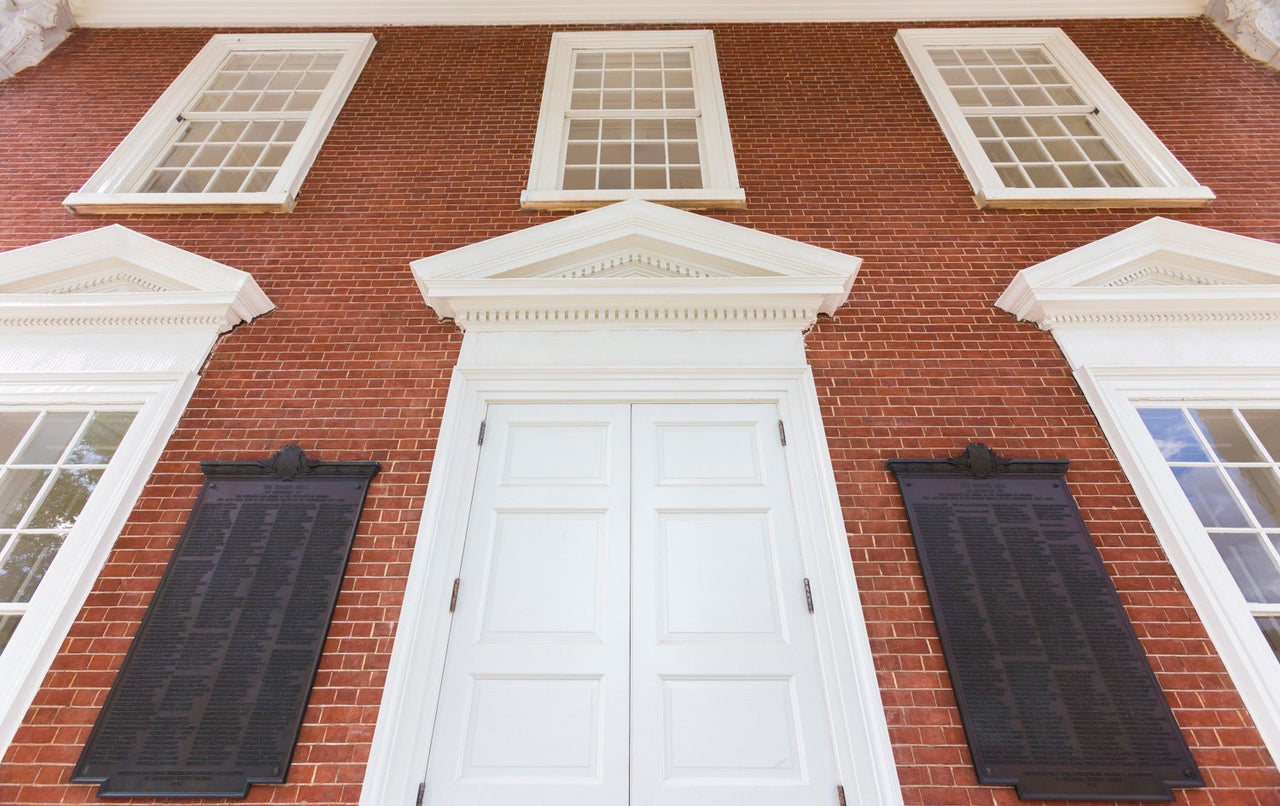 Identity Crisis
Adam Kimelman, a U.Va. junior and the chair of the University College Republicans, is among those who don't want a plaque labeling Jefferson as a white supremacist. At the large campuswide town hall in late August, he suggested the BSA make their demands "more reasonable."
The College Republicans have distanced themselves from Trump before ― when they rescinded their endorsement after a video revealed the then-candidate had proudly declared he could sexually assault women without consequence.
Now, they find they have to distance themselves from extremist groups attempting to co-opt conservatism.
"When we say Mr. Jefferson's university, whom are we talking about? He didn't create it for any woman, for any LGBT person, or any person who is economically disadvantaged, any person who was of color."
The fallout has led to some College Republicans worrying about their safety or even their ability to speak up about normal conservative issues without retaliation, Kimelman said. Indeed, shortly after the rally weekend, the group had to defend itself against tweets calling for any College Republicans who attended the rallies to be identified as white supremacists. None of them took part in the rallies, and student leaders across campus spoke out against the tweets.
Despite the pressure, recruitment for the College Republicans hasn't taken a hit. Kimelman said that doesn't surprise him, arguing that white supremacy and the Republican Party aren't one in the same.
"We've seen hateful ideologies try to latch onto parties in the past, and that's what they're trying to do right now," he said. "The Republican Party is a legitimate movement that these white supremacists would love to elevate their status with."
Kimelman said the group is trying to shift its focus to local politicians and issues ― there's plenty to talk about before Virginia's elections on Nov. 7.
Faculty Steps Up
Multiple levels of university staff and faculty are also pushing to recontextualize the school's Confederate history. Gates, the engineering school's dean of diversity and inclusion, said the Jeffersonian aesthetic is keeping the university from reaching the full value of diversity.
"When we say Mr. Jefferson's university, whom are we talking about? Mr. Jefferson did not create this university for me," Gates said. "He didn't create it for any woman, for any LGBT person, or any person who is economically disadvantaged, any person who was of color. That was Mr. Jefferson's university ― what is this?"
"The alt-right brought to Grounds flamed torches ― that was a particular symbol ― but for many African-Americans we see and experience unflamed torches every day," he added. "I think what a lot of people have been grappling with is, what about the things that don't fit within the margin that are part of our everyday life ― all the microaggressions."
Carol Mershon, a professor and director of diversity and inclusion within the politics department, said the events of Aug. 11 and 12 have imbued in the faculty a new sense of urgency toward addressing the issues of diversity and inclusion in their classrooms.
"As I speak repeatedly with faculty colleagues, no matter what their field people have always had, I think it's a part of U.Va., we've always tried to foster an inclusive classroom so we will be continuing in that effort," Mershon said. "However, we are now even more attentive to the need to create environments and maintain environments in which mutual respect and love among all students can be expressed and upheld."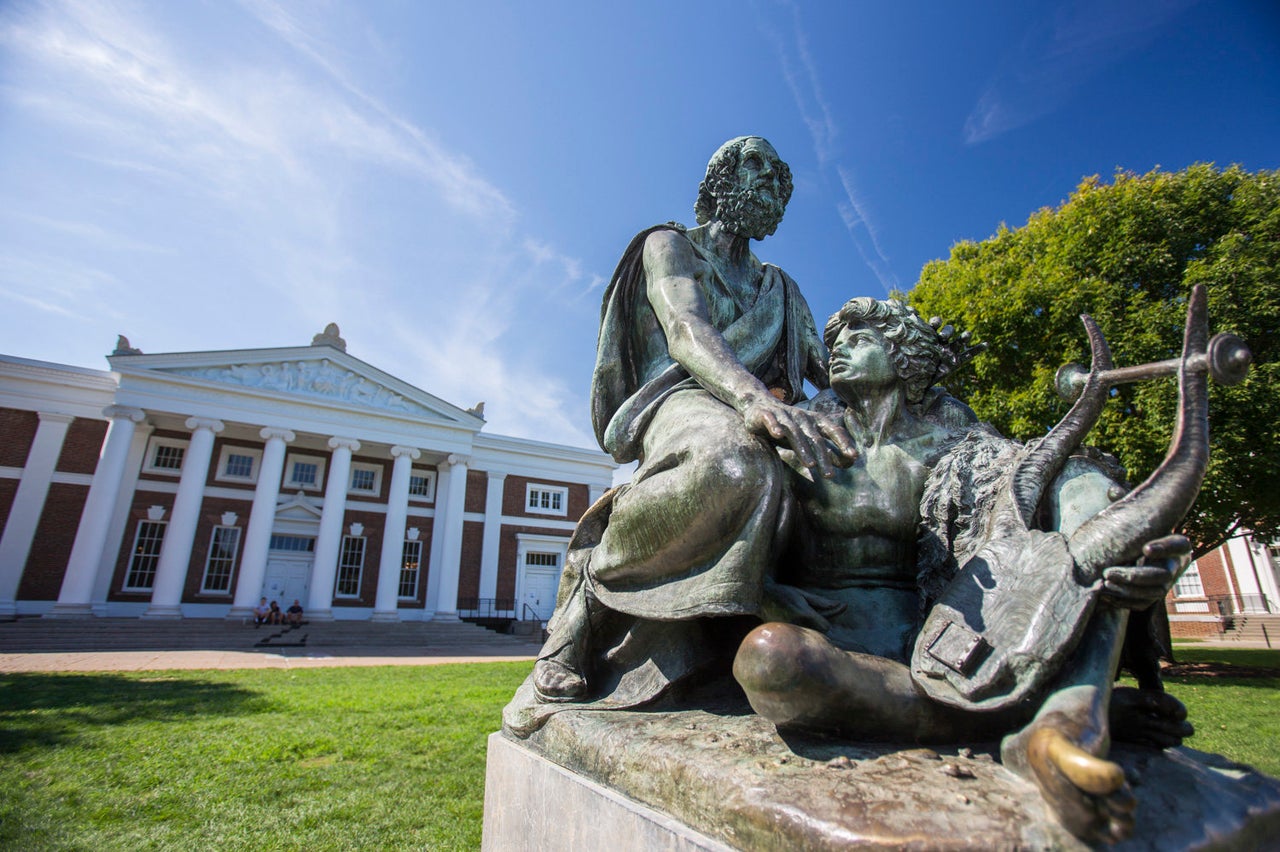 Many faculty members see themselves with individual responsibility not only to adjust their own curriculum and classes to create a welcoming and inclusive environment, but also to educate incoming freshmen about the events in Emancipation Park and the history of the area. Graduate students also created a "Charlottesville syllabus" that students, faculty and community members can use to educate themselves about the long history of slavery and white supremacism.
Several working groups have also formed across schools and departments at the university, seeking to identify and address failures in the response to the white supremacist rally, as well as what steps should be made in the future. One such working group, led by University Law School Dean Risa Goluboff, recently released a report attributing several failures to the history of nonviolent protests on school grounds shaping responses from the university and police.
In addition to the working groups that were formed specifically to examine the events of that fateful August weekend, approximately 60 professors, lecturers and administrators met at the statue of Homer on the Lawn to discuss how they could address the white supremacist rally and its fallout.
"We're not dictating anything," Mershon said. "We are getting together to discuss, 'How do we do this? How can we welcome students in an environment that might well seem anything but welcoming to them right now?'"