Martese Johnson won't soon forget the bloody head injury he sustained at the hands of law enforcement officers just blocks from his university last week.
Although the black University of Virginia student screamed "you fucking racists!" as Department of Alcoholic Beverage Control agents flung him to the ground after he was turned away from a local pub, the department's troubles may go beyond racial prejudice.
The incident prompted an outcry from the student body, many of whom asserted that racial profiling was at play during Johnson's arrest. Diversity and inclusion consultant Derek Greenfield told HuffPost Live's Marc Lamont Hill that the Johnson arrest represents the "pattern of disrespect and violence" that black students face at college campuses.
"While we may not know the specifics in that case, we do know this is a continued pattern all over the country … in terms of black men being abused, and so this also speaks to the idea that these are not just individual symbolic moments but part of a larger systemic problem," Greenfield said.
During a demonstration on Thursday, UVA students told ThinkProgress that they routinely face casual, subtle racism at the school. University of Georgia professor Tina Harris discussed with HuffPost Live the microaggressions black students often face at universities, from encounters in dining halls to interactions in classrooms:
The students of color at [predominantly white institutions] are marginalized in many ways. And as a result of that, and it can be purposeful or not, they have experiences with isolation and alienation that can largely be attributed to their race. ... They are reminded that they are other and they are treated differently, and then when they have experiences like this with the police ... it resonates with them in terms of it being racial.
But this isn't the first time the Department of Alcoholic Beverage Control has been in hot water for arresting a student, said Mike Valerio, a political reporter and anchor for NBC 12 in Richmond, Virginia. Valerio pointed to a past case in which ABC officers pulled a gun on a UVA student.
"In addition to this being an issue of racial tension on campus, there are a lot of problems with this police force. This is the ABC agency essentially, which a short time ago tried to take down and arrest a UVA student, a white young woman, in the parking lot of the grocery store," he said. "They thought that she was carrying out cases of beer. It turned out to be cases of sparkling water."
The ABC agents have "widely been called overzealous," Valerio added:
The duty of these officers is to essentially make sure that restaurants are not selling alcohol to underage people and to make sure that moonshine isn't being sold and to make sure that restaurants are following all the laws, so it is certainly highly unusual for officers to be making these kinds of arrests [instead of] leaving Martese's case to local law enforcement like Charlottesville PD, who are up and down University Avenue every day and every night.
Virginia Gov. Terry McAuliffe ordered a state investigation on the Johnson arrest and Johnson plans to fight the charges filed against him.
Watch the full HuffPost Live conversation about Martese Johnson's arrest here.
Sign up here for Live Today, HuffPost Live's new morning email that will let you know the newsmakers, celebrities and politicians joining us that day and give you the best clips from the day before!
Before You Go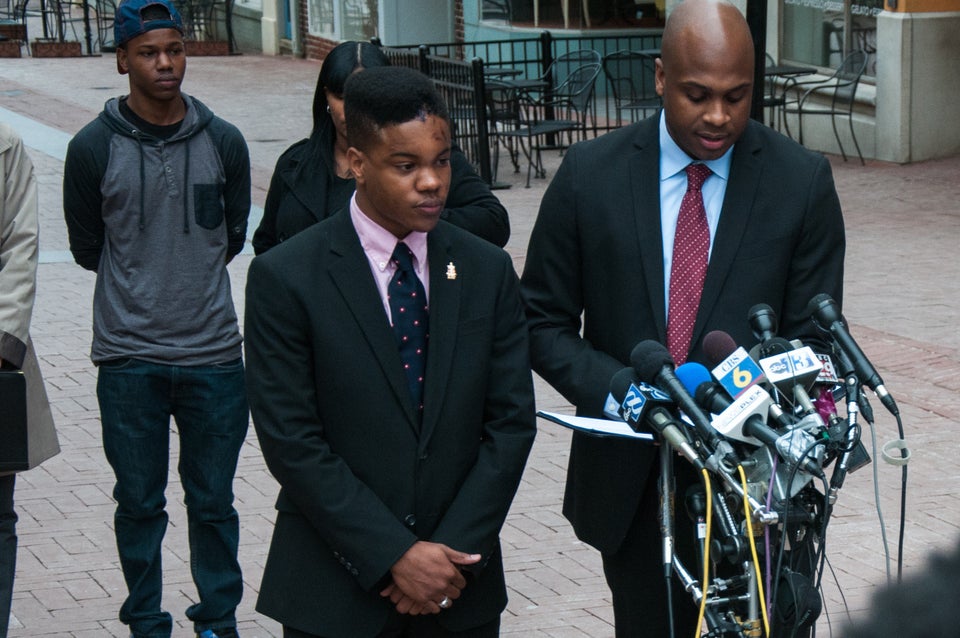 Martese Johnson
Popular in the Community