Associate Dean of Students Nicole Eramo, who is also head of the university's Sexual Misconduct Board, told a reporter from student-run WUVA Online that she spoke to 38 sexual assault survivors last year. Of those, five filed informal complaints while four filed formal complaints.
"In the context of an informal resolution meeting, there's really no advantage to admitting guilt. There's no need to admit guilt, they're not actually in a hearing proceeding, and I feel like if a person is willing to come forward in that setting and admit that they violated the policy when there's absolutely no advantage to do so, that that does deserve some consideration. That they're willing to say, 'I've done something wrong and I recognize that and I'm willing to take my licks and deal with it,' that's very important to me. I think that shows a level of understanding of what they did that I don't see in a hearing necessarily."
Eramo said that in most cases, suspensions run 1-2 years, with the longest being 2 years. She said that while expulsion is a a possible punishment, it has not been used in a sexual assault case during her time at the university.
Pressed repeatedly by a reporter, who wanted to know why students are expelled for cheating but not sexual assault, Eramo explained that women who choose the informal process aren't necessarily looking to have their assailant expelled.
"They're looking to be able to look into the eyes of that other person and say, 'You've wronged me in some way,' and they're generally feeling quite satisfied with the fact that the person has admitted that they've done something wrong," she said.
She said the formal process, which also has not led to expulsion, uses a lesser standard of evidence than the Honor Committee uses when considering a cheating case. That committee, she said, uses a "beyond a reasonable doubt" standard. However, the Sexual Misconduct Board uses the "preponderance of the evidence" standard to determine guilt.
"If a board feels they're only 51 percent certain that somebody committed an offense they're not necessarily willing to expel that person permanently," she said.
The university didn't alert students of the alleged assault, and Rolling Stone says the university did not launch an investigation into the fraternity until Sept. 2014, when it learned that the magazine was investigating the allegations.
Some have defended Eramo after the publication of the report.
The lack of more severe punishment for sexual assault has been an issue at campuses around the country.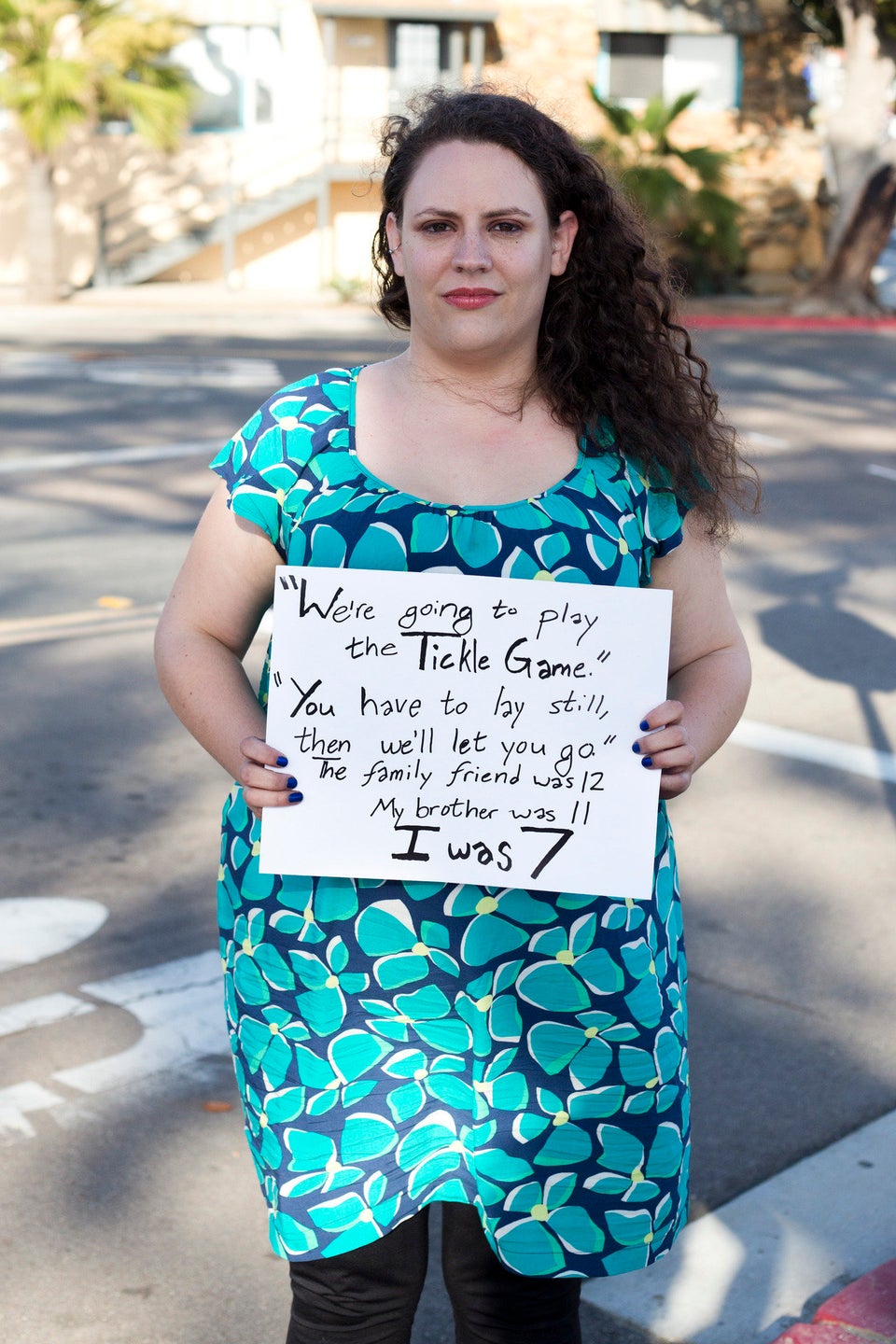 40 Powerful Images Of Surviving Sexual Assault
Popular in the Community