The Tau Kappa Epsilon fraternity at the University of Wisconsin-Milwaukee is being investigated by the school, its national organization and campus police after accusations that female guests who attended a Sept. 12 party were marked with color-coded Xs on their hands and given date rape drugs.
The national TKE organization told The Huffington Post it has temporarily suspended the Zeta-Zeta chapter at UW-Milwaukee and is working with the university to investigate the situation. The university said via Twitter on Thursday that it also suspended the fraternity.

"Police tell us that one person has been arrested in the case, but has not been charged pending review by the district attorney," Tom Luljak, vice chancellor for university relations at UW-Milwaukee, told HuffPost. "The police have not released the name of the individual who was arrested."
University officials told HuffPost there was no report of sexual violence at the fraternity on the night of Sept. 12.
At least three women and a man were found that night vomiting and unable to walk at Sandburg Hall, a university residence, reports WISN, a local ABC affiliate. All four needed to be hospitalized. One of the women told police she experienced a "weird feeling" before blacking out, according to the Associated Press.
The three women were each marked with a red X on their hand from the TKE party, according to a search warrant affidavit cited by the Milwaukee Journal-Sentinel. The man had a black X on his hand, but told police he drank from the same cup as a woman with a red X.
Female partygoers were allowed to buy an index card for $8 that provided "all access to the house" and drinks, the paper reported. One of the women told police "you have to be hot" to purchase one of the cards, according to the Journal-Sentinel.
Others who attended the party told university police that cups were moved under the bar to mix the drinks, and that drinks appeared cloudy when served, the Journal-Sentinel reported.
According to Wisconsin news outlet WTMJ, police searched the frat house and confiscated plastic cups, glasses, alcohol, cellphones, laptops, bongs and other drug paraphernalia.
"We are deeply concerned about these allegations because the safety of our students is our number one priority," Luljak said. "Our police are aggressively pursuing this investigation to determine exactly what happened and who may have been involved."
Before You Go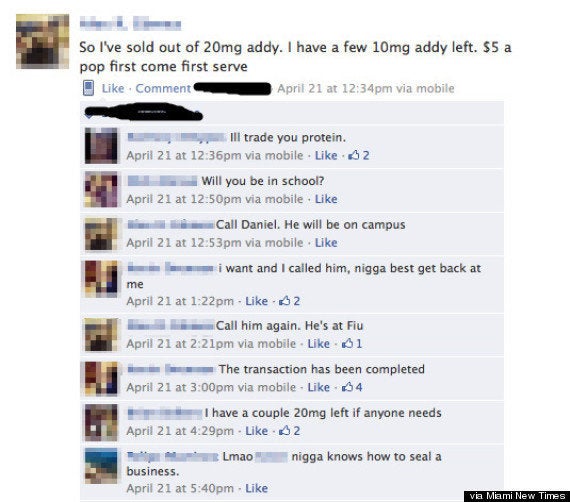 Frats Behaving Badly
Popular in the Community