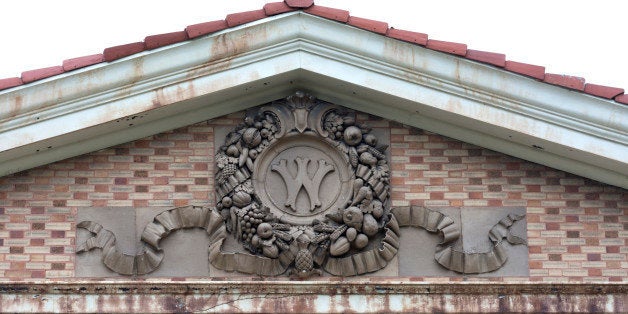 In the words of my cohort sister, "this is wild."

Who would have thought, that in 2016, my cohort sister would be here, in college, on a fantastic arts and activism scholarship, performing an incredibly powerful show on racism, classism, and sexism, and not feel safe in her own home.

She and her parents are paying for her to live in Sellery, our dorm, with the rest of First Wave and a collection of other artists. She and her parents are not paying that money so that she can be disrespected in that way by her own neighbor.

Last night into early this morning, my cohort sister was crying about how this asshole thought her lower than a dog, looked at her and didn't see anything. He didn't see anything and so he spat. He spat in her face, called her poor, told her she didn't deserve to be here, that she wasn't pulling her own weight because she was on scholarship.

He looked at her like she didn't matter. He talked to her like she didn't matter. He spat on her like she didn't matter.

He called her all kinds of names relating to her race, her class, and her gender. He threatened to sue all of us, he shoved three of us, continued to say some really fucked up shit as he followed us down the hallway.

It took four of us to stop this from becoming a fight.

This boy--I will not give him the honor of being a man--told her to "come and get it," said he would sue her for everything she had if she touched him. When we came to be there for my cohort sister, he told us that we were the real problem and that we should all leave.

It took us almost an hour to calm down enough to call the UWPD and file a report with them.

The worst part is? This kind of behavior isn't surprising. UW-Madison has a history of racist, classist, sexist, and otherwise discriminatory behavior. I guess her mistake was thinking she could be safe in her own home.

"UW-Madison has a history of racist, classist, sexist, and otherwise discriminatory behavior."

Let me repeat this for you.

THIS BOY SPAT IN MY COHORT SISTER'S FACE AND TOLD HER TO SHUT THE FUCK UP. HE SPIT ON HER IN HER OWN HOME AND TOLD HER SHE DID NOT DESERVE TO BE HERE.

She is here, rightfully, just like all of us. She is worth more than this boy will ever be. She is trying to make change in the world with her art and with her voice.

She spent the night crying.

I find it ironic that the opening night of our cohort show addressing racism, classism, sexism and how we as a generation protest against those systems in unconventional ways my cohort sister gets spat on by a boy who thinks he's better than her because he has more money than her, because he isn't dark as her. The dialogue in our opening scene matches up almost exactly with what went down after he spit on her. It is a testament to how important the work we are doing is, but it is also a testament to how much these oppressive systems exist today.

Yesterday we talked about how these stories that we tell are not always ours, but now it is. This story is now ours. My cohort sister had to call and explain to her parents how at this university, where they sent her to learn in a safe and welcoming environment, she got spat on by her neighbor and told that she was worth nothing.

In 2016, my cohort sister is paying room and board to get spat on and discriminated against by her own neighbor.

Do not let the University forget this. We have a responsibility to make sure that this campus is safe for EVERYONE, because right now it is not. Last night shows that clearly.

Do not let the University forget that we will not take this lying down. We filed a report with the UWPD, who subsequently arrested him for assault. We filed a bias report with the Multicultural Student Center regarding the racist, classist, and sexist remarks he made to my cohort sister, and to all of us present.

Do not let the University forget that they have a responsibility to address this.



I wish I could say it will not happen again, but we are living in Madison, Wisconsin and I won't make myself a liar.
REAL LIFE. REAL NEWS. REAL VOICES.
Help us tell more of the stories that matter from voices that too often remain unheard.