Uzo Aduba is an award-winning actress, an inspiring artist and the proud daughter of Nigerian immigrants .
And it's her undying love for her parents, who she said made many sacrifices in support of her and her dreams, that motivated her to participate in a new video that honors immigrant lives in America.
"Millions of Americans, like me, are the children of immigrants, dating back to the hundreds of years in this country," Aduba told HuffPost. "And millions of people, like my parents, came here for a better opportunity at life. I see myself in all of them, and so I joined this campaign to show my support."
The campaign, I Stand With Immigrants, was created by FWD.us ― a mission led by Facebook CEO Mark Zuckerberg that aims to fix the country's broken immigration system. It includes a two-minute video featuring several other celebrities ― like America Ferrera, George Takei and Ilana Glazer ― that was made in honor of Immigrant Heritage Month, which is recognized in June. In the video, celebrities recite lines from a powerful poem titled "I Stand, Because I am…" and are joined by immigrants who stand in solidarity to demand the world see their full humanity.
For Aduba, participating in the video was particularly meaningful because she believes it is "crucial" to not only honor the immigrant experience but to amplify the stories and experiences of those from the black diaspora, which can often be overshadowed.
"There are millions of immigrants in America who came here from Africa or the Caribbean or parts of Latin America. While oftentimes, immigration is considered a Latino issue, there are people from all over the world who immigrate to this country, including my parents," she said. "I want to show my love and appreciation for all people who share the story of survival, resilience and hope, no matter what country they come from."
One way Aduba believes this can be possible is through art.
"Art allows people to see into a world or a life that is different than theirs and hear the stories and unique perspectives that they may have never heard before," she said.
"We use art to heal. We use art to love. We use art to deepen our relationships among each other," she added. "During these very tense times in this country, I hope that artists continue to be the gatekeepers of truth and uplift the stories of those who are facing the greatest threat, including immigrants of all nationalities and religions. We have the opportunity to tell a different story of our nation, one that is rooted in the reality that immigrants have and always will help make our country great."
Before You Go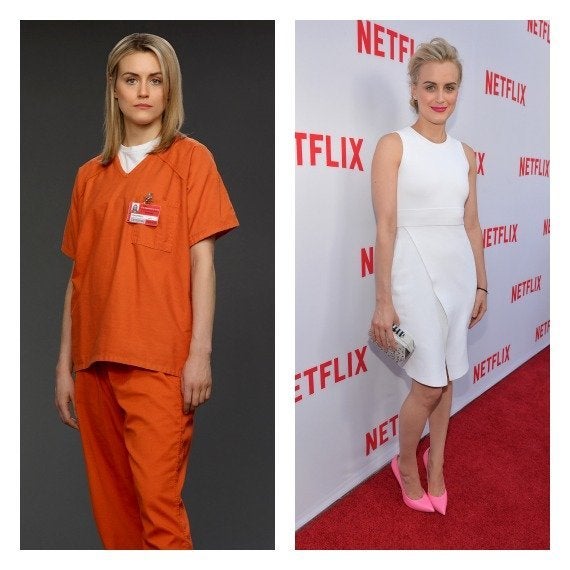 Orange Is The New Black Cast, On And Off Screen
Popular in the Community