Trusting the Department of Veterans Affairs and not seeking outside assistance can hurt veterans.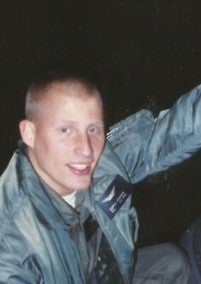 Meet Joe Stahurski. Experts like Joe made aviators like me miserable. Red Flag, the huge international aerial combat training exercises held by the Air Force, is deadly serious business. One of Joe's jobs was to ready aircrews for war. Just as Red Flag training became intense, radars maintained by Joe would come on line posing the latest enemy anti-aircraft threats. Our detection and threat systems were tones and lights. The threats Joe helped simulate lit up what we called 'oh sh*t' lights. Dire warnings at the best of times.
We cannot thank these people enough. Joe, and people like him, help US military aviators and aircrew of allied nations survive their first critical hours and days of combat. Mr. Stahurski is a disabled Army veteran who continues to serve. Following six years of military service, Joe's critical skills were put to use working for a military contractor both in Florida and then for 15 years at Tobyhanna Army Depot where his duties went far beyond Red Flag.
"Tobyhanna Army Depot is a recognized leader in providing World-Class Logistics Support for Command, Control, Communications, Computers, Intelligence, Surveillance and Reconnaissance (C4ISR) Systems across the Department of Defense…"
As this century's wars began to wind down, Mr. Stahurski expected that his job as a defense contractor would come to an end. Joe saved for that eventuality and when laid off last year, he sought help starting a disabled veteran owned business. A technical expert, Joe possessed little knowledge concerning how to actually start a business. He visited his local VA Veterans Rehabilitation Counselor and received a wealth of information and assistance to create a Service-Disabled Veteran-Owned Small Business(SDVOSB).
Mr. Stahurski was referred to the University of Scranton Small Business Development Center where he met Nicholas DeAntonio from the Defense Transition Partnership, a program designed specifically to help people just like Mr. Stahurski. Mr. DeAntonio provided expert guidance concerning the myriad requirements, applications and planning necessary to become a disabled veteran owned business. Everyone Joe contacted was eager to assist him from former fellow workers to potential clients eager to use his services.
Under the expert tutelage of Mr. DeAntonio, Joe spent countless hours developing business plans, sourcing equipment and identifying labor sources. By August, 2016, Mr. Stahurski was the proud owner of a fully certified Disabled Veteran Business, STS Delta Aerospace Corporation , and he was fielding calls from potential clients wanting his services. There was one snag. Joe was still waiting for his equipment. Stahurski had identified the equipment required and submitted the order to the VA for his promised equipment valued at approximately $16,000.
Mr. Stahurski patiently waited, accepting delays while losing potential business on a steady basis. The promised equipment never arrived and by November, the VA was no longer returning his calls. Finally, in 2017, Joe received word that he could not be approved to receive his equipment until he completed additional paperwork. Seeking advice from local official and unofficial veteran resources, Mr. Stahurski appealed to Congressman Matt Cartwright, his local congressman, who summed up the Mr. Stahurski situation precisely:
"…Mr. Stahurski was approved for the program in August 2016 after presenting a well-developed 3-year business plan. However, after a February 2017 change in regulations, a 5-year business plan became a requirement. As a result of this change, Mr. Stahurski was unable to move forward with his business despite being previously approved under the program. Mr. Stahurski has not benefitted from the program as promised and has suffered significant financial harm. I firmly believe this is an egregious oversight on the part of the VA as Mr. Stahurski was previously approved prior to the rule change adopted earlier this year."
When asked what occurred, Mr. DeAntonio praised all the local people involved especially Mr. Stahurski but then said; "The VA moved the goal post". The VA agrees in a July letter to Congressman Cartwright:
"…The veteran's case at this time is still pending Self-Employment approval, because in 2017 VR&E guidelines have been updated for any case pending which has caused the Veterans' case to require new updated information for a business plan to be approved."
If taken to nearly any financial institution when complete, Mr. Stahurski's business plan would almost certainly have won a solid loan under favorable terms. Joe Stahurski met every requirement and was eagerly awaiting delivery of his equipment to begin hiring employees. Concern only developed when the VA stopped responding to his telephone calls toward the end of 2016. If Mr. Stahurski made any mistake, it was trusting the VA and delaying to seek outside assistance. He is now receiving assistance.
Congressman Cartwright requested a meeting with VA officials in Washington to further discuss the program and Mr. Stahurski's situation. Following a request from Mr. Stahurski, Senator Robert Casey is now aggressively pursuing his complaint. While local veteran advocates have connected Mr. Stahurski to other disabled veteran businesses who may be able to assist him.
Mr. Stahurski wants to protect fellow veterans:
"No other veteran should have to go through what I have. Be aware of the challenges dealing with the VA and seek help when difficulties cannot be resolved. Your members of Congress are there for you; use them."
Mr. Stahurski deserves both to be made whole and to receive our thanks for speaking out.
Popular in the Community