A senior official with the Department of Veterans Affairs removed from his office a portrait of a Confederate general and famed Ku Klux Klan grand wizard after a Washington Post reporter asked him about it, the paper reported Tuesday.
According to the Post, David J. Thomas Sr., a deputy executive director of the VA's Office of Small and Disadvantaged Business Utilization, removed the portrait from his Washington, D.C. office after the reporter told him that its subject, Lt. Col. Nathan Bedford Forrest, was a slave trader and the first grand wizard of the Ku Klux Klan.
The portrait, painted by artist Don Stivers and titled "No Surrender," is listed for $3,500 on the artist's website.
Stivers' official description of the portrait reads:
In the frigid pre-dawn Colonel Nathan Bedford Forrest called together his officers, explained the perilous situation and gave them their choice: Remain to surrender with the rest of the garrison at Ft. Donelson or risk death cutting their way out. For him there was no choice but to fight.
"It was just a beautiful print that I had purchased, and I thought it was very nice," Thomas, who has worked as a civil servant within the VA since 2013, told the Post.
He also said that he only knew of Forrest as a "Southern general in the Civil War."
Nine of the 14 managers who work in Thomas's staff are black, according to the newspaper. At least three of his employees have opened racial discrimination cases against the senior official.
A lawyer representing two of the employees in the discrimination case told the Post that Thomas' choice of portrait is an example of his attitude toward black people.
"You don't hire someone who puts a picture of the Klan in his office unless" you're racially insensitive, the Post reported attorney John Rigby as saying.
The Veterans Affairs chapter of American Federation of Government Employees launched a petition for the removal of the portrait after a union representative recognized the portrait's subject as a founding member of the KKK during a meeting in Thomas' office.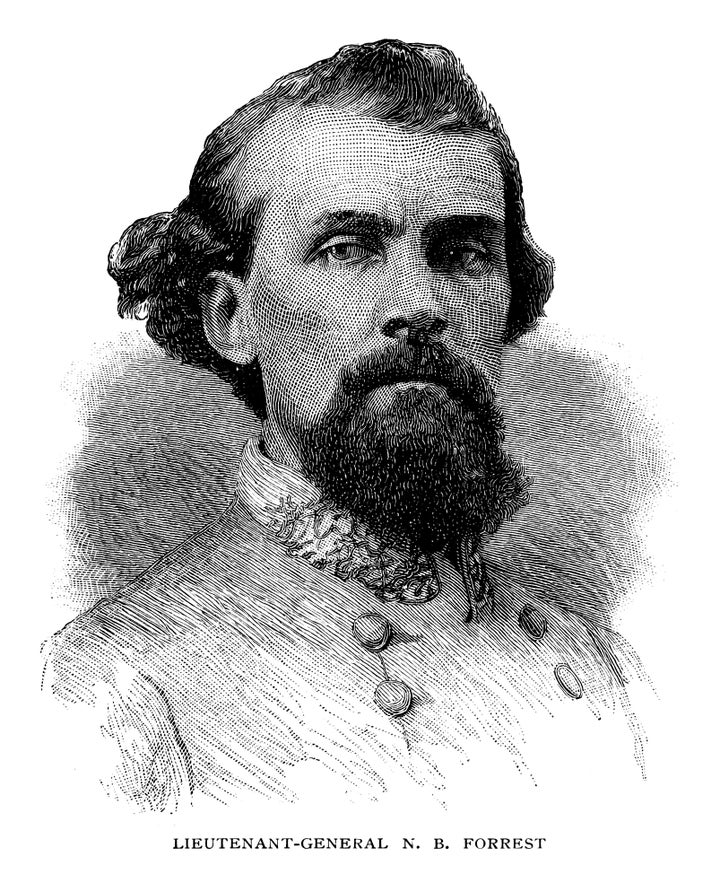 In response to an inquiry from CNN, a spokesman for the Department of Veterans Affairs said that Thomas had not received any complaints about the portrait from his colleagues.
"Mr. Thomas received no complaints from his fellow employees and only learned about these concerns from the Washington Post," the statement read, according to CNN. "Mr. Thomas immediately took down the print in question — a work by noted historical artist Don Stivers — and the matter is resolved."
Born in Tennessee, Forrest was most known for the 1864 attack of Fort Pillow, also known as the Fort Pillow Massacre, which he is widely credited for leading. The attack left hundreds of defenders dead, including an overwhelming number of African-Americans, according to the American National Biography and the Gilder Lehrman Institute of American History.
Popular in the Community