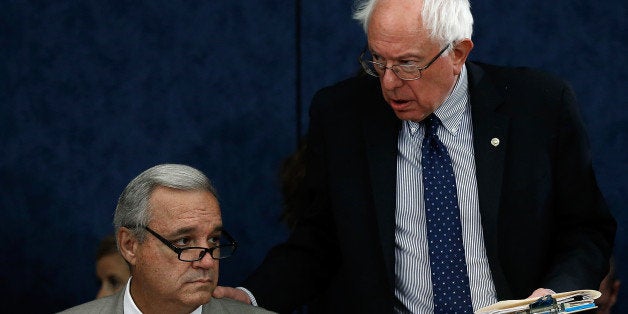 WASHINGTON -- With the likelihood of passing legislation to reform the Department of Veterans Affairs dwindling rapidly, top Republican and Democratic staffers are making a last-ditch effort to find a compromise before the August recess.
Sen. Bernie Sanders (I-Vt.), who chairs the Senate Veterans Affairs Committee, and Rep. Jeff Miller (R-Fla.), who chairs its counterpart in the House, spoke to each other on Thursday night, according to Miller. It was the first conversation the two have had since Monday, and Sanders aide Michael Briggs characterized it as "productive."
Meanwhile, committee staffers have spent Friday working on an agreement, and according to Briggs, "Bernie expects to be talking to Miller again this weekend."
Miller, likewise, seemed to go out of his way to keep the door open to finding a last-minute deal. In a gaggle with reporters on Friday he said that he and Sanders were working toward putting legislation together and that he would stay in Washington, D.C., through the weekend if necessary.
"I don't intend on going home for the break without a deal," Miller said.
Sanders was in Philadelphia on Friday afternoon to speak at the National Association of Letter Carriers' convention and planned to head to Vermont afterward. But Briggs said Sanders was prepared to return to Washington if it would help.
Neither side would go into great detail about what major sticking points remain, but Miller maintained that money was the primary issue. Sanders and VA officials have said that billions of dollars will be needed to cut down on wait times for veterans seeking medical care. Miller has resisted that request and House Speaker John Boehner (R-Ohio) has called it the equivalent of a blank check, even though Acting VA Secretary Sloan Gibson has asked for an actual dollar amount ($17 billion).
Sanders, for his part, has said he is fine aiming for a lower figure. But Republicans have resisted, stressing that long VA wait times have persisted even with record funding, and arguing that the request was made outside the normal budgetary process.
"It is an unfunded requirement for an unfunded request," Miller said. "The administration has not made this an official request."
Regardless of the outstanding issues, other lawmakers on the conference committee tasked with finishing reform expressed confidence that a deal would get done before they adjourned for August recess.
Marina Fang contributed reporting.
Before You Go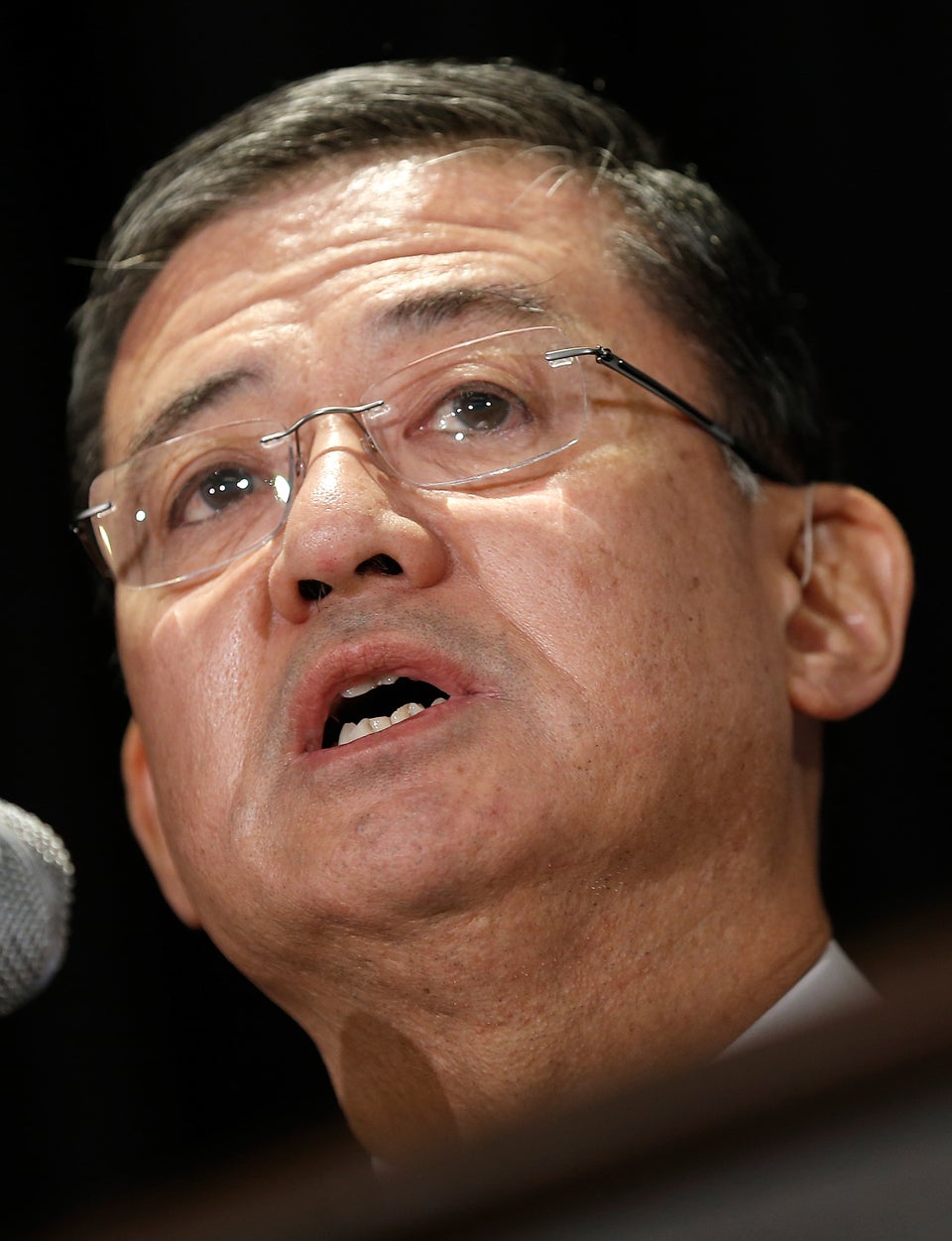 Veterans Affairs Secretaries
Popular in the Community