Veterans Affairs Secretary David J. Shulkin and his chief of staff committed ethics violations that saddled taxpayers for extravagances on a trip to Europe last summer, according to an inspector general's findings released Wednesday.
Shulkin's 10-day trip to London and Copenhagen was planned under the guise of business travel, but involved only 3-1/2 working days, according to the report. He effectively used a VA subordinate as "a personal travel concierge" to plan leisure activities, and improperly accepted free tickets to the Wimbledon tennis match, the report said.
Shulkin's chief of staff, Vivieca Wright Simpson, doctored language in an email from another VA official to falsely convince government ethics officials that Shulkin was receiving an award from the Danish government, according to the inspector general. She used that lie as justification for Shulkin's wife, Merle Bari, to be included in the trip, said the report, which noted investigators found no evidence that Shulkin knew about the falsehood.
Shulkin is among five current or former Cabinet members under President Donald Trump who have come under investigation by their agencies' inspectors general over taxpayer-funded travel. Health and Human Services Secretary Tom Price resigned last year after billing taxpayers more than $1 million for military and private flights, and Environmental Protection Agency head Scott Pruitt this week claimed security concerns force him to stick taxpayers for his first-class travel.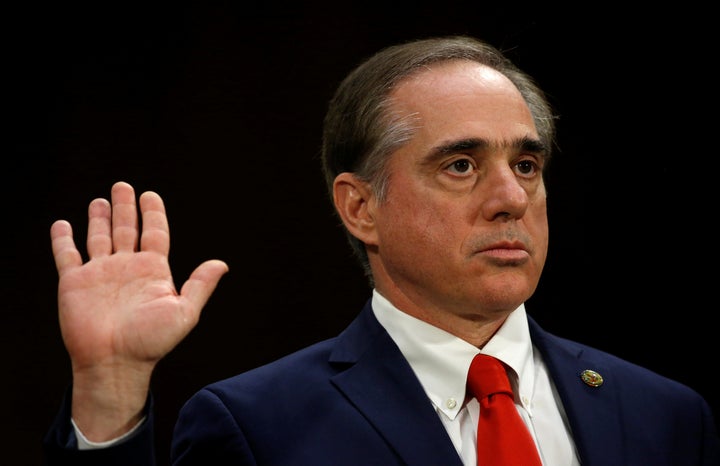 The VA probe recommends that Shulkin reimburse the government for more than $4,000 spent on his wife's airfare. 
VA press secretary Curt Cashour said Shulkin's office is still reviewing the report. 
"Accountability and transparency are important values at VA under President Trump, and we look forward to reviewing the report and its recommendations in more detail before determining an appropriate response," he said in a statement to HuffPost. 
Investigators also found that Shulkin misused VA resources by instructing a VA program specialist to work with his wife planning several days of leisure activities, including tours of palaces, an impromptu dinner in Sweden, a river cruise and several other high-priced excursions. 
"Personal conveniences" added more than $15,000 to the cost of the trip, including last-minute flight changes to avoid longer layovers and a flight change so that Shulkin and his wife could attend Wimbledon with expensive tickets gifted to them by Victoria Gosling, a U.K. woman involved in several sports governing bodies, the inspector general found. 
Shulkin claimed Gosling is his wife's friend, which would allow for a "personal friendship" exception to the rules against accepting such gifts. But investigators found Gosling said she didn't even know the name of Shulkin's wife. The report recommends that Shulkin reimburse Gosling for the tickets. 
The trip in total cost the VA at least $122,334, the report found. Because Shulkin's team failed to properly document expenses, the investigators couldn't fully assess how much of the spending was misused. The investigators concluded that the VA should audit all of the trip's expenses.
UPDATE: Feb. 16 ― Shulkin said on Thursday that he would reimburse the government for his wife's travel costs and make a contribution to the treasury matching the cost of the Wimbledon tickets, The Wall Street Journal reported. He noted that he had already spoken to President Donald Trump and plans to speak with other White House officials.
REAL LIFE. REAL NEWS. REAL VOICES.
Help us tell more of the stories that matter from voices that too often remain unheard.
BEFORE YOU GO
PHOTO GALLERY
Twitter Unloads On The House GOP With #GOPSongsAboutEthics