April 16, 2007 started out like any other day for college student Colin Goddard. The senior International Studies major woke up that morning, picked up a friend on his way to Virginia Tech and made his way to his 9 a.m. French class in Norris Hall. But roughly halfway through the lecture, everything changed. A lone gunman burst through the door and opened fire.
In the horrific shooting at Virginia Tech that day, 32 students and teachers were killed; the massacre became the deadliest one by a single gunman in U.S. history. Goddard was shot four times, but survived. Two days after the rampage, he spoke from his hospital bed with "Oprah Show" correspondent Lisa Ling from his hospital bed. Three years after that, Goddard traveled to Chicago to appear as a guest on "The Oprah Winfrey Show," telling Oprah about how he was coping with the aftermath of the attack.
"I thought about that situation changing every single way, how I could have saved the day or how I could have been killed," Goddard said back then. "The sooner I accepted [that] what happened, happened, the sooner I could move on and deal with it."
Goddard had made the conscious choice not to become a victim, but also admitted that he often thought about the trauma he experienced as a survivor. "If I hear about another shooting, especially on the news, that's probably when it hits me the most," he said.
As the survivor of a random act of violence, Goddard had frequently heard theories from other people about why he didn't die in the shooting like so many others.
"People have said, 'You survived for a reason... You're supposed to do something big.' Some people say, 'God was looking out for you that day.' Both of those things are hard for me to take in," he said. "I believe I was lucky. Simple as that."
That interview was five years ago. "Oprah: Where Are They Now?" recently caught up with Goddard to see what his life has been like for the now-29-year-old.
Today, Goddard is a gun violence prevention activist, lobbying for background checks on all gun sales and speaking about his own experience to help explain the realities of gun violence. He's also on the Virginia Tech Alumni Board and has returned to the school every year since graduation.
Goddard also shared an update on his personal life: Last August, he married a public school teacher named Gabby, whom he met while both were working on the Brady Campaign to Prevent Gun Violence. The couple currently lives in Washington, D.C., where they are both working on completing their Master's degrees.
"Oprah: Where Are They Now?" airs Saturdays at 10 p.m. ET on OWN.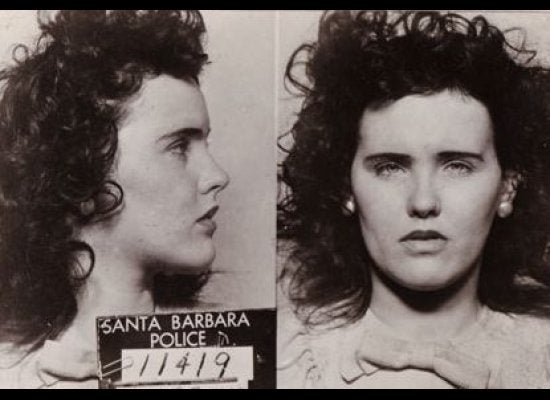 10 Major Crimes That Shocked the Nation (SLIDESHOW)
Popular in the Community