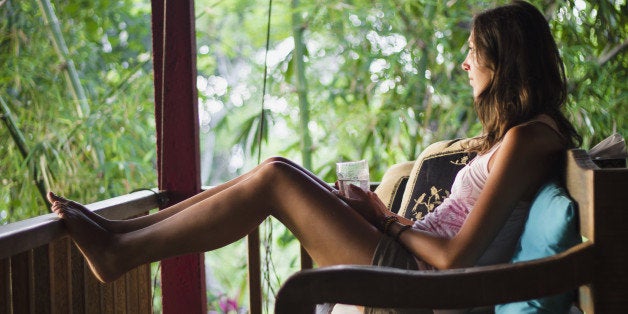 Designer Stefan Sagmeister embraced the necessity of time off and has come to rely on it to help produce his most meaningful artwork. Combining his passions for art and music, he is responsible for famous album covers for Lou Reed, The Rolling Stones and Aerosmith, to name a few. He also co-founded Sagmeister & Walsh, Inc. with Jessica Walsh, where he now works as a graphic designer and typographer. And every seven years, he shuts down their New York City studio for a full year while he travels to a faraway place to rest, explore and seek inspiration. In is his TED Talk "The Power Of Time Off," he discusses how he learned the value of a good vacation -- and how one sabbatical in Bali inspired some of his most creative pieces yet.
"Right now we spend the first 25 years of our lives learning, then there's another 40 years that's really reserved for working, and then tacked on at the end of it are about 15 years for retirement," said Sagmeister. "And I thought it might be helpful to basically cut off five of those retirement years and intersperse them between those working years. That's clearly enjoyable for myself, but probably even more important is that the work that comes out of these years flows back into the company and into society at large rather than just benefiting a grandchild or two."
Searching for a beautiful natural setting, Sagmeister selected Bali, attracted by the landscape and rich artistic heritage.
"What came out of it?" he asked. "I really got close to design again. I had fun. Financially, over the long term, it was actually successful because the improved quality let us ask for higher prices. And probably most importantly, basically everything we've done in the seven years following the first sabbatical came out of the thinking of that single year."
For the full TED Talk on how taking time off could benefit you and your business, see the video below.